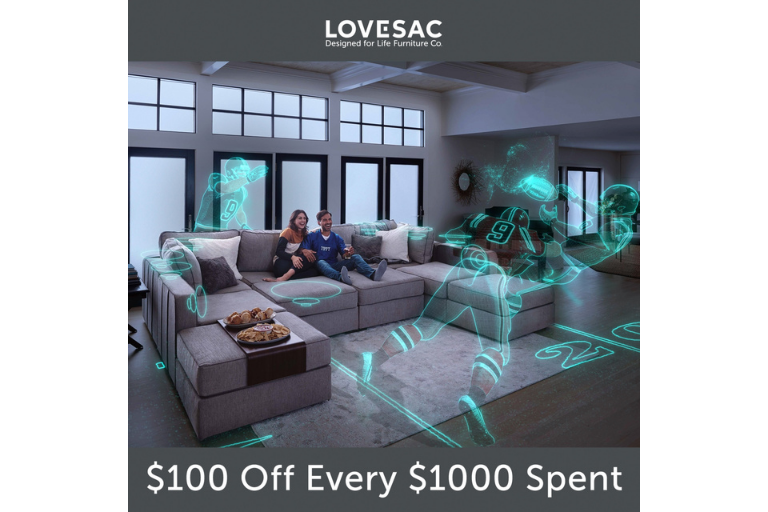 $100 Off Every $1000 Spent At Lovesac
Lovesac
Home
Shopping
The already washable, changeable, and rearrangeable Sactionals can now be upgraded with Lovesac StealthTech™. Come by the Lovesac showroom to experience Sactionals, as well as truly immersive surround sound by Harman Kardon that you can hear and feel, but can't see.
Get $100 off every $1000 spent on Sactionals, StealthTech™, and accessories through May 1, 2022 at Lovesac at The Bellevue Collection.
See store associate for details.
18 Apr - 1 May 2022