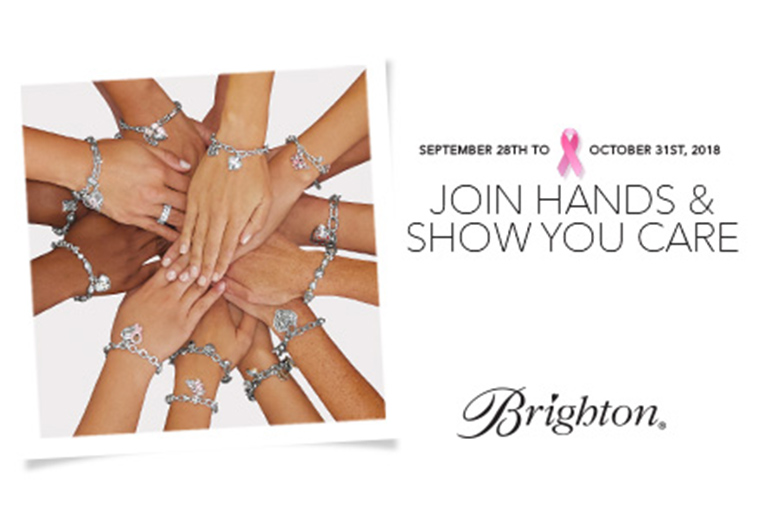 Brighton's 16th Annual Power of Pink campaign
Brighton Collectibles
Shopping
At Brighton, we have a deep commitment to giving back to the communities that surround our stores. Since 2003, Brighton has raised more than $6.4 million for breast cancer charities nationwide through the sale of our Power of Pink products. This marks our 16th year in the journey to find a cure, bring hope to our communities, and make a difference.
Join us in funding the breast cancer research, prevention and treatment that means so much to families who are touched by this disease.
For each 2018 Limited Edition Power of Pink bracelet purchased, Brighton will donate $10 to support breast cancer research and awareness.
Join hands & show your care.
09/28 - 10/31
28 Sep - 31 Oct 2018