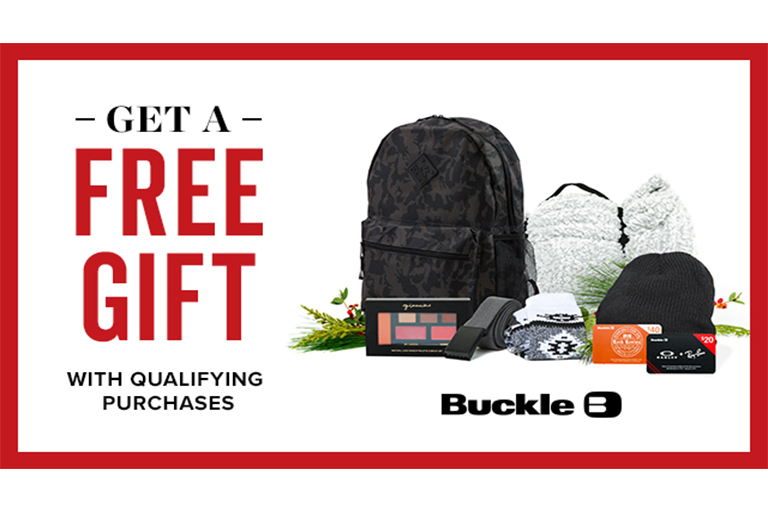 Buckle Holiday Gift Event
Buckle
Shopping
Get a FREE Gift with qualifying brand purchases!
Free BKE Fuzzy Blanket
Free Gimmicks Makeup Palette
Free Rock Revival $40 Gift Card
Free Men's BKE 3-Pack
Free American Fighter Backpack
Free Oakley/Ray-Ban $20 Gift Card
Available in-store and online. While supplies last. Contact store for details.
Enjoy more ways to save this holiday season with additional specials and promotions on select brands.
See store for more details. Beginning November 22.
22 - 24 Nov 2018