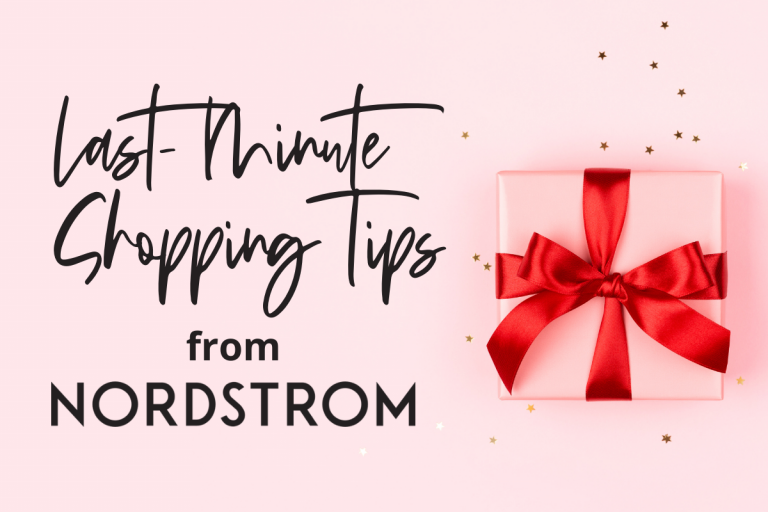 Last-Minute Shopping With Nordstrom
Nordstrom
Fashion
Beauty
Home
Lifestyle
Shopping
If you forgot to shop for someone on your list, Nordstrom is here to help you find the best gifts for everyone on your list without the stress. Here are a few ways to make sure your loved ones get the gifts they want, just in time for the holidays.
Browse online to see what's available for pickup: When searching on Nordstrom.com or the Nordstrom app, filter to see what's available to pick up at The Bellevue Collection. Customers in Nordstrom's top markets can enjoy 4x more product selection available for same-day or next-day pick-up this holiday season.
Use Curbside or Store Pickup: When you're on a tight timeline, curbside and online order pickup will get you what you need fast. You can enjoy contactless curbside pickup at any Nordstrom. Online order pickup is available at the Bellevue Square Nordstrom, and they'll wrap your items for free; just bring them to the in-store gift wrapping station.
Use a free Gifting Expert: Connect with a gifting expert via online chat, virtual appointment (video call) or in-store to find the perfect gift for everyone on your list. They can help you find items that will arrive on time and delight your loved ones.
Save time with gift wrap: At Nordstrom, enjoy complimentary gift wrap on any order.
Put your gifts in a personalized Santa Sack: Inspired by European traditions, Nordstrom offers personalized Santa Sacks in all Nordstrom stores. Ready in 5 minutes or less, they are a fun way to purchase gifts.
Get a gift card: If it's Christmas Eve and you forgot someone on your list, give the gift of choice with a Nordstrom gift card.
Make it personalized: You still have time to make your gift extra special. Bring any gift to the Nordstrom tailor to take advantage of our monogramming services.
Buy Now, Pay Later: 

Nordstrom is teaming up with Afterpay to offer customers another way to pay for gifts and their Nordstrom purchases this holiday season. Customers can now use Afterpay as a payment option both online and in-store at Nordstrom and Nordstrom Rack. This payment method enables customers to split payments into four installments across six weeks.
14 - 25 Dec 2021