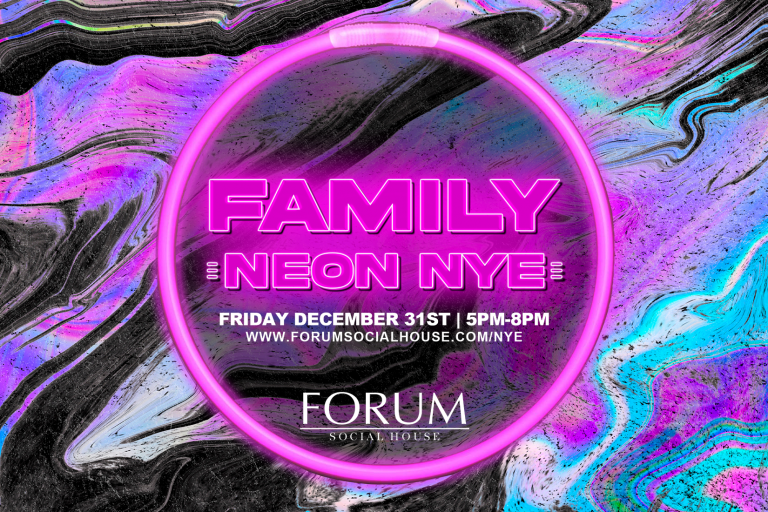 Family Neon New Year's Eve At Forum Social House
Forum Social House
Lifestyle
Entertainment
Gather the whole family and make your way to downtown Bellevue for Forum Social House's Neon New Year's Eve party on December 31st.
Ring in the new year in style without staying up past their bedtime with DJs, dancing and a countdown celebration and cider toast beginning at 7pm and concluding with a massive balloon drop. Kids 5 and under are FREE, with tickets starting at $25 per person for all guests 6 and over and include complimentary minigolf on our innovative Par 1 minigolf course along with family party favors for your enjoyment.
Tickets can be purchased online at www.forumsocialhouse.com/familynye and will sell out fast so don't wait too long!
Topgolf Swing Suite and food and beverage packages can be reserved via www.forumsocialhouse.com/nye-private-party-spaces and are based on availability. Don't miss out on this memorable New Year's Eve experience, and start 2022 off with a bang! Forum Social house is located on the 3rd floor of Lincoln Square North, and as always includes free covered parking for all guests. We'll see you on the dance floor.
31 Dec 2021