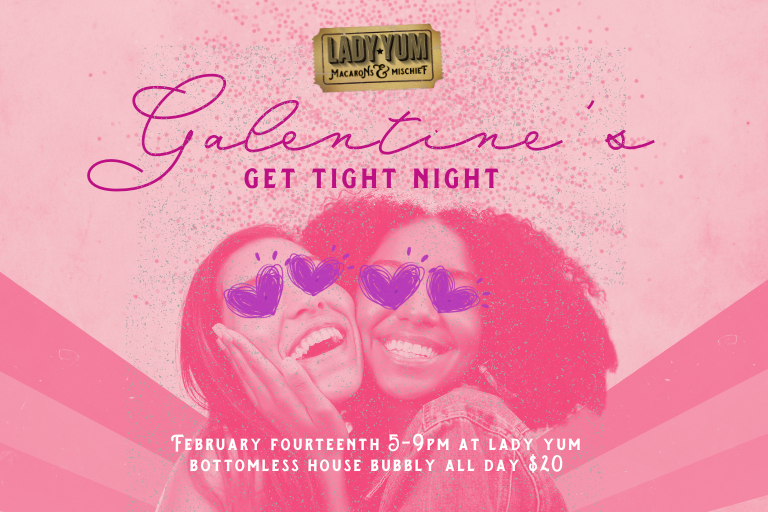 Galentine's Get Tight Night!
LADY YUM
Eats
Shopping
Grab your besties (or that person you want to be your new bestie) and join us for champagne deals, our newest macarons, and conversation games. You are guaranteed to uncover new juicy stories to laugh about.
Bottomless bubbly will be served all day for $20. Come play, indulge, and learn something new about your gal pals.
February 14th, 5-9 pm.
14 Feb 2023