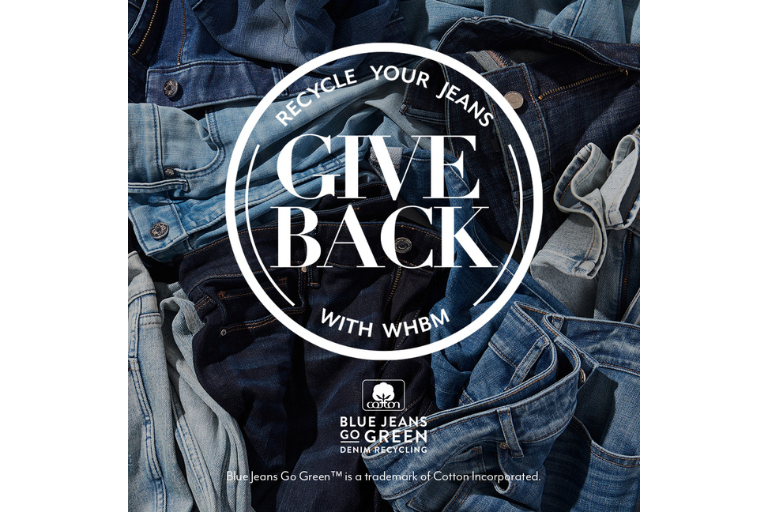 Give Back: Recycle Your Jeans with WHBM
White House | Black Market
Fashion
Shopping
Starting August 3rd through September 4, White House Black Market is again teaming up with Cotton's Blue Jeans Go Green™ denim recycling program with Give Back: Recycle Your Jeans with WHBM®, a program that will help prevent textiles from taking up a permanent residence in our already over-crowded landfills.
Drop off any pre-loved jeans at a participating WHBM boutique, any brand, containing 90% cotton or greater. We'll recycle it through Cotton's Blue Jeans Go Green™ program for a good cause. You'll earn $5 reward when you bring in your denim and receive 2x the Points on all WHBM denim purchases.
Your old jeans will be transformed into insulating material used in various applications such as building insulation, thermal packaging insulation used in sustainable food packaging, pet bed inserts and more.
3 Aug - 4 Sep 2022