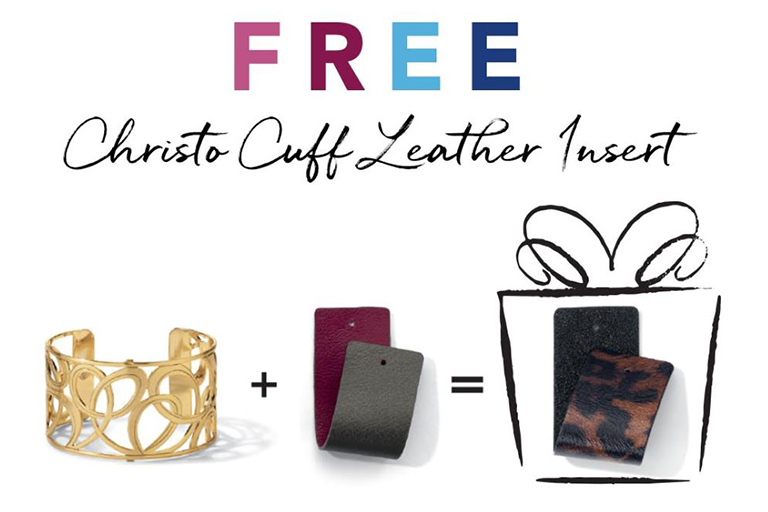 Happy Birthday Christo!
Brighton Collectibles
Shopping
Join us & celebrate CHRISTO's 2nd Birthday!
It's Christo's birthday but YOU get the FREE gift!
To celebrate, purchase a Christo Cuff and a Leather Insert, and receive an EXTRA double-sided leather insert absolutely FREE!*
One Christo Cuff + Two double-sided Leather Inserts = FIVE looks!
Free Leather Insert must be the same size as the Christo Cuff purchased. See store for full details.
8/30 - 9/9.
30 Aug - 9 Sep 2018