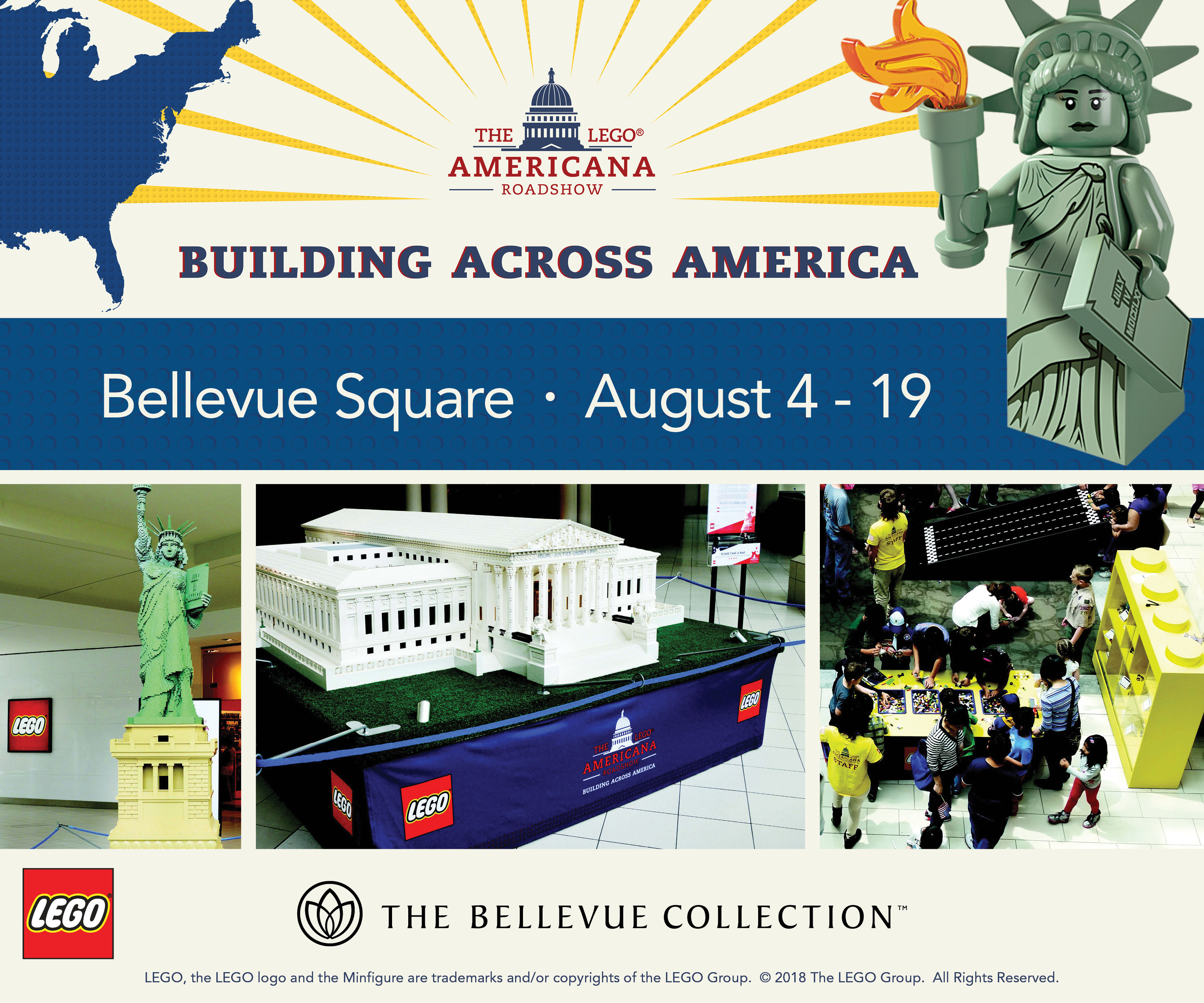 LEGO® AMERICANA ROADSHOW
4 - 19 Aug 2018

The Bellevue Collection is excited to host the LEGO® Americana Roadshow, celebrating and honoring the history of the United States through iconic buildings and architectural structures. Built by LEGO Master Builders, each large-scale LEGO model on display is made entirely of LEGO bricks will be on display throughout Bellevue Square. The 16 day event will provide some awesome hands-on activities such a LEGO Play Area, Follow the Map Find the Model activity, and Make & Take build event.
LEGO MODELS
Featured LEGO historical landmarks: 
The White House
The Supreme Court
The Jefferson Memorial
The Statue of Liberty
The Liberty Bell
Activity sheets will be available at each of the models. Answer all the questions related to the featured models and bring your completed activity sheet to the LEGO store to redeem a LEGO Americana collectible card pack. In addition to America's famous landmarks, make sure to visit the other amazing LEGO displays located throughout The Bellevue Collection at participating stores.
Participating Stores:
Bath and Body Works, Ben Bridge Jeweler, Blue C. Sushi, Blue Nile, Brookstone, Din Tai Fung, Escape Outdoors, GUESS, Hyatt Regency Bellevue, kate spade new york, Kendra Scott, LEGO, Leica, Love Sac, Lincoln Square Food Hall, Lucky Strike Lanes/Power Play, lululemon athletica, Made in Washington, McDonalds, Mi-Tea, Nordstrom Rack, The North Face, Soul Cycle, Steve Madden, The Walking Company, Vans, and Victoria's Secret.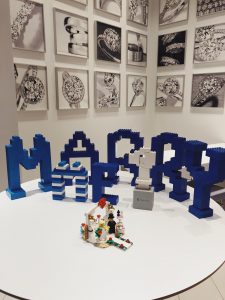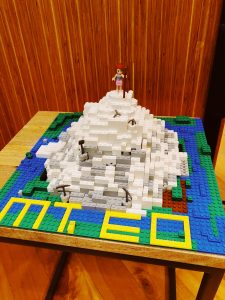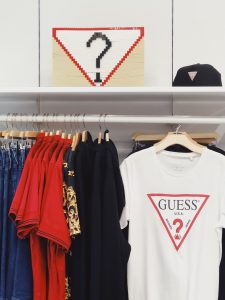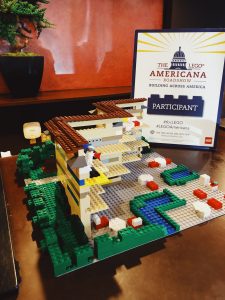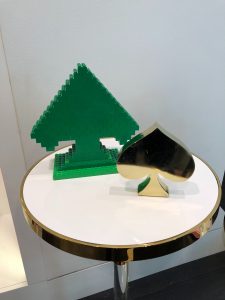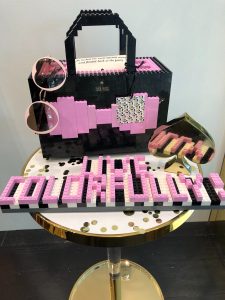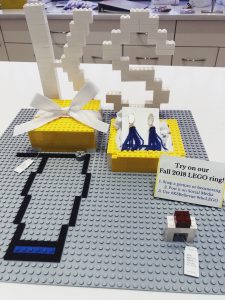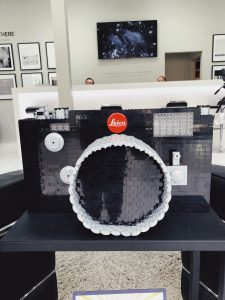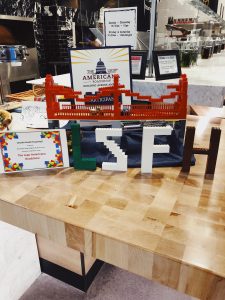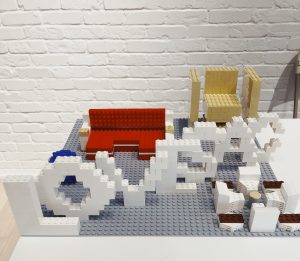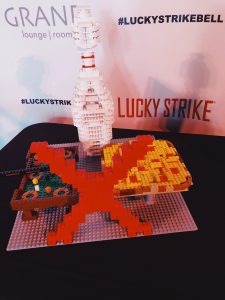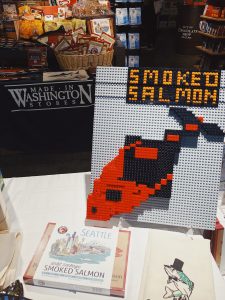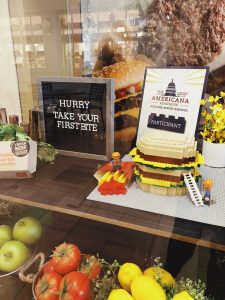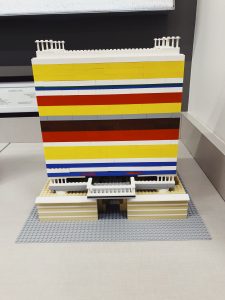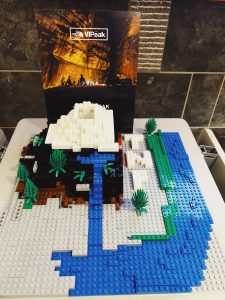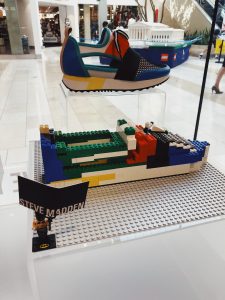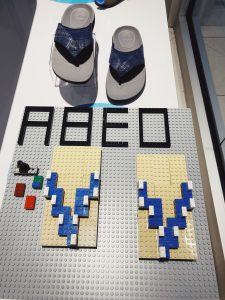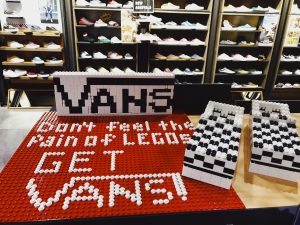 Play Area
August 4-19
Open during Bellevue Square hours. 

Bellevue Square Center Court will feature a LEGO Play Area. Visit this interactive activity space where builders of all ages have the chance to build whatever their imaginations can dream up.
Participate in a FREE giveaway build event.

Saturday, August 11 from 12 – 4 pm
Sunday, August 12 from 12 – 4 pm

Located on the 2nd level outside Kizuki Ramen.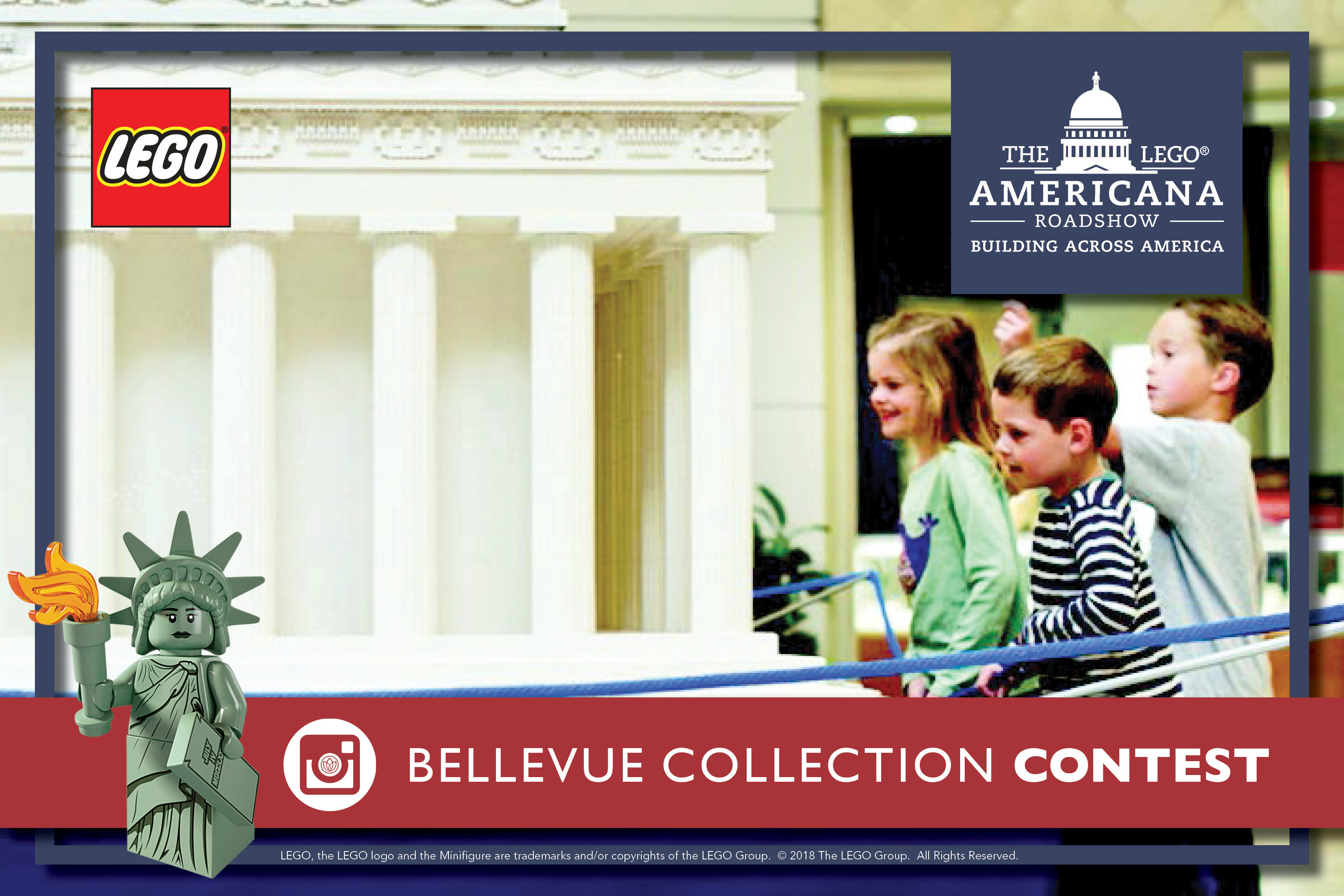 Instagram Contest
Visit your favorite LEGO Americana Roadshow display anywhere throughout The Bellevue Collection for a chance to win $250 gift card to The Bellevue Collection!
Join the fun!
Take a picture with your favorite LEGO brick creation anywhere at The Bellevue Collection. See above for a full list of participating store locations.
Follow @bellevuecollection on Instagram
Tag your photo on Instagram with @bellevuecollection and #tbcLEGO
 
The Bellevue Collection LEGO Americana Roadshow Instagram photo contest will begin at 12:01 a.m. August 3, 2018, and ends at 7:00 p.m. on August 19, 2018. One valid entry per Instagram account. For official rules and regulations click here.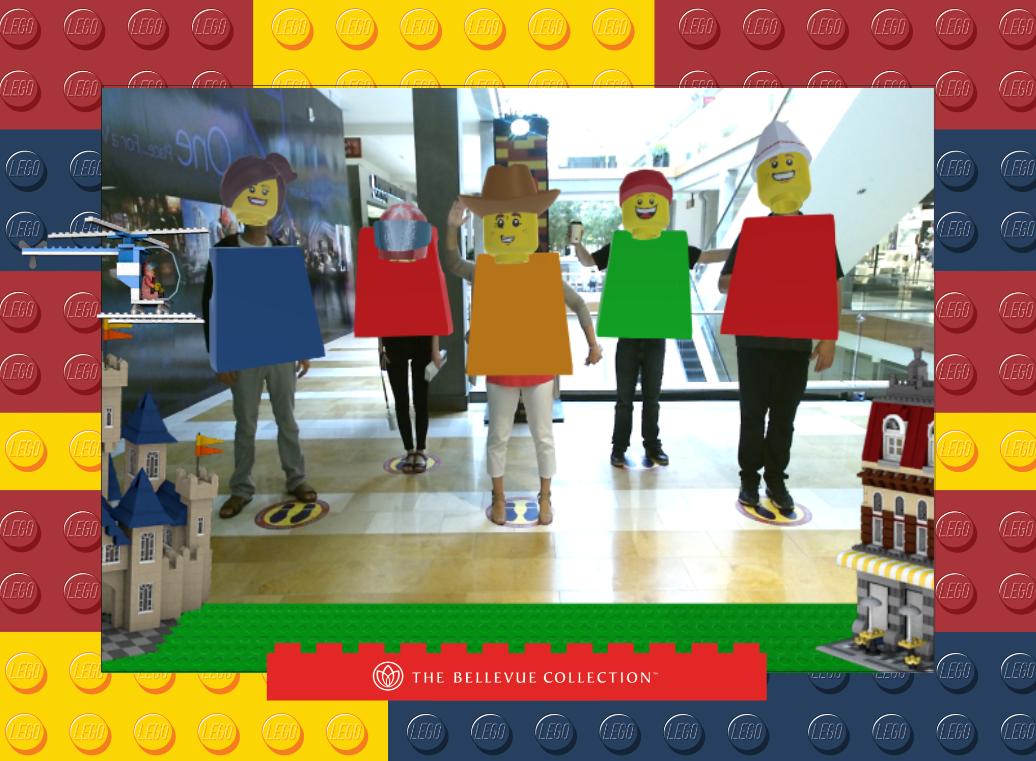 Augmented Reality Digital LEGO Card & 3D LEGO Art
Stop by The Bellevue Collection's Augmented Reality (AR) photo and 3D Art located in the Zara Corridor next to LEGO play area. Take a photo and become a LEGO minifigure for the day. Don't forget to download your photo, visit collectionplays.com to download your digital card. In the LEGO play area capture a 3D photo in action with LEGO minifigures!
Share your experience using #bellevuecollection and #LEGOAmericana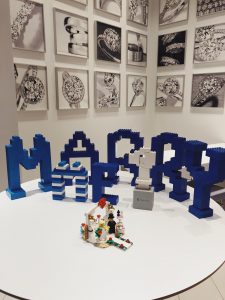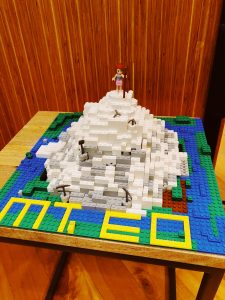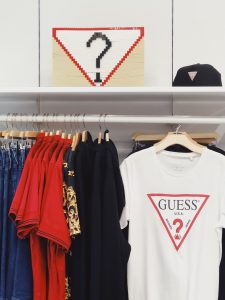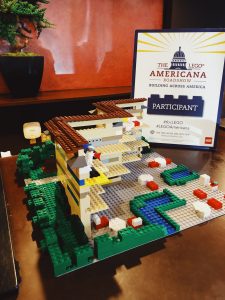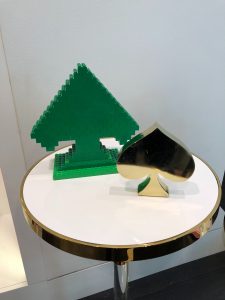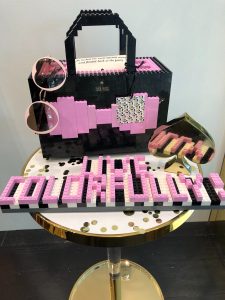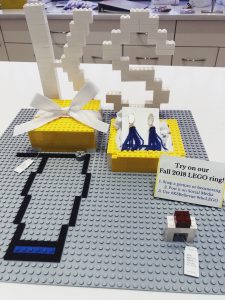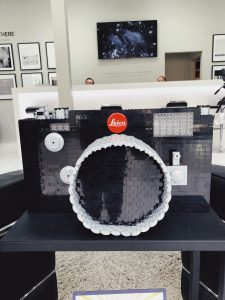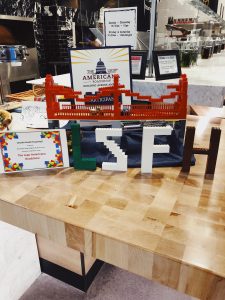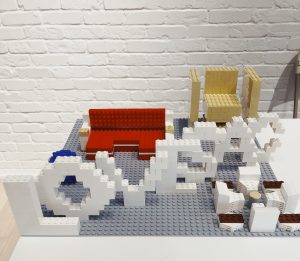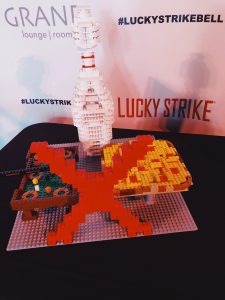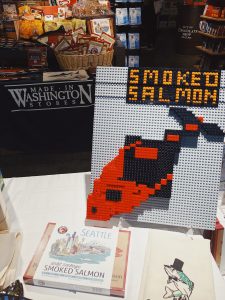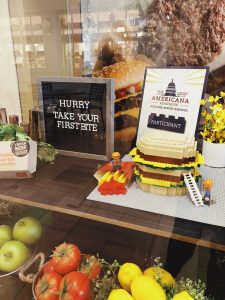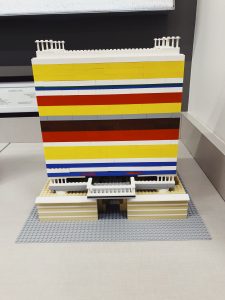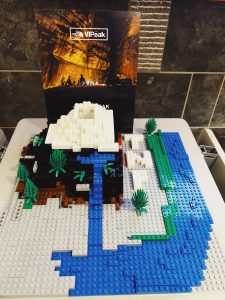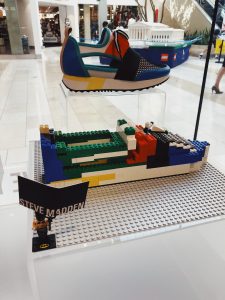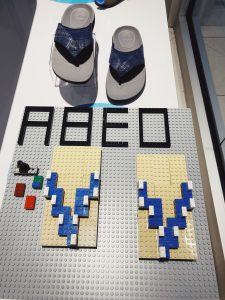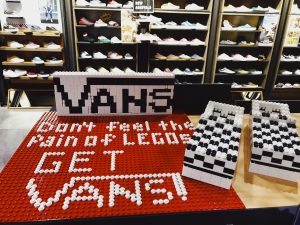 Enjoy a Weekend at the LEGO® Americana Roadshow