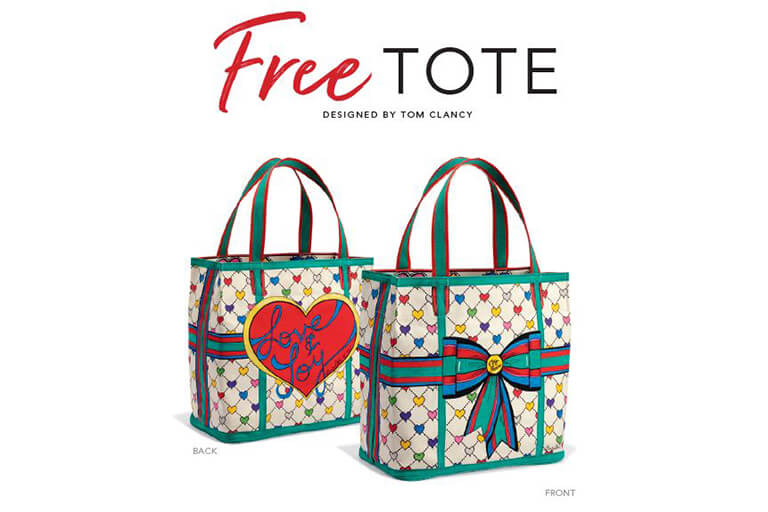 LOVE & JOY Designer Tote
Brighton Collectibles
Fashion
Shopping
Spread the love and joy of the holiday season wherever you go with this sturdy cotton canvas tote. Filled with colorful custom heart-themed artwork by Brighton's own renowned Tom Clancy, it's sure to keep you in a joyous mood as you shop. (or spread the joy by giving it to someone special!).
It's yours FREE* with a purchase of $125 or more in store. (Retail value $125. 14.25"high x 15.5"wide x 8"deep)
Hurry, while supplies last!
#mybrightonstyle
*Limit one per customer, while supplies last. Purchase total includes full-priced merchandise only. Gift Cards and sales tax not included. Cannot be combined with other offers. If you decide to return one or more items purchased as part of a gift with purchase offer, you must also return the promotional item. At participating retailers only. Offer ends 12/13/19.
11/29 - 12/13.
29 Nov - 13 Dec 2019