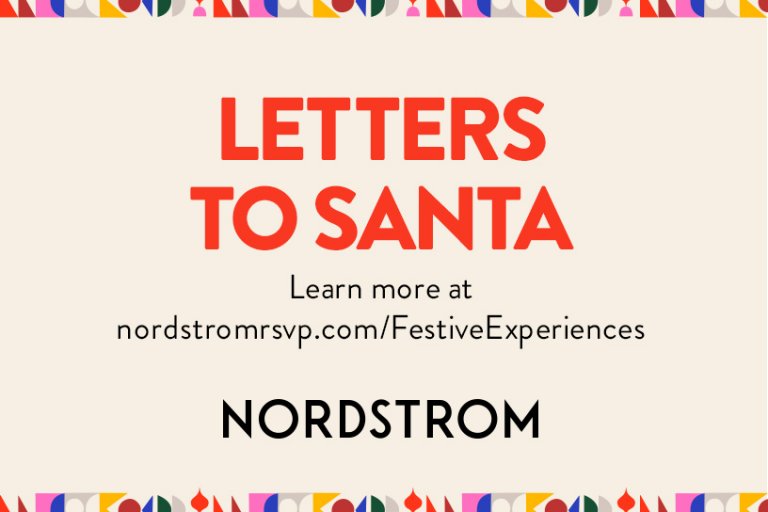 Nordstrom Letters to Santa
Nordstrom
Shopping
Send by December 20. Virtual and in stores.
Curbside drop-off begins November 15 for Canada and November 27 for US.
They've been so good, and Santa needs to know all about it. This is your kiddo's chance to drop hints on the gifts topping their wish list. Santa's even accepting emails this year.
You can send Santa an Email or Handwrite Santa a Letter.
About handwritten letters:
Dear Santa sheets can be printed out at home or picked up at any Nordstrom store. Beginning November 27 (US), Dear Santa sheets will be available for Curbside Pickup and drop-off.
27 Nov - 20 Dec 2020