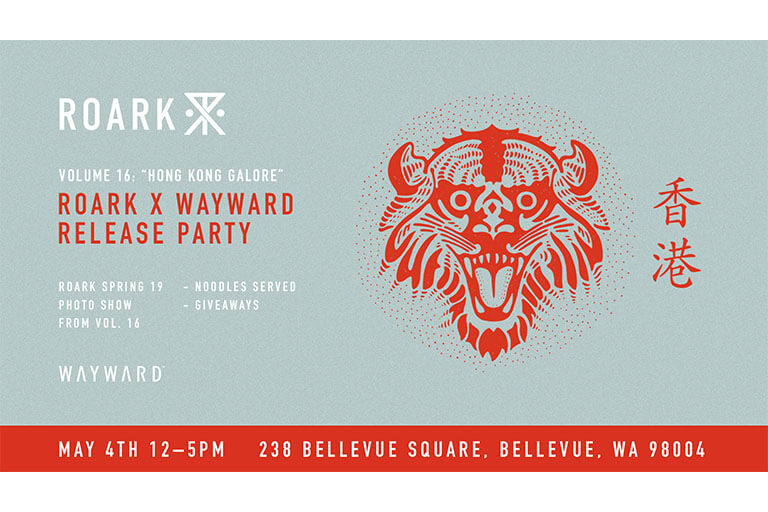 Roark "Hong Kong Galore" Release Party
Shopping
Join Wayward on Saturday, May 4th from 12 - 5 pm to celebrate the launch of Roark's newest collection, inspired by their travels to Hong Kong.
Enjoy eats at the FREE noodle cart, giveaways and photo show of the trip shot by Revivalist, Dylan Gordon Photography.
5/4, from 12 - 5 pm.
4 May 2019