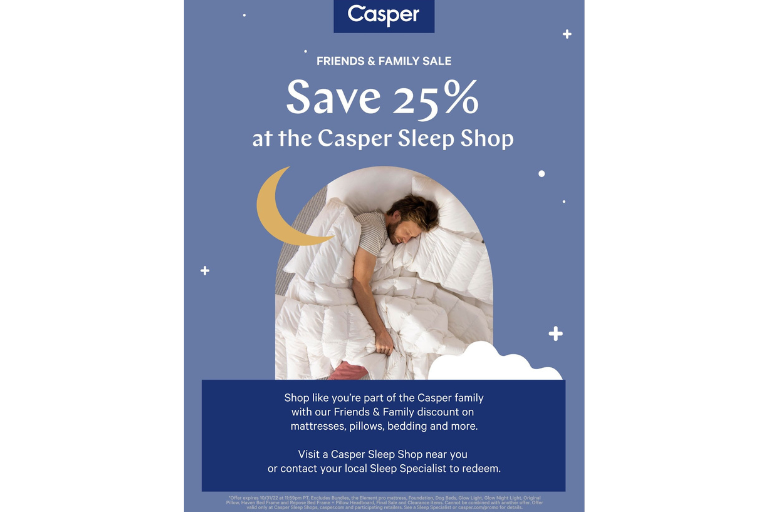 Save 25% at the Casper Sleep Shop
Casper
Home
Shopping
Shop like you're part of the Casper family with our Friends & Family discount (25%) on mattresses, pillows, bedding and more.
Visit the Casper Sleep Shop at Bellevue Square or contact your local Sleep Specialist to redeem.
Excluded items: Element Pro, Foundations, Dog Bed, Glow and Nightlight, Original Pillow, Haven and Repose bed frames, Repose Pillow Headboard. Other restrictions may apply.
1 - 31 Oct 2022