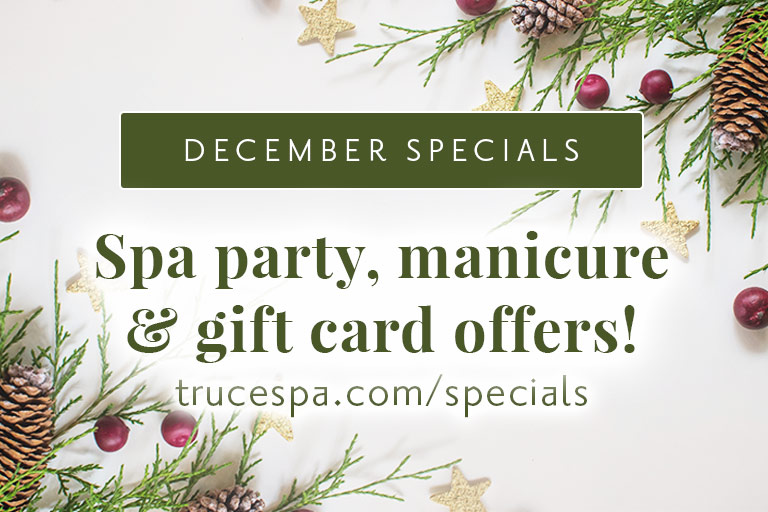 Celebrate the holidays with these December Specials
TRUCE Spa
Beauty
Lifestyle
Beauty
We are in the holiday spirit at TRUCE! Enjoy SPA PARTY PRICING when TWO or more book together any weekday in December. These prices are normally reserved for parties of 4 or more!
Tropical Escape Massage or Custom Facial (60 min) is regularly $129 per person. Now $109 per person when TWO people or more book together Mon - Fri. Add a mani & pedi to party services (Wed - Fri only) and special pricing is $169 pp when TWO people or more book together Wed - Fri (regularly $214 pp). Expires 12/31/22.
Next - Upgrade from a classic to a shellac manicure for no extra charge Wed - Sun all month! That's a $10 savings. Use promo code 'ShellacDec22' when booking an appointment. Expires 12/31/22. Finally, buy a $165 gift card for only $150! Hurry, gift card offer expires 12/24/22. Each offer cannot be combined with any other offer.
1 - 31 Dec 2022