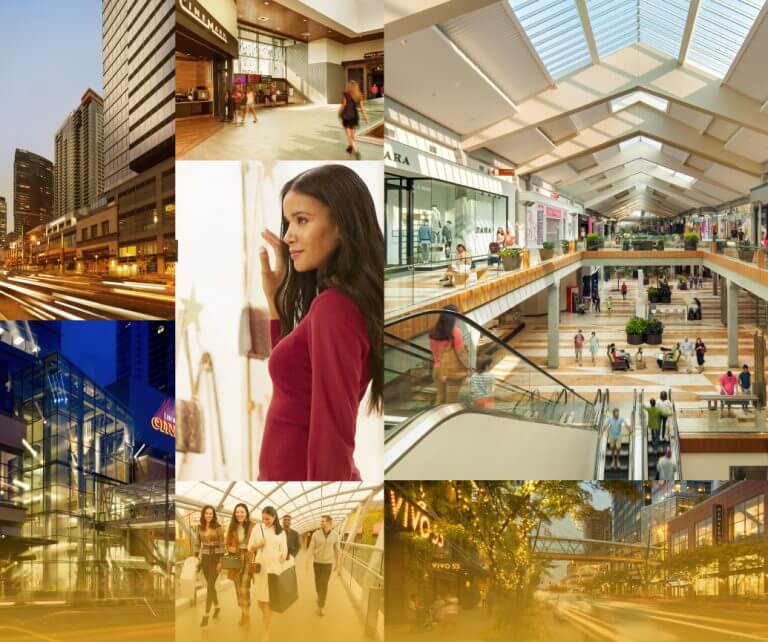 M-Sa 9:30am-9:30pm / Su 11am-7pm

M-Sa 9:30am-9:30pm / Su 11am-7pm

M-Sa 9:30am-8pm / Su 12noon-5pm
St. Andrews Housing Group
Bellevue LifeSpring
Youth Eastside Services
Hopelink
Starlight Starbright Children's Foundation
Olive Crest
Woodland Park Zoo
Children's Hospital
Kids Quest Museum
Wing Luke Museum
The Taiwan Benevolent Association
Bellevue Arts Museum
Boys & Girls Clubs of Bellevue
Green Initiatives at The Collection
The Collection is committed to controlling waste, conservations of energy and water, use of Green cleaning products and other methods of Sustainable Property Management.
There are over 10 locations at Bellevue Square and Lincoln Square where you can recycle 16 different types of materials.
Many restaurants at The Collection recycle their own food waste and are provided containers to turn their grease waste into Bio-diesels and implementing waterless urinals throughout The Collection saves an average of 36 million gallons of water annually.
What can you recycle at The Collection?
Plastics:
Plastic bottles or jugs (no lids)
Starbucks or Other clean coffee cup lids
Deli or Take-out plastic containers – rinsed and free of food
Plastic retail and produce bags (clean and dry). Place in a similar bag and tie.
Plastic film including shrink and bubble wrap (clean and dry)
Plastic 5-gallon buckets (rinsed, no lids, no metal)
Industrial plastics of any size (clean, rinsed and dry)
Glass:
Glass Bottles (no lids)
Light bulbs
Other:
Fats, oils and food grease
Paper:
Clean Paper: Newspaper, copy paper, magazines, junk mail, envelopes (windows okay), ream wrappers, shredded paper in a paper bag, telephone books, paper boxes, gift wrap without foil or ribbon.
Cardboard
Plastic coated paper drink boxes (soy & juice, rinsed)
Frozen Food boxes (Lean Cuisine, etc)
Milk Cartons (rinsed)
Juice and Ice Cream Cartons (flattened, rinsed and no lids)
Starbucks or Other cardboard warm-drink holders
Metals:
Soda cans
Tin cans (rinsed and labels removed)
Walk for Life – A Shopping Center Walking Program
Overlake Medical Center and the Bellevue Family YMCA invite you to Walk for Life, a free on-going program held Mondays, Wednesdays, and Fridays (except holidays) from 8 to 9:30 a.m. at Bellevue Square. Walkers can drop in and attend whatever days and times fit their schedules.
Walk for Life is a safe, effective, low impact and convenient way to exercise while meeting friends. Walking in Bellevue Square provides a flat, well lit, even surface with controlled temperatures in a friendly and inviting atmosphere. Half-mile and one-mile routes are available, but everyone walks at their own pace and the distance that works best for them.
A Walk for Life coordinator is available daily to help get the most benefit from the walking program. Free blood pressure screenings are also available. This is not a medically supervised program.
It's easy to join Walk for Life. Walk for Life registration table is located at the west end of the mall, enter through Sky Bridge 4 on the second level of the parking garage. Parking is complimentary.
No registration is required.
For more information on the Walk for Life Program, visit overlakehospital.org/classes or call (425) 688-5259.
No registration is required.
For more information on the Walk for Life Program, visit overlakehospital.org/classes or call (425) 688-5259.