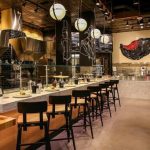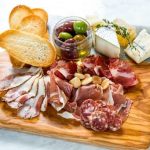 Location
View Full Map
Crosta E Vino
location

Lincoln Square Second Floor VIEW ON MAP
$
Italian
Casual
American craft pizza + artisanal cheeses & salumi boards + tap wine bar. Ode to classic Italian approach with American sensibility.
Specials
Pizza Pronto! 11 am to 1 pm Daily. $10 plus tax, Lunch in 8 minutes, Includes (Salad + Pizza) (Custom requests will take longer). Citrus Parmesan Arugula Salad and choice of: 8 inch-Pepperoni Pizza: Cupping pepperoni, shredded mozzarella, tomato sauce, pecorino romano. 8 inch-Vegetable Pizza: Basil pesto, roasted cauliflower, grilled eggplant, red onion, bufala mozzarella, pecorino, crispy kale. 8 inch-Chicken and Kale Pizza: Basil pesto, pine nuts, tomatillos, sweet basil, parmesan cheese, bufala mozzarella. Gluten Free CRUST Available Upon Request *Our gluten free Crust is prepared in a common kitchen with the risk of gluten exposure. For customers with celiac disease or gluten sensitivities you should avoid or exercise judgement. All month.
45-Minute Lunch
Offering lunch in 45-minutes.
Hours
Mon-Thu
10:30 am - 10:00 pm
Fri
10:30 am - 11:00 pm
Sat
10:30 am - 12:00 am
Sun
10:30 am - 10:00 pm
Location
Lincoln Square Second Floor
Parking
Lincoln Square North Parking Garage
Location
Lincoln Square Second Floor
Parking
Lincoln Square North Parking Garage