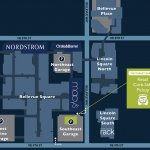 Location
View Full Map
Origins
location

Bellevue Square Second Floor VIEW ON MAP
In-store shopping & Curbside pickup
Curb-side Available
Call store at 425-452-9344 to place order.
Curb-side Pickup Location
Green Lot (South East Garage)
Once you arrive in parking lot be sure to call Origins at 425-452-9344. Please be sure to identify your parking stall number to staff so they can easily locate your car.
Our mission at Origins is to promote beauty and wellness through multi—sensory products and feel—good experiences. We do this by celebrating the connection between Mother Nature and Human Nature.
Location
Bellevue Square Second Floor
Parking
Bellevue Square South East Parking Garage
Location
Bellevue Square Second Floor
Parking
Bellevue Square South East Parking Garage