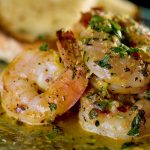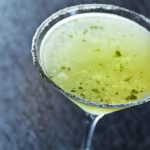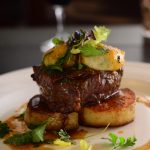 Location
View Full Map
Pearl Seafood & Oyster Bar
location

Lincoln Square First Floor VIEW ON MAP
$$$
Seafood
Trendy
A locally owned, independent restaurant serving fresh seasonal seafood, prepared and presented with contemporary flair. Think plenty of fresh Northwest shellfish, salmon and halibut as well as prime steaks, local vegetables and seasonal berries. Bradley Dickinson and Mikel Rogers bring their collective hands—on presence to Pearl. Offering lunch, dinner, private dining, happy hour, a northwest wine focus and hand crafted cocktails. Stop by for Bellevue's Best Happy Hour.
Specials
3rd Annual Oyster Madness.
Oyster Madness is a four-week showcase of shellfish and seafood in the Pacific Northwest. The event will benefit Puget Soundkeeper Alliance. PEARL will feature different oysters, preparations, special Happy Hour events, beverage pairings and oyster specialists.
3/5 - 3/29, all day.
45-Minute Lunch
Please inform host of your 45-minute lunch.
Hours
Mon
11:00 am - 2:30 pm
Mon
4:00 pm - 12:00 am
Tue
11:00 am - 1:30 am
Tue
4:00 pm - 12:00 am
Wed
11:00 am - 2:30 pm
Wed
4:00 pm - 12:00 am
Thu
11:00 am - 2:30 pm
Thu
4:00 pm - 12:00 am
Fri
11:00 am - 2:30 pm
Fri
4:00 pm - 12:00 am
Sat
11:00 am - 2:30 pm
Sat
4:00 pm - 12:00 am
Sun
12:00 pm - 9:00 pm
Happy Hours
Mon
3:00 pm - 6:00 pm
Mon
9:00 pm - 11:59 pm
Tue
3:00 pm - 6:00 pm
Tue
9:00 pm - 11:59 pm
Wed
3:00 pm - 6:00 pm
Wed
9:00 pm - 11:59 pm
Thu
3:00 pm - 6:00 pm
Thu
9:00 pm - 11:59 pm
Fri
3:00 pm - 6:00 pm
Fri
9:00 pm - 11:59 pm
Sat
3:00 pm - 6:00 pm
Sat
9:00 pm - 11:59 pm
Sun
12:00 pm - 9:00 pm
Location
Lincoln Square First Floor
Parking
Lincoln Square North Parking Garage
Location
Lincoln Square First Floor
Parking
Lincoln Square North Parking Garage