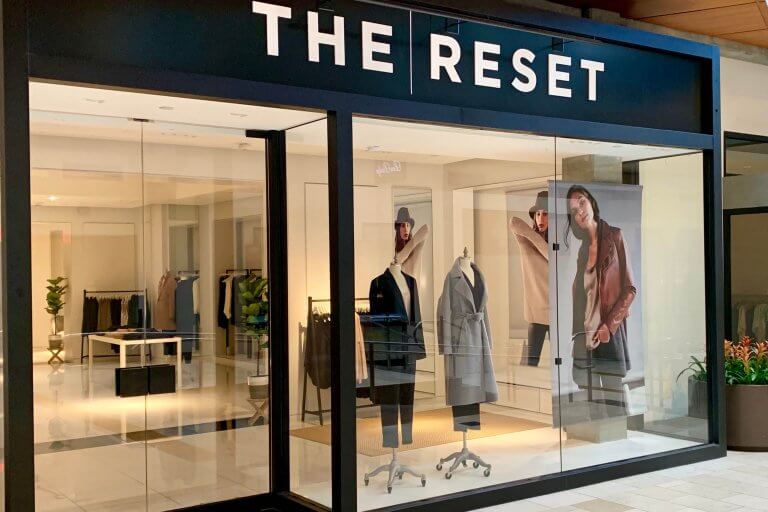 Location
View Full Map
The Reset
location

Bellevue Square First Floor VIEW ON MAP
RESET YOUR WARDROBE. RESET YOUR LIFE.
We truly believe your wardrobe can be a tool for feeling like your best self--because we've seen it work.
What you wear has everything to do with your state of mind. The good pieces-the right pieces-not only give you an instant boost of confidence, they can actually make your whole day feel that much more effortless. All the style, none of the stress--that's our whole ethos. Clothes that fit beautifully, transition seamlessly, and pair easily with everything else in your closet. An uncluttered wardrobe that simplifies your life.
Each piece in the collection is a highly-versatile essential that's meant to be a starting point, handpicked to inspire you and open up a world of possibilities, outfit-wise and beyond. The ultimate goal--a wardrobe that truly works for you.
Location
Bellevue Square First Floor
Parking
Bellevue Square North East Parking Garage
Location
Bellevue Square First Floor
Parking
Bellevue Square North East Parking Garage