Fashion Week Behind-The-Scenes
September 19, 2018
Fashion Week at The Bellevue Collection Sept. 19-23
We are gearing up for Fashion Week at The Bellevue Collection, which includes runway shows and activities from Sept. 19 – 23. Here's an inside scoop of what goes into making our runway shows from pulling the clothes and accompanying accessories for each show that give it that extra touch, to getting our luxe swag bags ready, including exclusive items and offers from our Bellevue Collection retailers.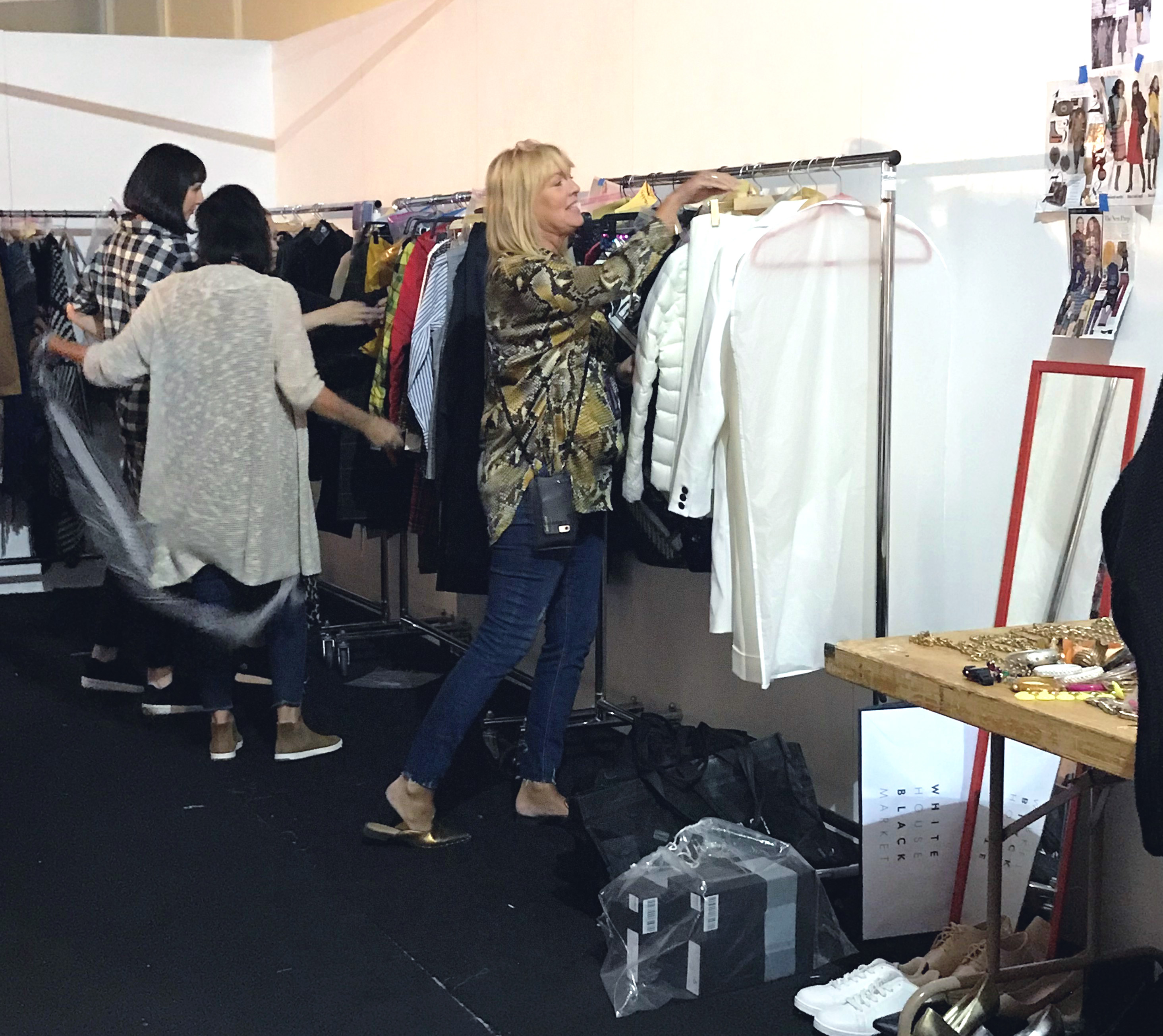 Getting ready for our fabulous shows, there are many items of clothing, shoes and accessories that must be pulled, styled together for each scene concept and fitted to each model. Terri Morgan owner of TCM Models and Talent is the runway show producer and puts together those on trend looks down the runway. It takes a team of stylists, dressers and many clothing racks to put all three runway shows together.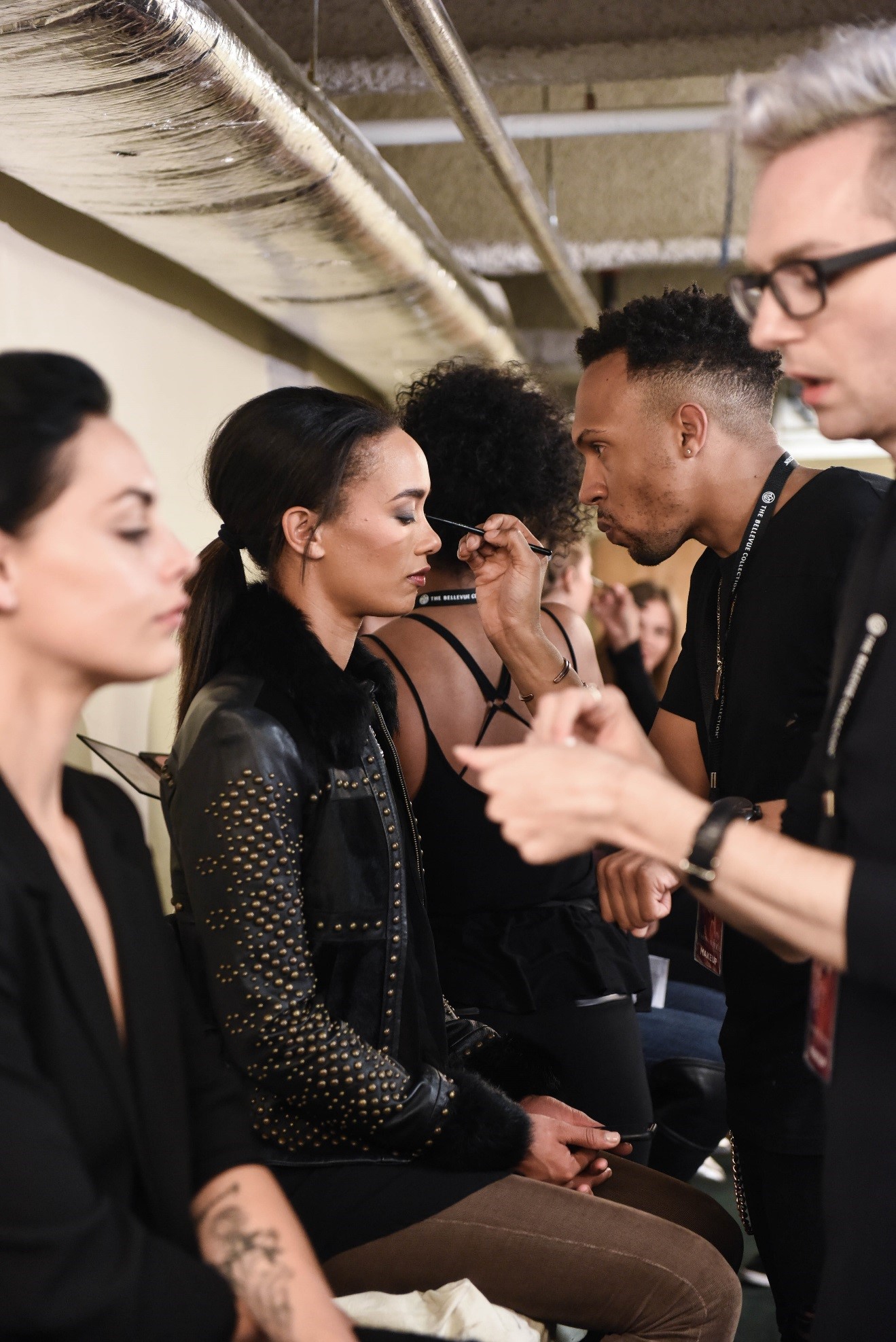 What else makes the models so chic besides their outfits? It's their hair and makeup done by the pros at Obadiah Salon and MAC Cosmetics. They create looks from fresh and clean, to edgy and vampy. Just before the models hit the stage, all prep chairs are filled with models getting ready for each shows looks.
Don't think we forgot about food and drinks! We carefully taste each bite and it is sure tough work. Not! The Hyatt Regency Bellevue's hors d'oeuvres and desserts are definitely something we look forward to selecting for each show and hope our guests enjoy them too.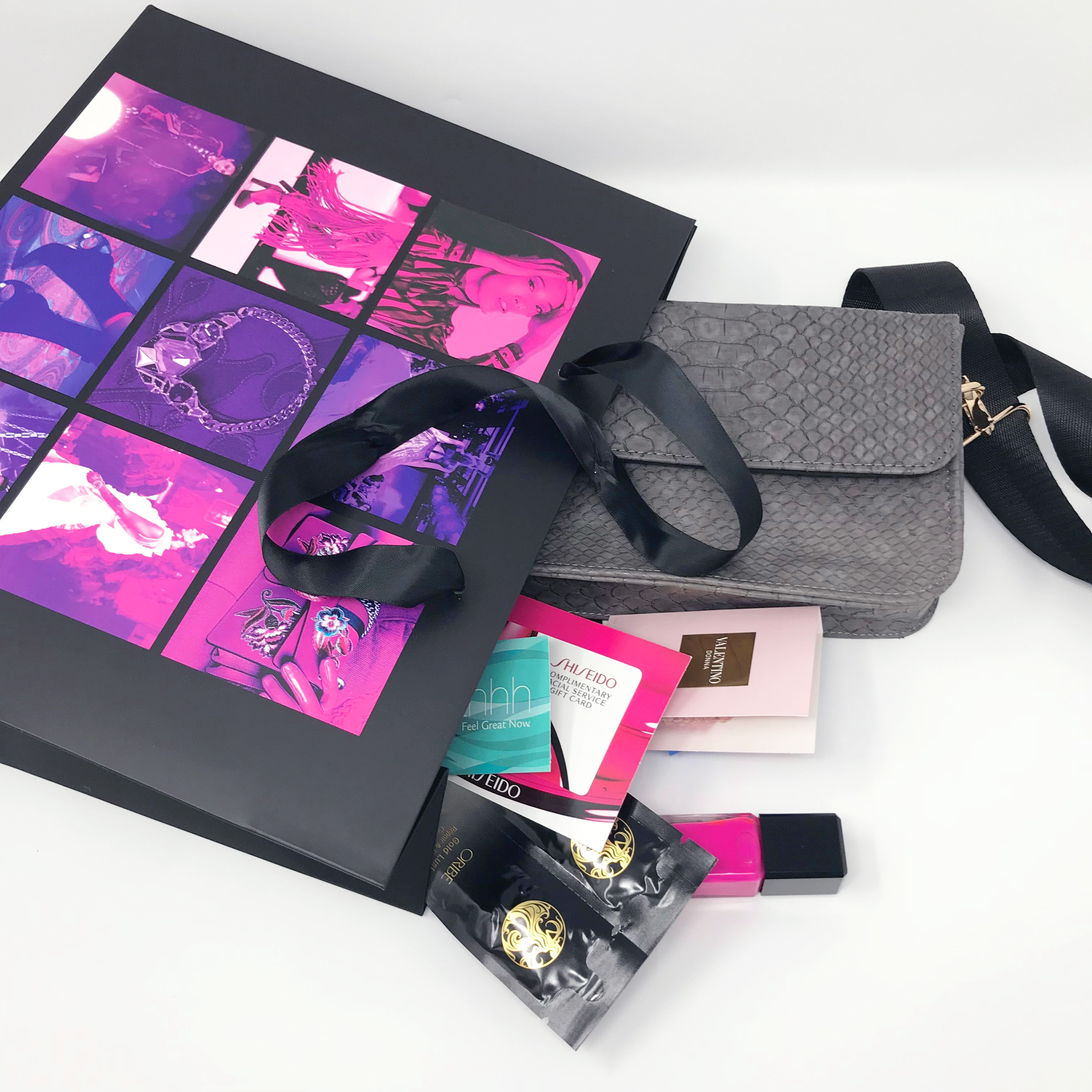 For our fashionable attendees, they each receive a swag bag that are unique to their show. Posh Party Trend Show features product or special offers from our beauty stores: Truce Spa, Obadiah Salon, and our newly opened Drybar, to name a few. Our Collective Runway show guests receive deluxe bags that include offers and gifts from many of our retailers and a special gift from The Bellevue Collection, which for this year is a convertible belt bag!
That was your peek into just some of the parts that will become a part of your Fashion Week at The Bellevue Collection experience. Now when you attend, you will Be. in the know.