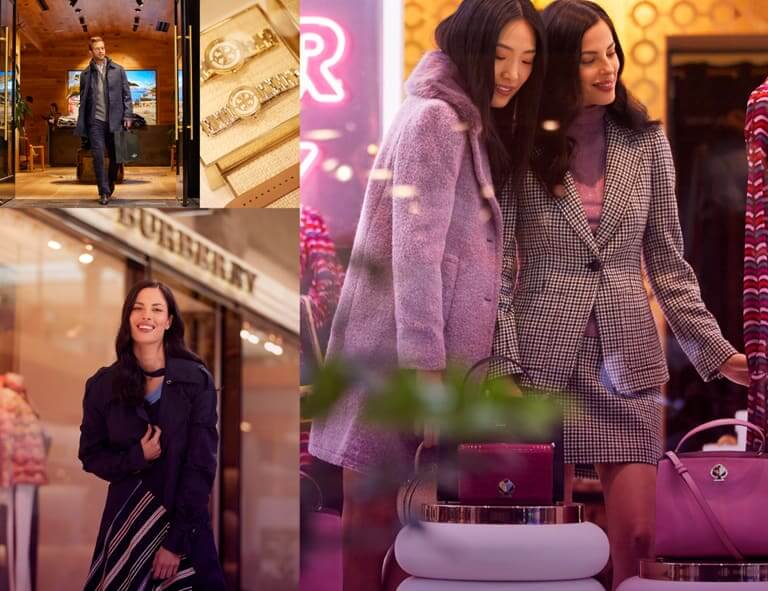 Be Inspired.
Find Your Looks,
Likes & Loves.
BEING FASHIONABLE
HAS NEVER BEEN SO FUN!
Explore over 200 shops, featuring a smart selection of global brands—from fashion, décor, tech, and more, all in one place.
The Collection Shopping Directory
The Collection Shopping Directory
Search for what you desire by store name, category or find out where your favorite brand can be found with our Bellevue Collection Shopping Directory.
Gift Guide
Gift Guide
Feel and share the love that is all around you with a gift from The Bellevue Collection. Find love at first sight with a gift for yourself or celebrate your gal pals, gifts for her or him or the little ones. Flip through our gift guide and find a keeper.
Gift Cards
Gift Cards
What gift could be more thoughtful than giving a Bellevue Collection gift card? Available in $5 increments up to $500, presented in an elegant envelope and redeemable at our more than 250 stores and restaurants.
Nordstrom Baby Gear Trend Show
Nordstrom Baby Gear Trend Show
Join us as some of our favorite brands share (and give away!) their top products—including strollers, diaper bags and more. Enjoy a light breakfast, exclusive gifts with purchase and the chance to shop with our experts for everything your little one needs. Tickets are $20 and are redeemable toward your Nordstrom purchase on the day of the event. To reserve your spot, just stop by our department or give us a call! May 2, 2020 9:00 AM – 9:30 AM, doors open at 8:30 AM This event is taking place at: Nordstrom Bellevue Square - Babies/Toddler