Fashionable Halloween Outfit Ideas
October 22, 2018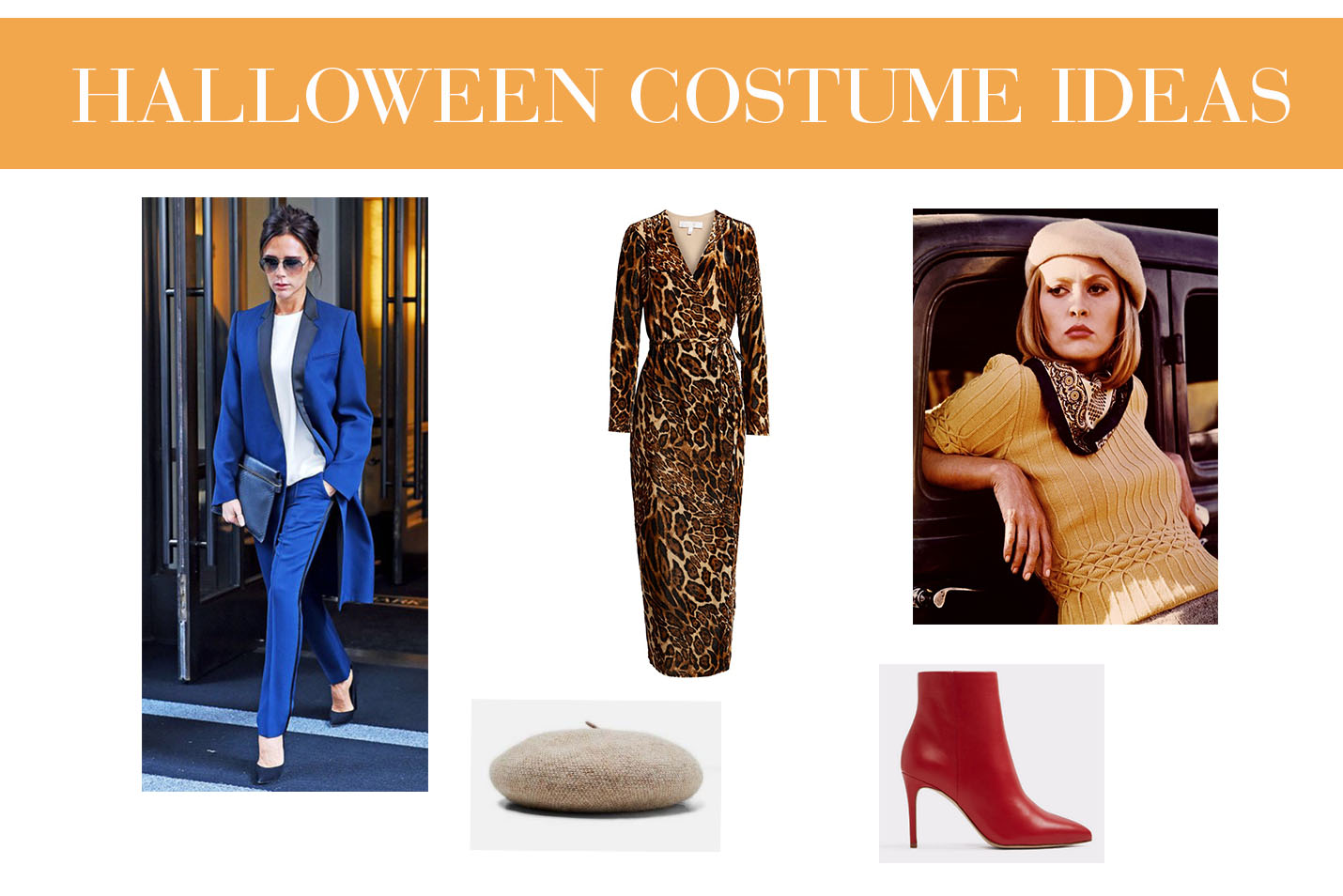 Get inspiration for your Halloween outfit from a fashion icon, a favorite feline and a movie bandit that you can easily incorporate into your wardrobe, no matter the holiday. Find all of these fashionable pieces at The Bellevue Collection.
The Fashion Icon: Victoria Beckham
Though her style has evolved over the years, the tailored menswear-inspired outfit has been a staple part of her look over the years. While the color and cut differ, it always incorporates her signature chic and feminine style. Her blue blazer and pant look is one you can easily take from a meeting or a dinner with friends. The draped t-shirt gives it a more relaxed feel to juxtapose the tailored suit and gives it a contemporary vibe. Finish off the look with a sleek pony or a chignon and a classic Posh Spice smokey eye.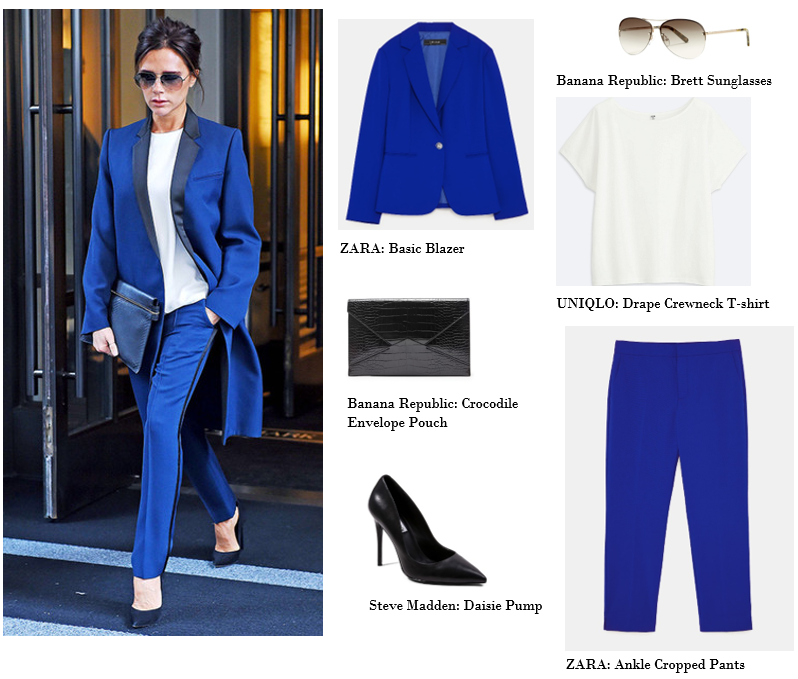 Favorite Feline: Leopard
Show your wild side, but not just for Halloween. This wrap dress is a grown up way to wear leopard print which also serves as a neutral. What adds a nice pop to the look, besides you, are these red ankle booties that have clean lines and are perfect to wear this fall (great to pair with denim and a cozy sweater later). The punch of red is a fun addition and you can play up the feline vibe with a more chic take on cat ears with this crystal headband. For makeup, simply draw a cat eye with a liquid liner, like this one, to finish your look.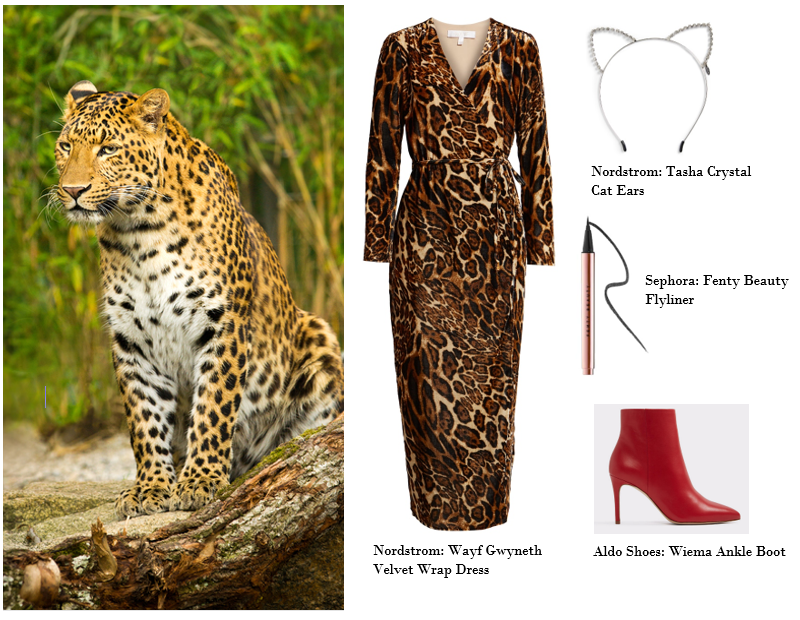 Movie Bandit: Bonnie from Bonnie & Clyde
Berets are still seen everywhere this year for fall, so why not dress up like an iconic beret wearing character, like Faye Dunaway's Bonnie from Bonnie & Clyde. The textured skirt and knit top look that was accessorized with a light-colored beret and print scarf is made for makes this an easy transition to the office. The everyday cashmere sweater is a great basic for the colder months ahead and the skirt is perfect for work wear with a more interesting zipper detail on the front. The scarf and beret are the pieces that really tie it together. Feel free to dress up with or without a Clyde, because who needs him when you have that much style.