Fall Men's Looks
September 13, 2019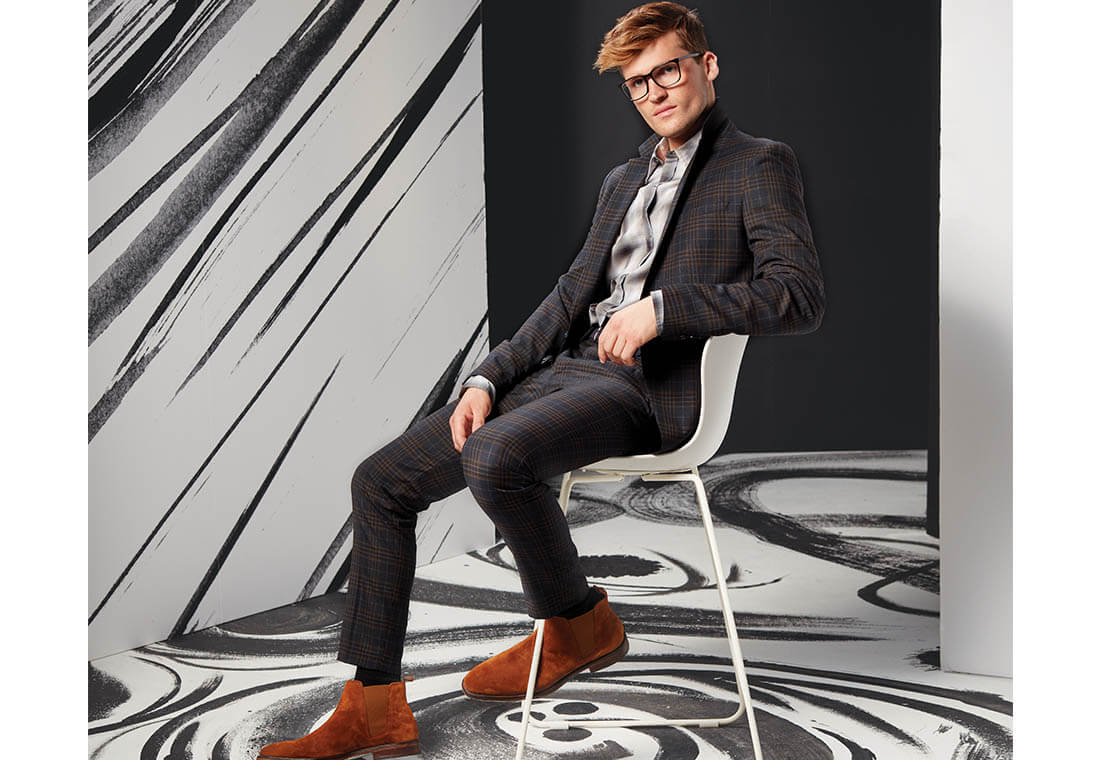 Fall brings a number of styles to the men's camp, including modern takes on classic suiting and outerwear, plus color stories in purple and butterscotch for adding a little oomph to your
wardrobe. Whether you go bold or subdued, this season has a fresh, crisp look in store.
You can find all of these styles below at The Bellevue Collection.
Faux Sherpa Zip Jacket, Pima Crew Shirt, Track Pant, Farnell Leather Sneaker: Vince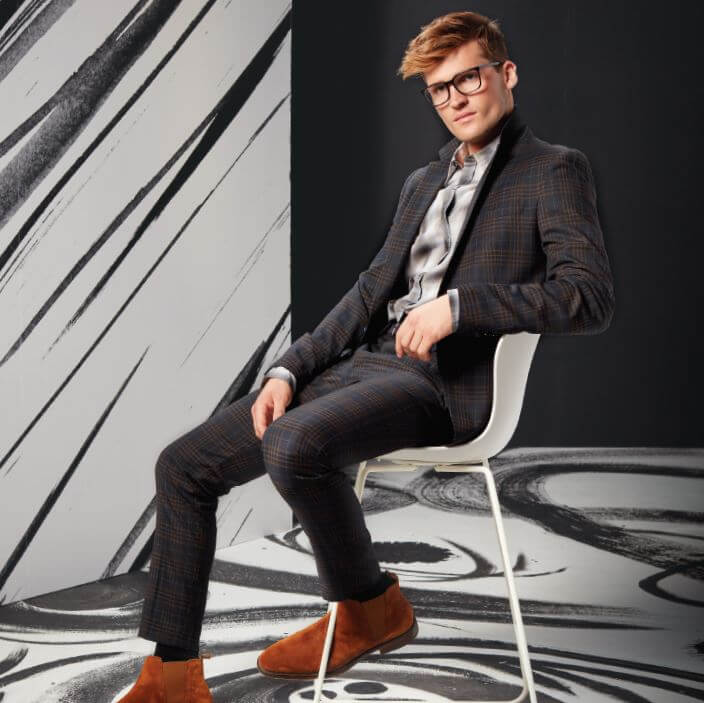 Plaid Suit, Belt: ZARA INC Plaid Dress Shirt: Macy's Gweracieh Suede Boots: Aldo Shoes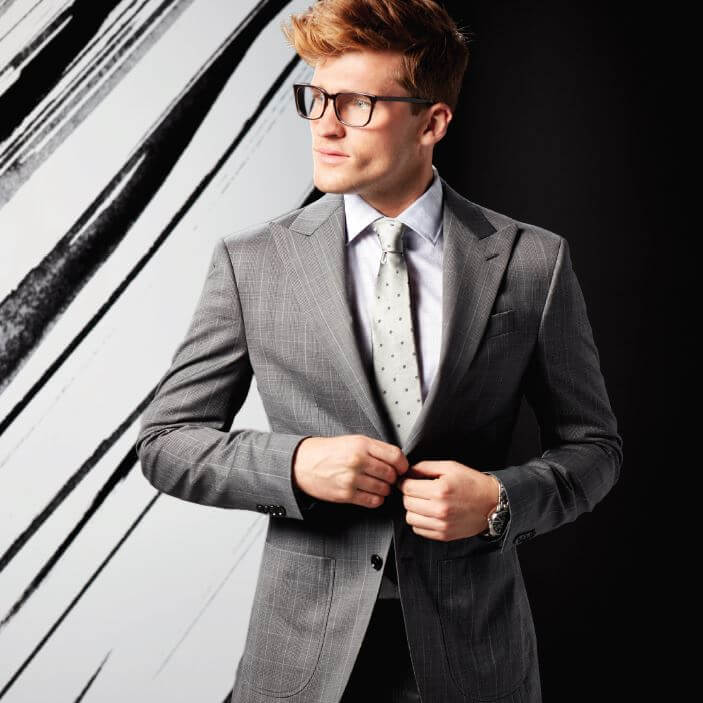 Custom Premium Wool Suit, Shirt, Tie: Indochino Tissot Watch: Ben Bridge JewelerGlasses: Allen Edmonds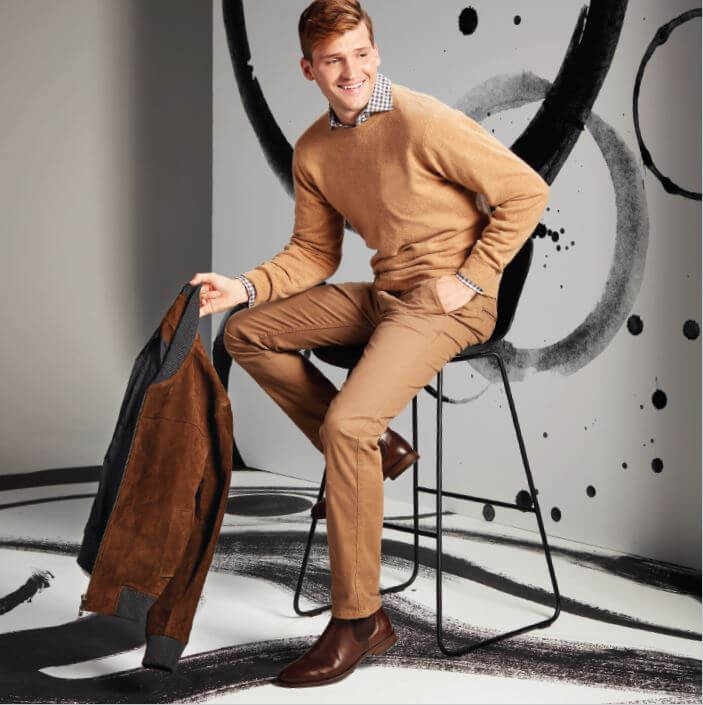 Queenstown Wool Sweater, Carters Mill Jacket, Fitchett Camel Pant, Button-up Shirt, Chocolate Leather Boot: Rodd & Gunn Adelaide Chair: BoConcept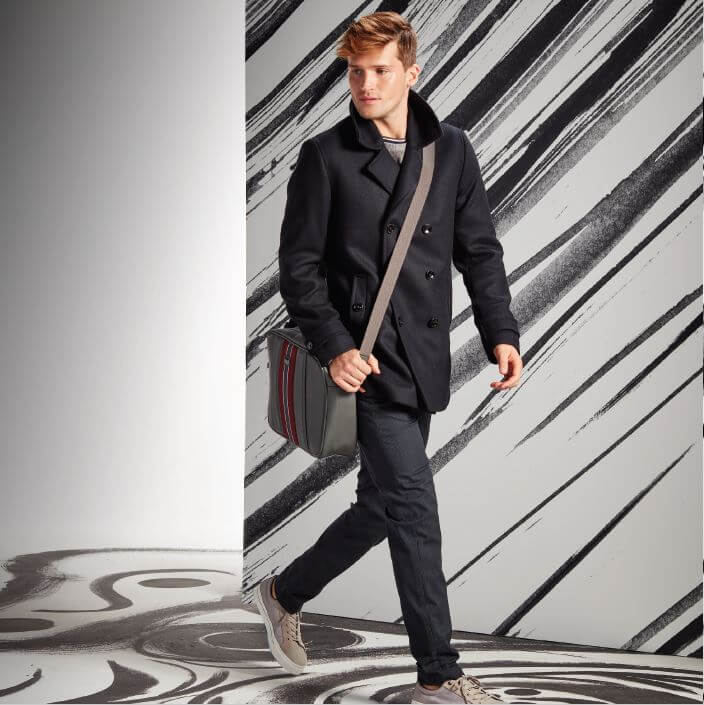 Peacoat, Sweater, Pant, Ephrols Printed Sneakers, Charder Shoulder Bag: Ted Baker London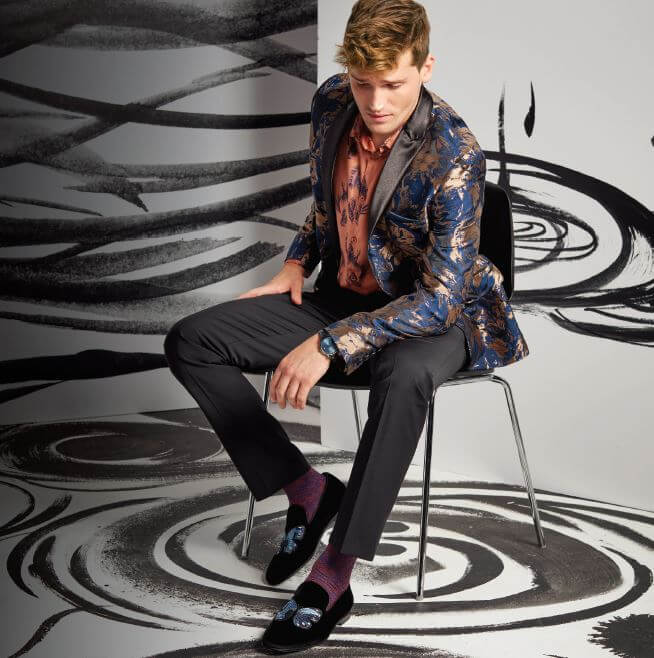 INC Gold Foil Leaf Blazer, Tropical Fern Print Shirt, Print Socks: Macy's Black Pants: Express Watch: Nordstrom Velvet Loafers: Aldo Shoes Florence Chair: BoConcept