Leisure Looks from Aritzia
April 10, 2020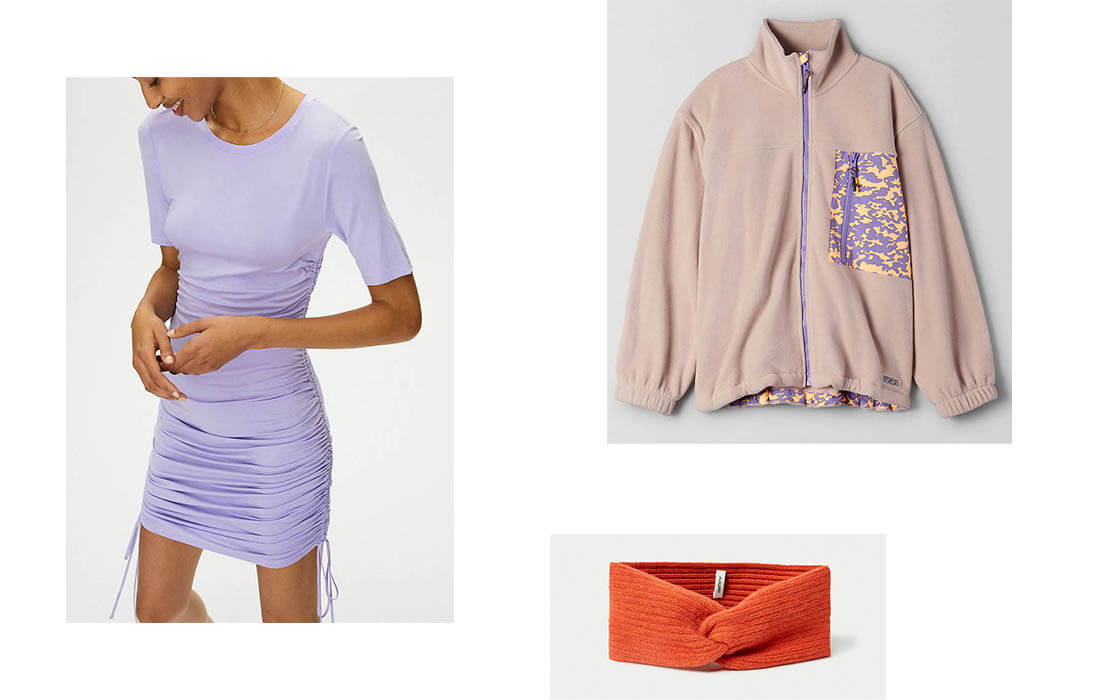 Staying in doesn't mean that your at-home leisure style has to be basic sweats and a t-shirt. In fact, they can be both stylish and cozy like these three looks that are all from Aritzia. The best part is that Aritzia's entire website is on sale for 20% off and all sales until Monday will go to their Artizia Community Relief Fund to help support their employees through this difficult time. So, feel good that your purchase is helping others.
Long and Sleek
This look is put together, but is really easy to wear with a henley style and stretch that makes comfortable and also accentuates your shape. Throw on a cardigan that has minimalist design that just exudes that you look like you tried, even when you didn't. Keep your hair out of your face and add accessorize with a soft cashmere headband with a pop of color. It's a look that works for going out for essentials and staying in.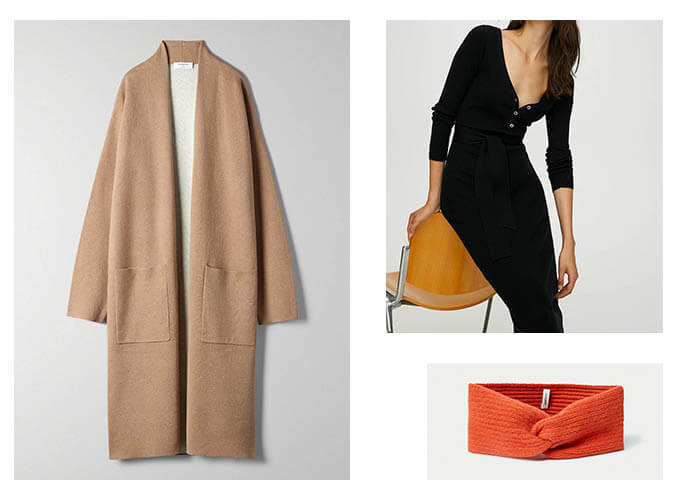 Artizia: Lance Cardigan, Henley Sweater Dress, Cashmere Headband
Athleisure
The home workout game is strong these days and just because you are at home, why not have great pieces that you can wear around the house and transition to your workout. The zip-up and bike shorts are nice switch up from your typical black workout gear. Fun touches like the multi-color pattern on the jacket or neon socks make it feel more special to get ready and keep you motivated.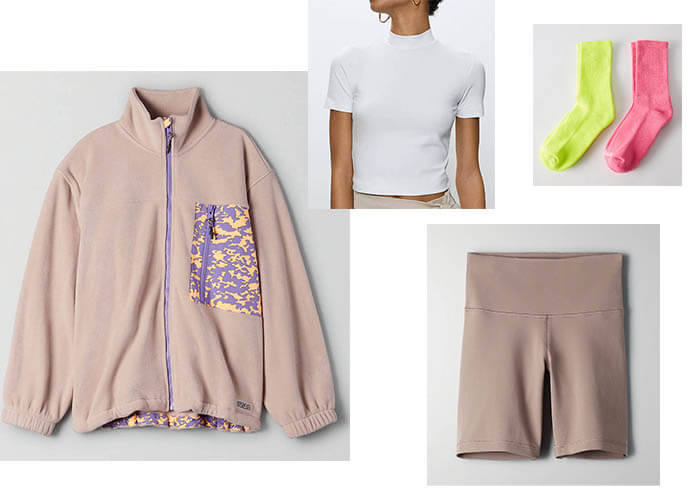 Artizia: Echo Park Zip-Up, Gonzalo Contour T-shirt, Atmosphere Short 7″, Southland Crew Sock 2-pack
The Short and Long of it
Who doesn't like when clothing can create more than one look? This lounge-ready lavender t-shirt dress is comfortable with its thermo-regulating jersey fabric. The fun part is that the cool draw-cord ruching can be pulled out to a longer length for a looser, sleek silhouette. A cozy neutral cardigan adds a bit of interest with the pin tuck sleeves. And don't forget a scrunchie for a cute bun or an easy pony to top it off.
Artizia: Antares Dress, Posey Cardigan, Pacific Scrunchie