Mother's Day Gift Ideas 2020
April 30, 2020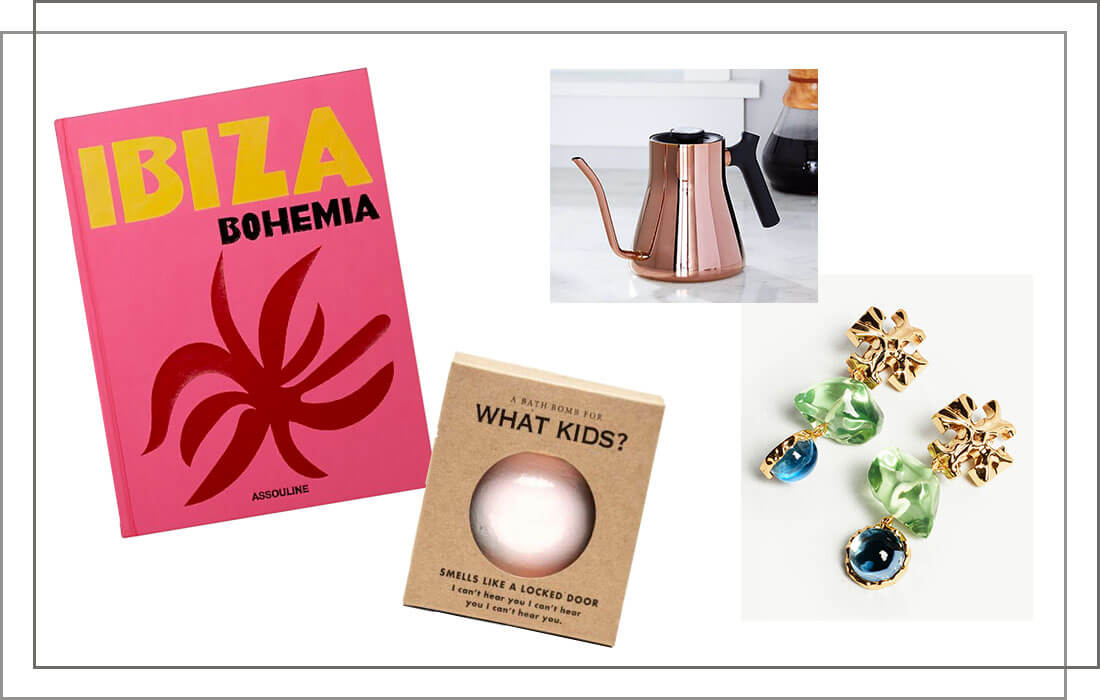 Just one special day a year is hardly enough to celebrate her, so gift her with something that is sure to make her smile. Your mom may appreciate stylish accessories that are functional and smart. Or she may love to splurge on specialty sweets or a soothing tea. She may also be the type who likes to add a bit of pop to the average day. Whichever kind of mom you are shopping for, these stores at The Bellevue Collection have just the things for her! Simply click on the links below to buy these items for Mom.
Everyday Luxe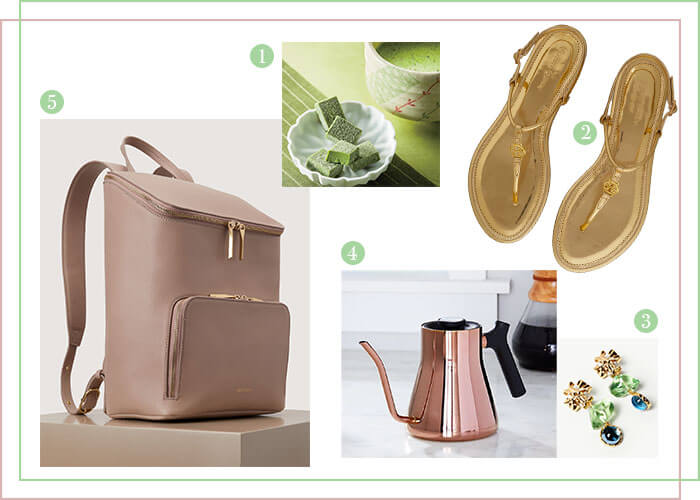 Our version of elevated essentials are not just your everyday items, but instead, taken up a notch. A sleek and functional backpack provides easy to access her stuff, gold flat sandals for shine and a pair of chic statement earrings are much needed for an effortless, put-together look. This copper kettle that has a built-in thermometer to serve her favorite beverage at the ideal temperature and paired with smooth and creamy matcha white chocolate, this sounds like a nice treat for Mom.
1) Royce' Nama Matcha Chocolate
2) Tory Burch Emmy Metallic Sandal
3) Tory Burch Roxanne Double Drop Earring
4) Crate and Barrel Fellow Stagg Copper Kettle
5) Matt & Nat Limited Edition Vida Backpack
Moment for Mom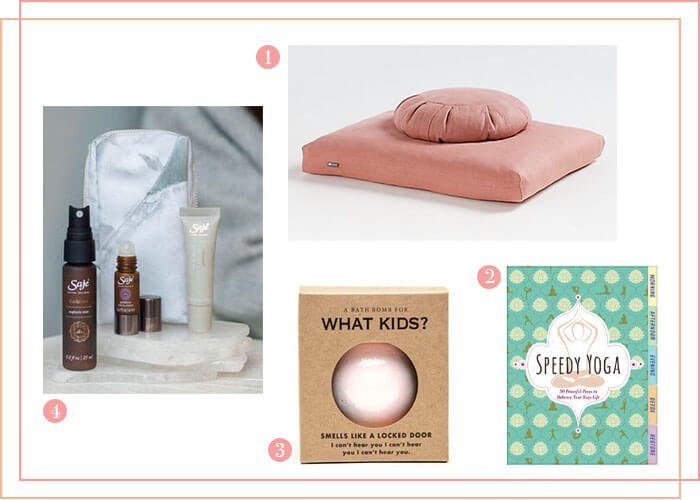 Moms are busy with work, family and the unlimited tasks they juggle, so these are picks for helping her re-center and decompress. A bath bomb provides minimal effort relaxation after yoga from the Speedy Yoga book. For a contemplative experience, the set of meditation cushion helps provide the perfect posture for finding her Zen and the Goddess spray in the Euphoric self-care kit adds to the ritual. What mom wouldn't want to feel like a goddess?
1) Crate and Barrel Meditation Sit Set

2) Fireworks Speedy Yoga by Rachel Scott
3) Fireworks Gallery A Bath Bomb for What Kids?
4) Saje Wellness Euphoric Self-Care Kit
Good Design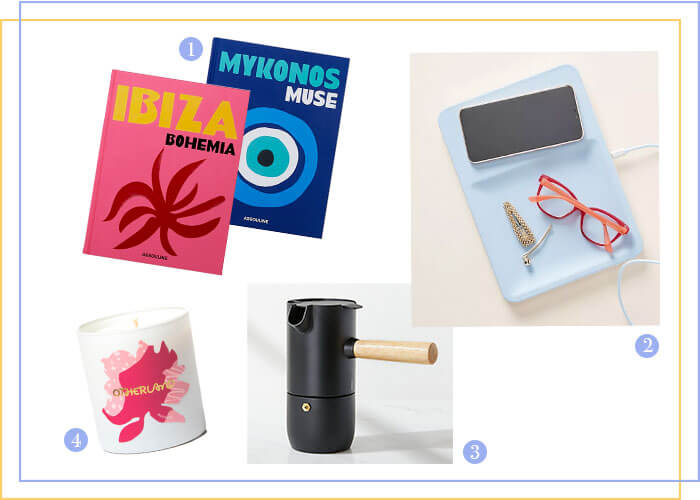 Moms deserve all the nice things and these are all very nice things, from inspiring coffee table books that feature faraway destinations to an espresso maker with Scandinavian aesthetic, these gifts go beyond "nice to look at." The sleek wireless charger lends itself to more home decor than its utilitarian purpose. Something we think she would appreciate.
1) Ibiza Bohemia and Mykonos Muse by Assouline
2) Anthropologie Courant Catch 3 Wireless Charger
3) Crate and Barrel Stelton Collar Espresso Maker
4) Nordstrom Otherland Daybed Candle
Don't forget that you can also still order beautiful bouquets for Mom from City Flowers for curbside pickup or have a special dinner delivered!