Independent Designer Showcase: Deyonté Weather
September 15, 2020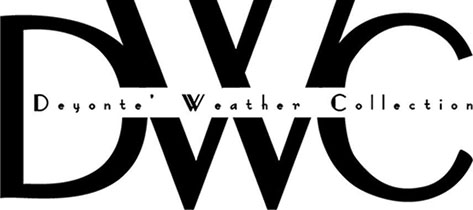 Deyonté Weather was destined to be a fashion designer. Coming from a line of sewers and tailors that stretches back to his great, great, great-grandmother (who made quilts out of recycled materials), he likes to say that it was in his DNA. "My grandmother on my mother's side would see outfits on TV and then make patterns out of newspaper," he says. "She'd sew overnight, and my mom would wake up the next day and have new clothes for school." And that love of having unique looks would trickle down to Deyonté as well. He grew up in Chicago, where fashion mattered, and he cultivated his own distinctive style early on. In high school, he commissioned a custom suit for prom—which he was prom king by the way. In the process of working with a seamstress and picking out fabrics, a lightbulb went off. "I realized I could really do this as a career," he says.
After high school, Deyonté moved to Seattle where he had family. He started off working as a barber, but still felt the pull towards fashion. "People were bringing me their hats and shoes and I was doing custom designs by adding different materials," he says. "My love for fashion was just bubbling over. I knew it was time to go to school." So, he enrolled first at Edmonds Community College in their fashion design program before transferring to the International Academy of Design and Technology back in Chicago.
Combining the styles and inspirations from both cities is at the center of Deyonté's aesthetic. "Chicago has a bit more of a glamorous way of dressing. Watching my mom and dad back in the day, they would get dressed to the nines to go out to events," he says. "And Seattle has this hipster vibe. I also associate Chicago with more architecture and Seattle with nature." Speaking of nature, he also incorporates weather elements into his designs as a nod to his last name. The result is a style he describes as "hip glam," which translates well to red carpets and a celebrity clientele. In 2017, it also earned him a spot on season 16 of Project Runway.
For Deyonté, being fashion forward means creating garments that are inventive and fresh, and adapting to an ever-changing world. So, when the pandemic caused shipping delays and fabric shortages this year, he decided to get creative. One of the pieces he produced for the Independent Designer Showcase is made of white vinyl, meant to represent leather without being leather. "It's about trend setting, not following, and using materials that are sustainable and innovative," he says. "I think my niche is in turning nothing into something. That's kind of been the story of my life. It really allows me to stay ahead of the game."