Comfy Spring Sets
March 23, 2021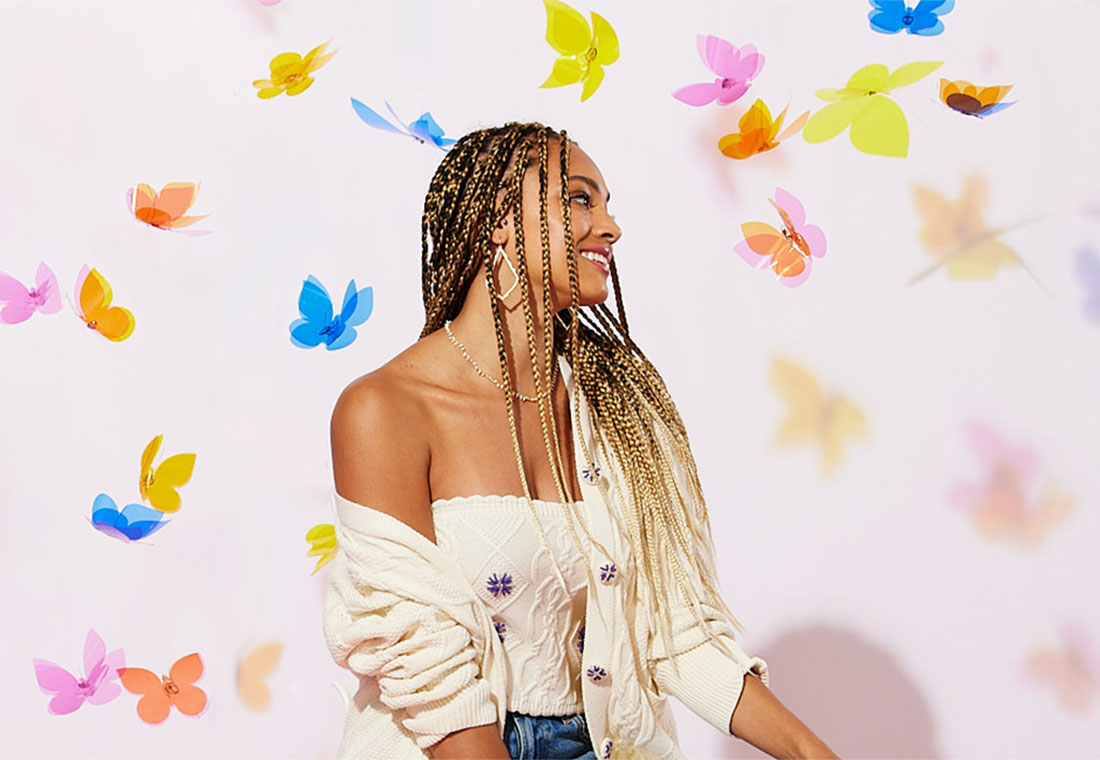 As many of us continue to stay home, the necessity of comfy cozy sets has never become more of a staple in our wardrobes. While there are plenty of options out there, we want to show you some of our favorite looks that feature pops of color, a fun tie-dye or an oh-so-soft cashmere set. Looking as chic as they are comfy, many are also made of sustainable fabrics that help reduce their environmental impact. You can find all these looks at Bellevue Square!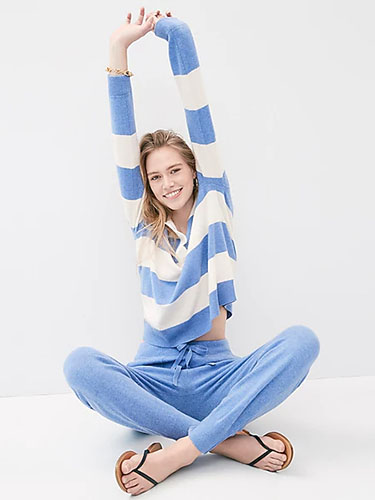 J.Crew Collared Cashmere Rugby Sweater and Cashmere Jogger Pant
If ultimate comfort and luxury are what you want, then look no further than these cashmere pieces that feel like being wrapped in the softest cloud for those breezy spring days. The rugby style add interest and the sky blue is a nice pop of color and are made of responsibly sourced cashmere.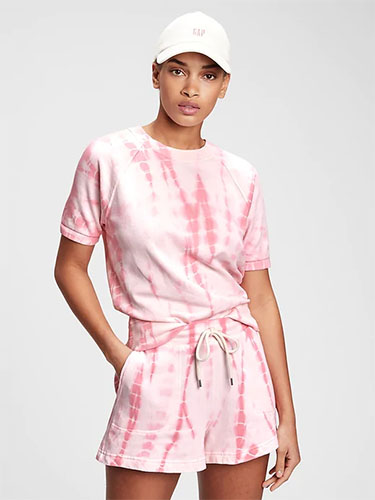 GAP Raglan Tie-Dye Short Sleeve Sweatshirt and Vintage Soft Shorts
Spring is here and with a bit of warmer weather, you will want to add in a comfy set that shows a bit of leg- and arm. A matching tie-dye set is both on trend and gives a sportier vibe. The soft french terry knit allows for a plush feel, but is still lightweight enough for the season.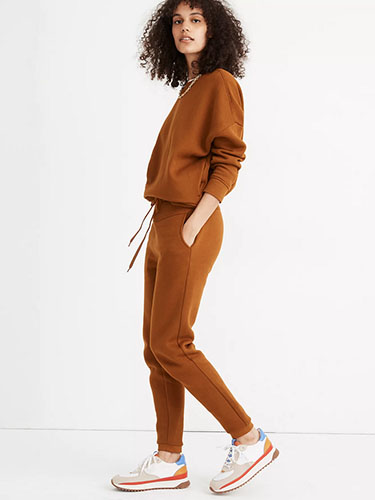 Madewell MWL Betterterry Sweatpants
An uber-comfy sweatsuit set in an unexpectedly stylish terra cotta color. That is what makes this already great set from Madewell's Make Weekends Longer collection that features organic cotton and post-consumer recycled polyester, feel even better. Not to mention the 20% off when you buy them together.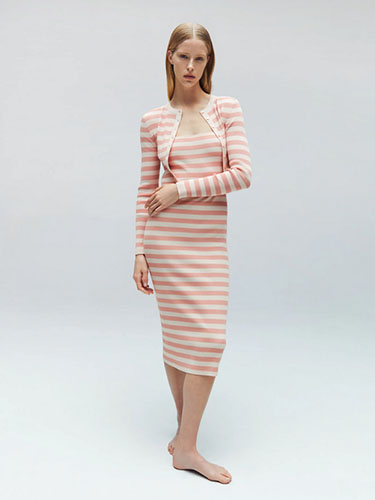 ZARA Striped Knit Jacket and Knit Dress
The stretch rib-knit fabric has this look going from daytime out and about to staying home lounging on the couch. The soft pink and cream lend to the springtime feel when we all need something easy to throw on and look like you tried.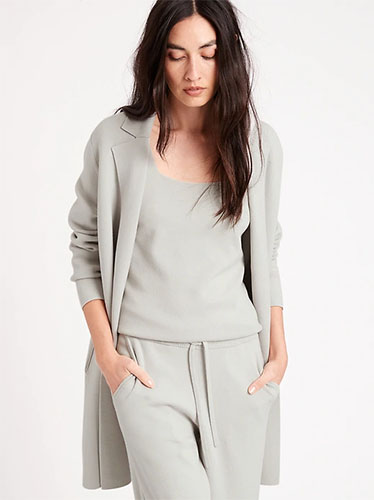 Banana Republic Selenite Cocoon Coatigan Sweater, Square Neck Sweater Tank and Wide Leg Sweater Pant
What do you get when you mix the structure of a jacket with the coziness of a cardigan? A coatigan of course. This best-selling hybrid is back and looks so put together with a matching tank and wide leg pant that's great for lounging at home or running errands when you want to look put together. Plus, they are all made of a breathable wood fiber material that is certified sustainable and reduces their carbon emissions impact.