Fashion Week At The Bellevue Collection Raises $45,000 For Dress For Success
November 16, 2021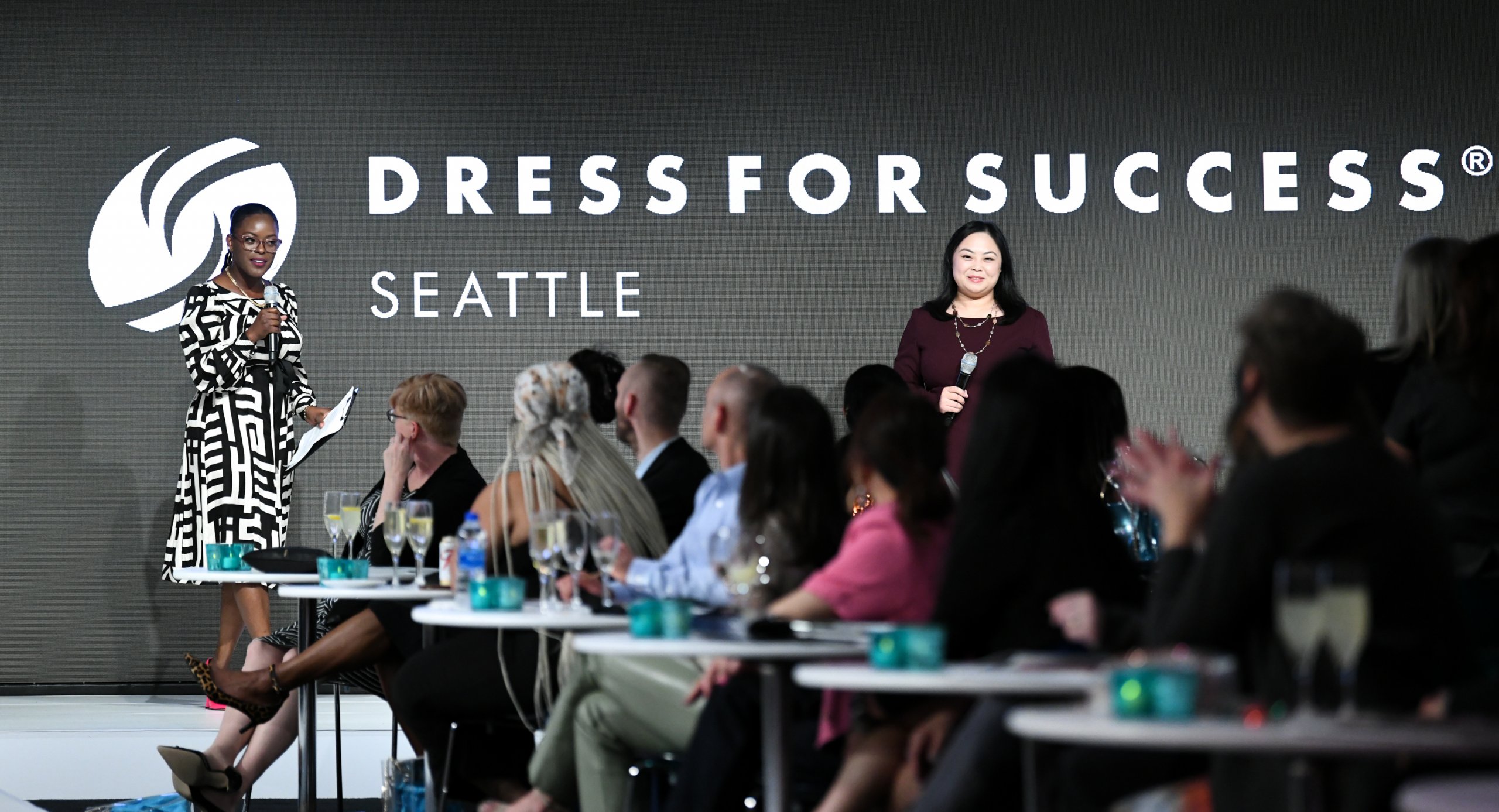 100% Of Collective Runway Show Ticket Proceeds Benefit Working Women
Fashion Week at The Bellevue Collection is a longstanding tradition here in the Pacific Northwest, best known as a chic night out for local fashion enthusiasts. Perhaps less known is the event's longstanding tie to philanthropy, with 100% of each runway show's ticket sales benefiting a local non-profit.
Each year, Fashion Week at The Bellevue Collection is able to give 100% of ticket sales to a non-profit beneficiary through the generosity of the Kemper Freeman family. While most charity events are only able to give a portion of proceeds (generally calculated after vendors, rentals and expenses are paid), the Freeman family covers the cost of the event in full to allow the full ticket price to be donated.
This year's Collective Runway Show, the event that showcases designer looks from across The Collection, selected Dress for Success Seattle as its beneficiary, proudly raising $45,000 to help them further their mission to empower women in the workforce.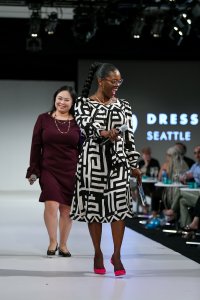 More Than A Dress
From the start of the global pandemic in March 2020 through December of the same year, Americans lost millions of jobs due to business closures, labor market pressures and more. Women took the brunt of the transition, with many leaving the workforce or reducing hours to help their children learn from home. When given the opportunity to return to work, many women discovered that their lack of access to technology was an insurmountable barrier to securing a new position.
"You need a tech device, like a computer or smartphone, to even apply," says Tonya Peck, Executive Director of Dress for Success Seattle. "In that way, all jobs are tech jobs now, and we've found that 40% of our clients don't have access to the technology they need to apply and secure employment."
Dress for Success has built its name and reputation on the mission of empowering women by providing them with resume preparation, coaching, and professional attire for job interviews– literally dressing them for success. But, Tonya insists, it's more than that.
"It's not just clothes, it's all of it: care for the whole woman," she says. "Interview prep, financial education, digital literacy and more – all those things together truly set our sister clients up for success."
Real Stories, Real Success
This year, Collective Runway Show attendees heard from a Dress for Success recipient named Belle. Belle shared the story of her difficult job hunt as a new immigrant to the United States, and how Dress for Success encouraged and prepared her to overcome technological and professional hurdles on the way to a rewarding career. Belle has been working in the field of banking for the past eight years, and Dress for Success remains committed to her long-term success. By offering employment readiness training, tech access, job retention resources and a focus on achieving and maintaining financial independence, Dress for Success helps women far beyond preparing them for an initial interview.
The $45,000 raised this year contributes to Dress for Success Seattle's mission empowering more women to achieve economic independence in the Pacific Northwest.