Trends to Try This New Year's Eve
December 29, 2022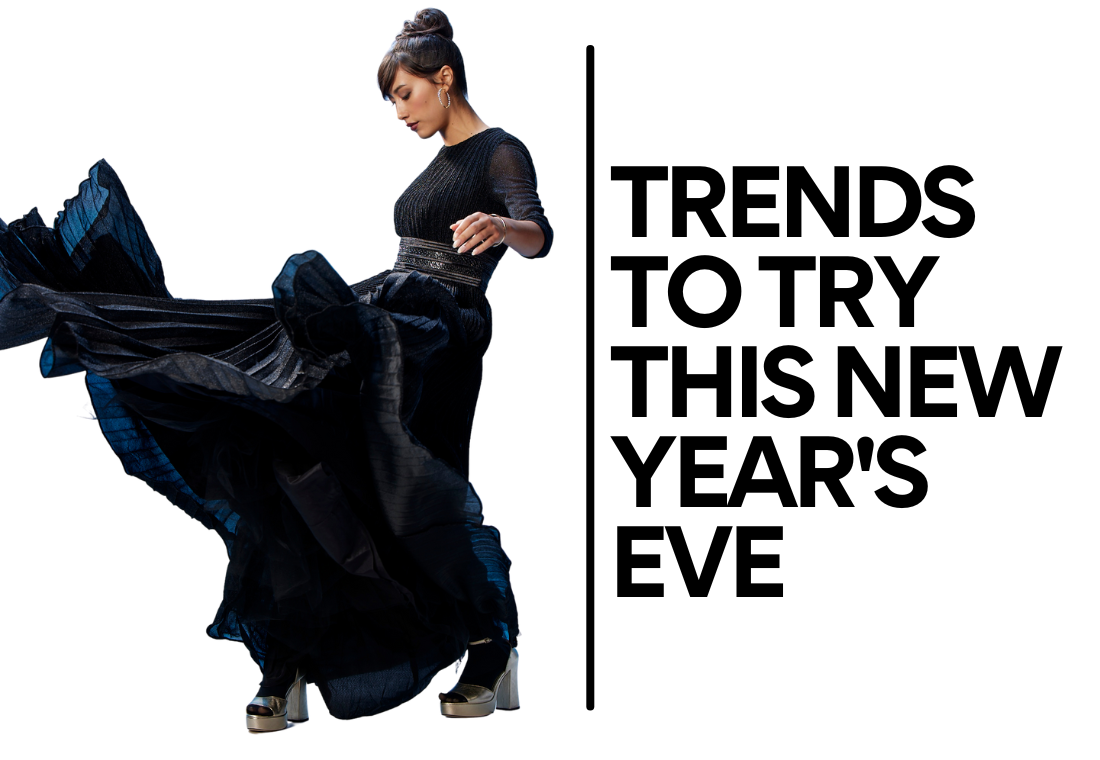 2022 is coming to a close, and if you're not sure what to wear as you ring in the new year, you're not alone. New Year's Eve is the perfect time to try a new trend – go brighter, bolder, or more luxe than usual, and start 2023 with a look you love.
Trend to Try: The Femme Suit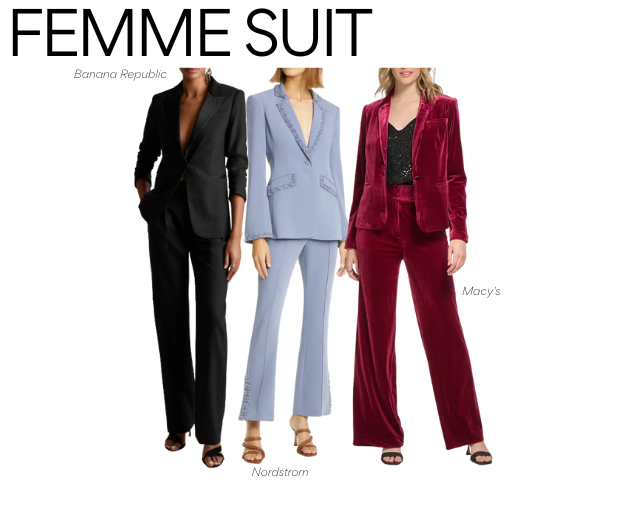 Feminine suits are everywhere this season, with tailored pants and plunging blazer necklines, and there's no better time to try one than a formal party this New Year's Eve.  Shine bright in bold separates or keep the suit simple and accessorize with your favorite fine jewelry.
Where to find it: J. Crew, Banana Republic, Express, Nordstrom, Macy's, Oak + Fort
Trend to Try: Nouveau Flapper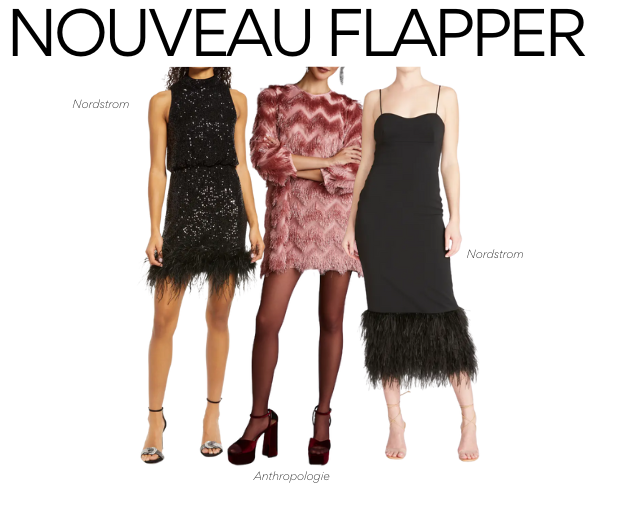 Speakeasy chic returns to the dance floor this year with feathers, fringe, and art deco details reminiscent of the 1920s. Of course, you don't have to go full Gatsby if you don't want to – simple accessories look just as fabulous as their vintage counterparts. It's a trend that's as fabulous for a formal event as it is for a night in the club.
Where to find it: Anthropologie, Nordstrom, Express
Trend to Try: Sky-High Boots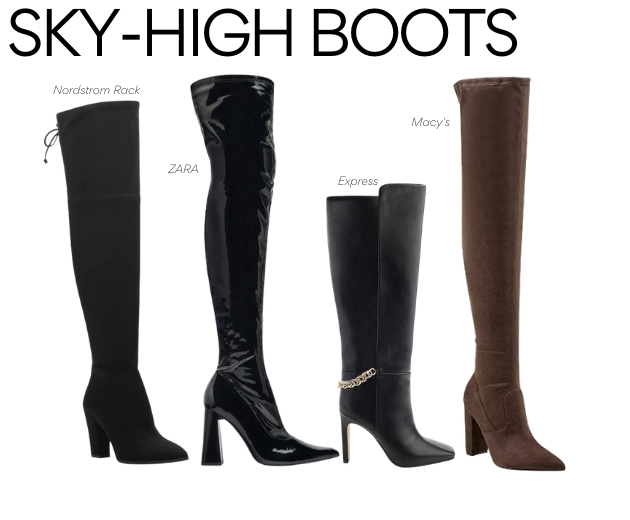 The over-knee boots trend works for a variety of dress codes. Depending on the style, these boots are just as chic over denim as they are under a short dress, and they work under maxi skirts as well. Keep it simple with plain leather, stop the show with bold texture and shape, or land somewhere in the middle with subtle velvet – it's an investment piece you'll appreciate long after the ball drops on New Year's Eve.
Where to find it: Macy's, Camper, Express, Nordstrom Rack, ZARA
Trend to Try: Magic Metallics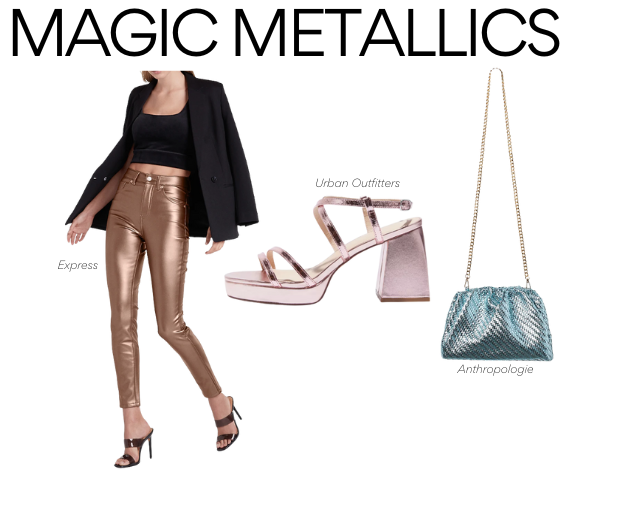 You don't need sparkles to shine this New Year's Eve. You don't have to wear metallics from head-to-toe for them to make an impact; a simple accessory can speak just as loudly as a bold pant.
Where to find it: Express, Urban Outfitters, ZARA, Anthropologie
What are you doing New Year's Eve? Check out our guide to the festivities taking place around The Collection here.