Runway to Real Way: Age of Preppy
October 5, 2023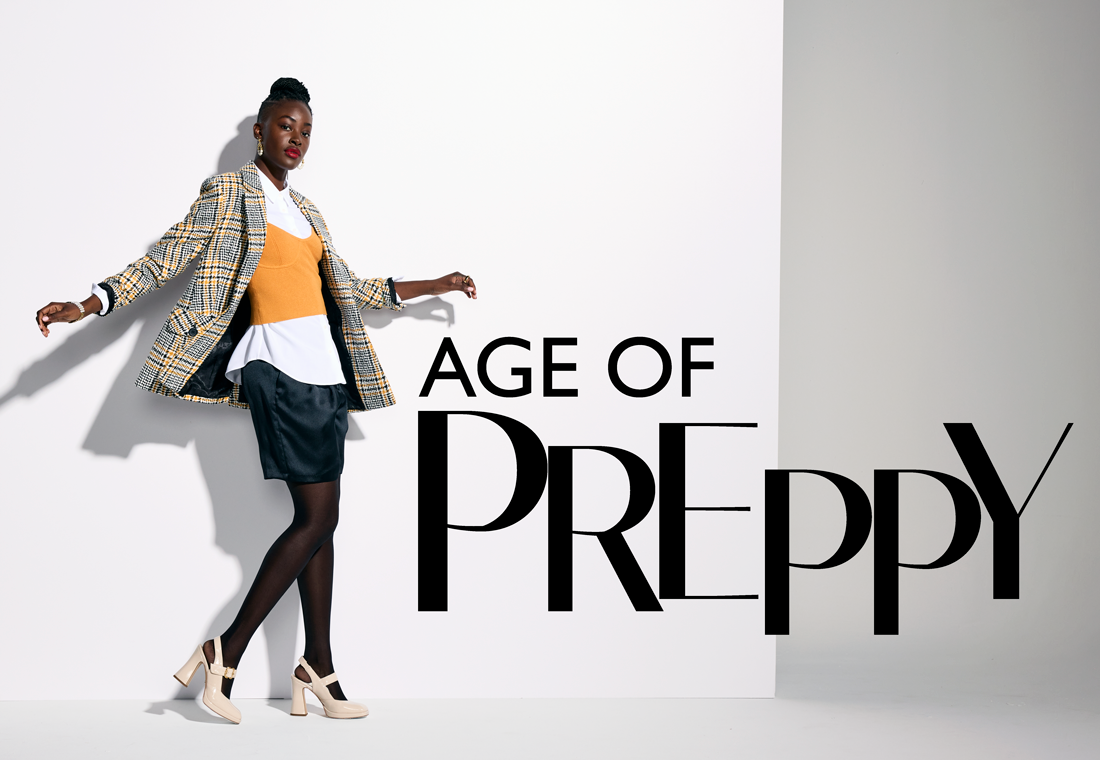 Preppy style is back in fashion this season, and it goes way beyond the classroom. A marriage of last year's "dark academia" (somewhere between Hogwarts and Downton Abbey) and "tenniscore" micro-trends (which served the perfect sporty vibe, pun intended), sweaters, vests and pleats have undeniably carried over into this season. The best part about this trend is its flexibility: you're not in school, and it's not a uniform, so have a little fun. Go all the way, or dip your toe in with these stylish options.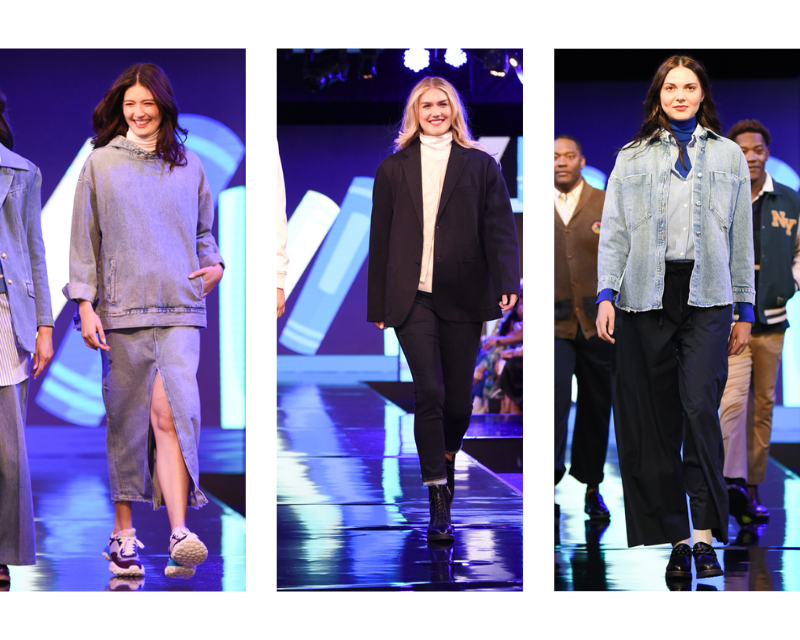 (L to R): Express, UNIQLO, ZARA
A Light Touch
You don't have to overhaul your wardrobe to make the preppy trend work for you this season. Invest in a high-quality turtleneck to wear as a chic base layer under a button-up or your favorite blazer, and pair with a few high-quality accessories for that quiet luxury vibe.
Puffed Droplet Stud Earrings – Madewell
Cotton-Blend Ribbed Turtleneck Sweater – J.Crew
ECCO Women's Dress Classic 15 Loafer – ECCO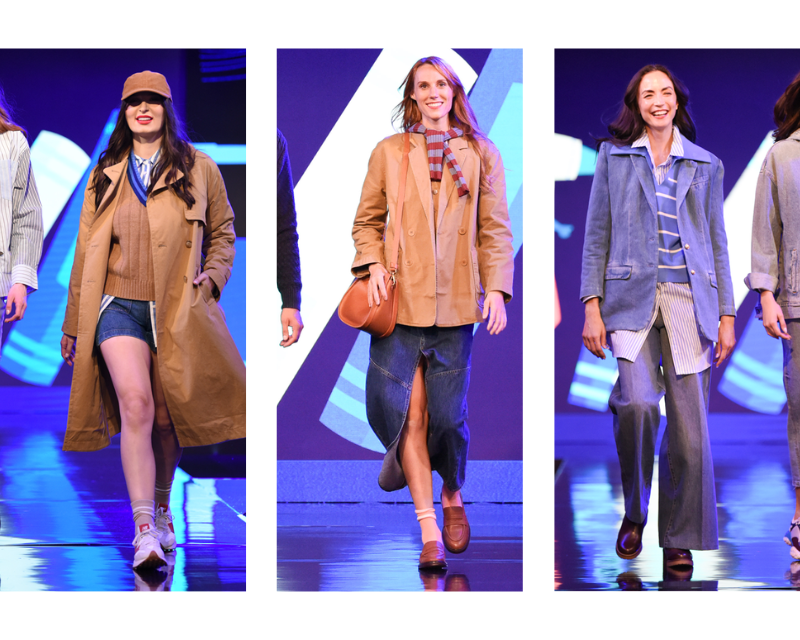 (L to R): Madewell, Madewell, ZARA
Sweater Best
Whether it's a sweater vest or a pullover tied over your shoulders, a really excellent statement sweater can change the mood of your whole look. Pair the sweater of your choice with an oxford shirt and quality denim for an elevated casual look.
Cashmere V-Neck Sweater Vest – J.Crew
All-Day Flare Denim – UpWest
Lauren Ralph Lauren Straight-Fit Shirt – Macy's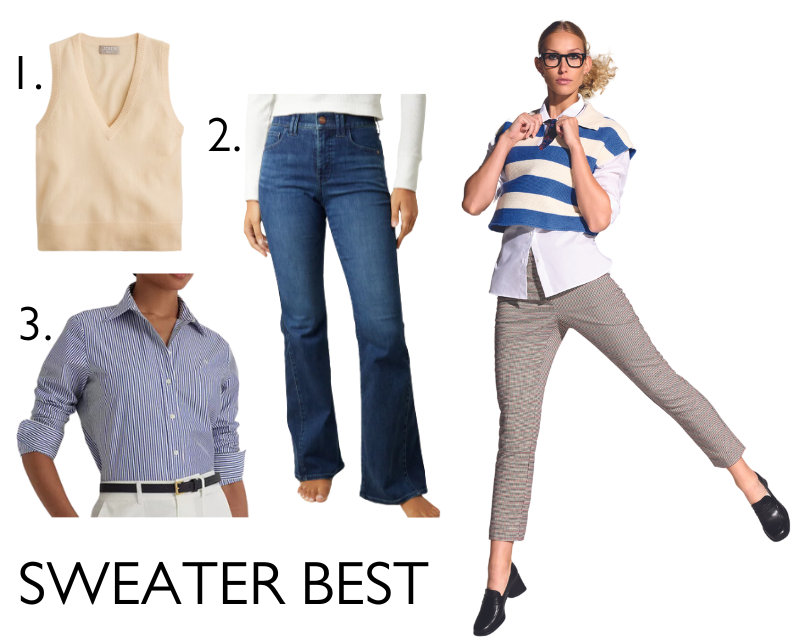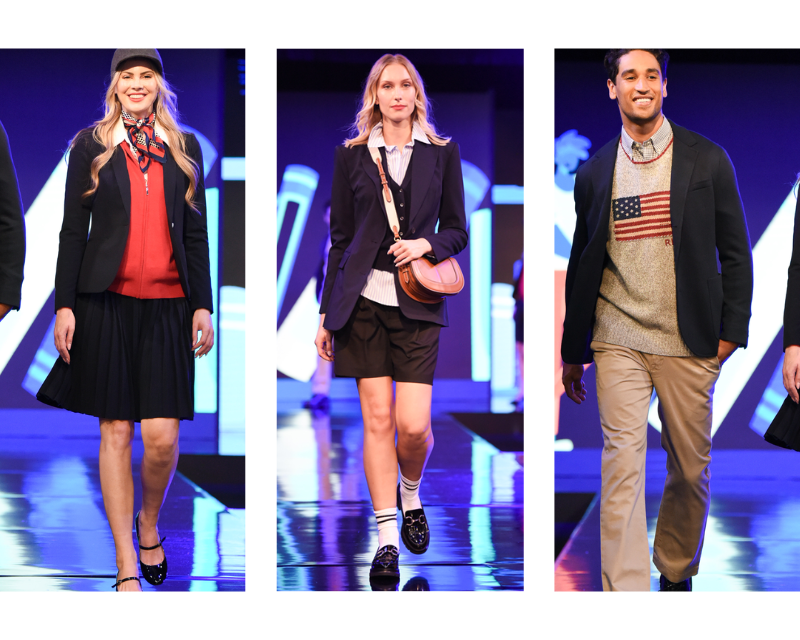 (L to R): Macy's, ZARA, Macy's
School Cool
If you love the classically preppy look of Ralph Lauren and J.Crew, now's the time to break out the signature blazer. Layer up your sweaters with button-downs, scarves and accessories for that iconic look.
Silk Bandana – ZARA
Lauren Ralph Lauren Striped Cotton Broadcloth Shirt – Macy's
Rosedale Blazer – Madewell