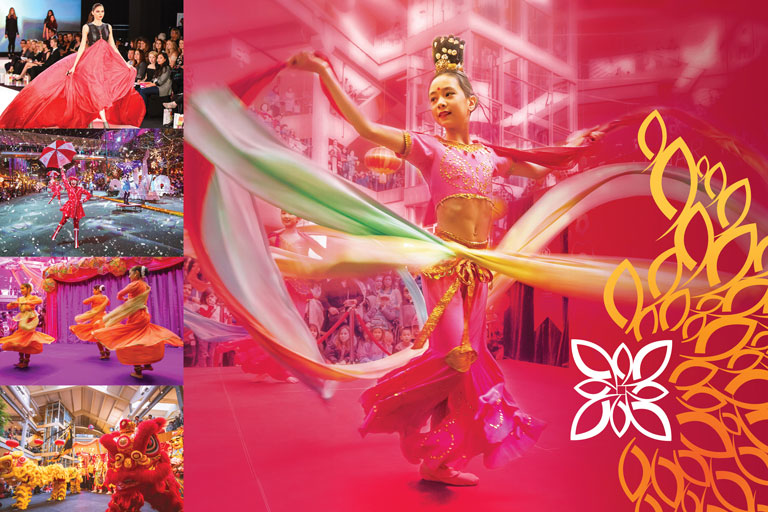 Join us as we celebrate 75 years of COMMUNITY BUILDING. CREATING CONNECTIONS. CELEBRATING TOGETHER.
M-Sat: 10am-9pm / Sun: 11am-7 pm

Restaurant & entertainment hours vary.
Join us as we look back at 75 years of Bellevue Square, and The Bellevue Collection's journey from a remote lakefront community to the region's premiere mix of fashion, tech, dining and entertainment. Visit in person to see firsthand how our interactive celebration and timeline experience bring history to life.
Center Court Interactive Celebration
Make your own fireworks and enjoy videos from Bellevue's history with our Interactive Screen in Center Court! Every few minutes, the screen displays a video highlighting our history from the 1940s to today, reminding us of all the big events that have taken place since the opening of Bellevue Square.
Experiential Timeline
Ever wanted to walk through history? The Experiential Timeline, located below ZARA at the south end of Bellevue Square, allows you to walk through 75 years at your own pace. Scan QR codes to see videos from each decade and immerse yourself in the rich history of this region.
75 Years of Bellevue Square
Click a decade below to travel back in time with a historical video from each iconic era.