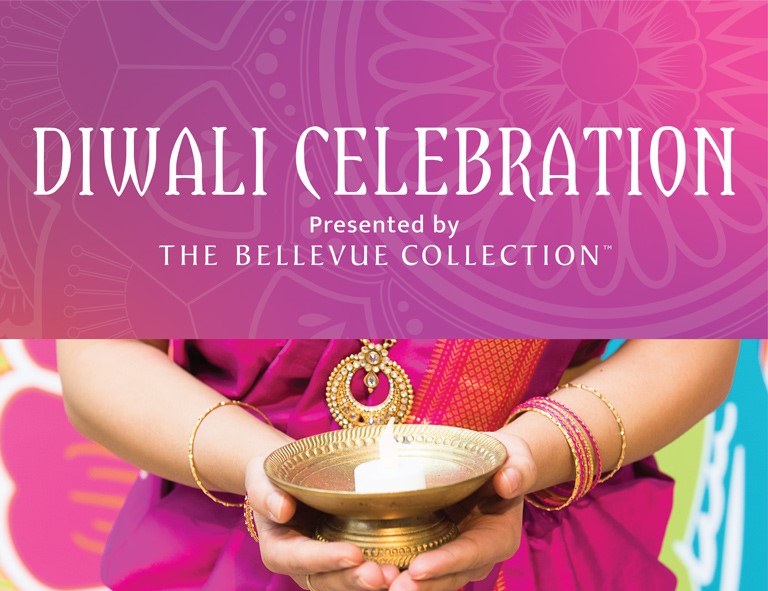 Diwali is a time to welcome a new year, happiness and prosperity. It is a festival of lights that follows the lunar calendar and is similar to a new year celebration. Diwali is one of India's most celebrated holidays and is recognized by people from multiple faiths, including Hindus, Jains, Buddhists, Sikhs and many others.
The name Diwali, or Deepavali, is derived from the words deep meaning light and avail meaning a row, referencing the row of lights that Indian celebrants use to illuminate their homes during the celebration. Diwali traditionally takes place over the span of five days, and celebrations include family gatherings, lighting clay lamps, displaying floral décor and rangoli, feasting and sharing sweets, and offering worship to Lakshmi, the goddess of wealth and fortune.
Traditions around the world include:
Fireworks and the lighting of lanterns and oil lamps light the streets, inside or outside of houses
Traditional decorating with rangoli and floral garlands
Visiting relatives and celebrating with food and sweet treats
Worshipping Lakshmi, the Goddess of Wealth, to bring blessings for the New Year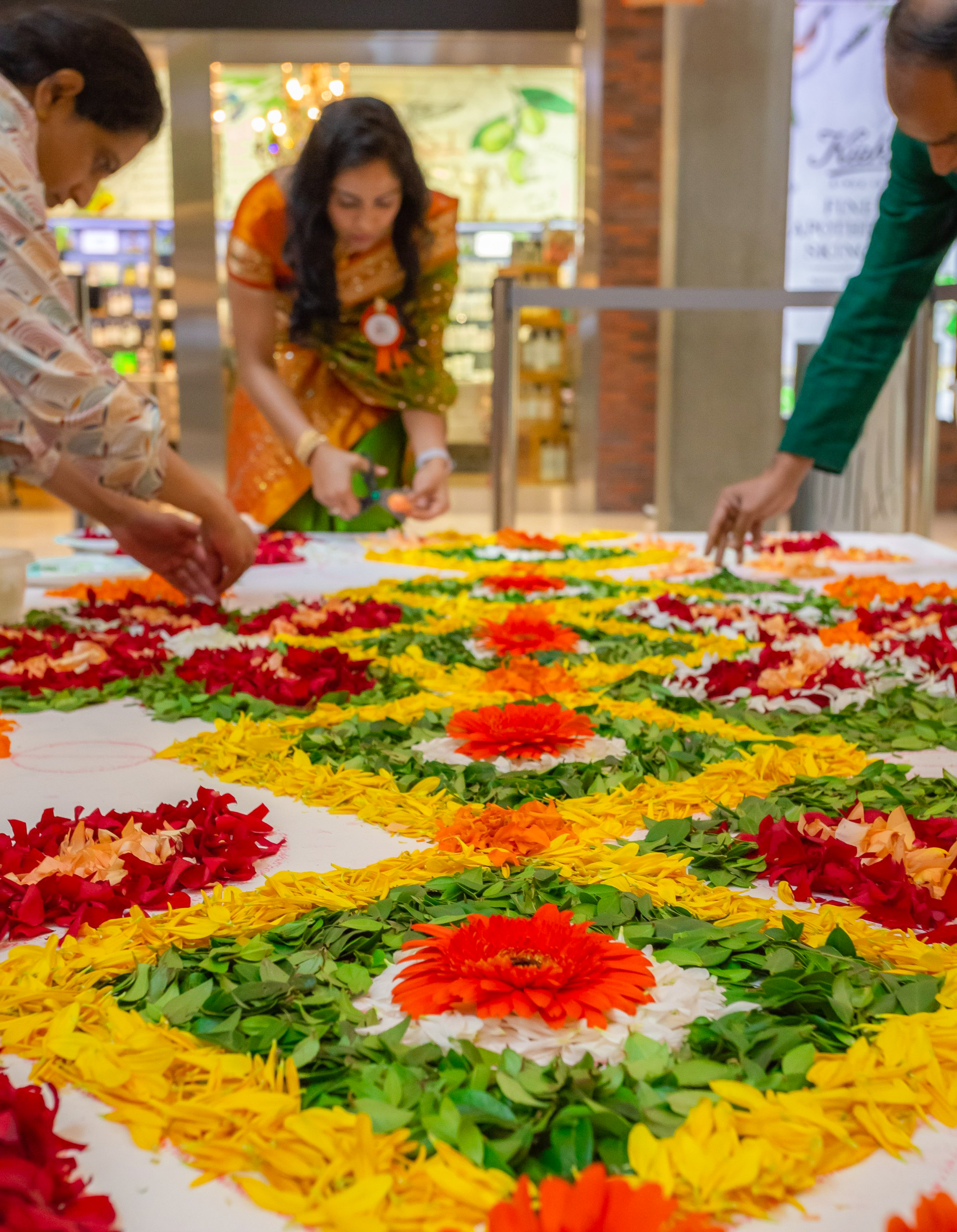 Activities & Displays November 1-14
Rangoli Display
Located on the first level between Gap and GNC & on the first level Nordstrom corridor
See beautiful rangoli made from flower petals and sand on display in Bellevue Square from artists of the Seattle Maharashtra Mandal community.
Sari (Saree) Display
Located on the second level across from Victoria's Secret
A sari is a traditional garment worn in India, Sri Lanka, Pakistan, Bangladesh and Nepal. These beautiful garments are worn during celebrations including Diwali. See a display of saris (sarees) in Bellevue Square presented by the Seattle Maharashtra Mandal community.
Interactive Celebration
Located in Bellevue Square Center Court
Come see our interactive screen in Bellevue Square's Center Court with a beautiful Diwali backdrop and create your own display of light.
IGTV Crafts
Located at Guest Services in Center Court
Stop by Guest Services to pick up a lantern for the kids to create at home. Lanterns and wreaths are some of the many forms of lights and decorations used during Diwali. Tune in anytime on Instagram @bellevuecollection for tutorials on DIY Diwali crafts.
Click on a video below to view a variety of Diwali performances.