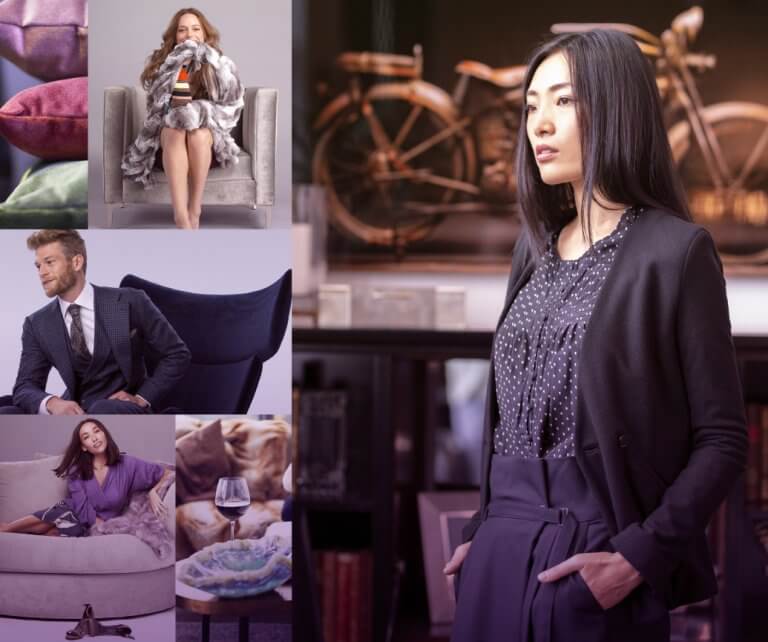 BECOME A BE.REWARDED MEMBER
NEED A HOME REFRESH? Enter for a chance to win a $2500 Bellevue Collection Gift Card to restyle your home when you become a Be. Rewarded Member. Complete the form below and be sure to keep the box checked for "Be Email" (Unique Entries Only). Must be 18 + to participate. Entries will be accepted until 11:59 pm PST on 4/27/20.
Legal Information
The Bellevue Collection is the sole owner of the information collected for the Be. Rewarded program and will not sell, share or rent this information to others outside of The Bellevue Collection. The Bellevue Collection reserves the right, without notice to change the Be. Rewarded membership program.
Rules & Regulations
 KEMPER DEVELOPMENT COMPANY
THE BELLEVUE COLLECTION'S LIVING IN STYLE $2500 GIFT CARD ENTER TO WIN
 OFFICIAL RULES
Important:  Please read these rules before entering the contest ("Contest").
By participating in the Contest, you agree to be bound by these Official Rules and represent that you satisfy all of the Contest eligibility requirements below.
CONTEST VOID WHERE PROHIBITED.
Eligibility. PURCHASE WILL NOT INCREASE ODDS OF WINNING; VOID WHERE PROHIBITED. THIS CONTEST IS OPEN ONLY TO RESIDENTS OF THE STATES OF WASHINGTON, U.S.A. AND BRITISH COLUMBIA, CANADA WHO ARE AGE EIGHTEEN (18) OR OLDER.  IF YOU ARE NOT A RESIDENT OF WASHINGTON OR BRITISH COLUMBIA AND AT LEAST EIGHTEEN (18) YEARS OF AGE, THEN YOU ARE NOT ELIGIBLE TO WIN A PRIZE, AND KEMPER DEVELOPMENT COMPANY (AS AGENT FOR THE OWNERS OF THE BELLEVUE COLLECTION) (COLLECTIVELY, "SPONSOR") RESERVES THE RIGHT NOT TO AWARD PRIZES TO YOU.  To be eligible to win a prize, entries must be completed and received by Sponsor in the format designated below.  Directors, officers and employees of Sponsor and any of their respective affiliate companies, subsidiaries, agents, professional advisors, advertising and promotional agencies, and immediate families of each are not eligible to win any prizes.  All applicable federal, state and local laws and regulations apply.
Disclaimer. Sponsor, all participating sponsors and any of their respective parent companies, subsidiaries, affiliates, directors, officers, professional advisors, employees and agencies will not be responsible for: (a) any late, lost, misrouted, garbled or distorted or damaged transmissions or entries; (b) any Contest disruptions, injuries, losses or damages caused by events beyond the control of Sponsor; or (c) any printing or typographical errors in any materials associated with the Contest.
Contest Period. The Contest starts at 9:30 am (all times Pacific Time) on March 9, 2020 and ends at 11:59 pm PST on April 26, 2020 (the " Contest Period "). All entries must be received during the Contest Period and must meet all other requirements in these Official Rules to be eligible to win a prize. Sponsor's computer is the official time-keeping device for the Contest.
How to Enter. To enter, during the Contest Period, (1) Visit https://bellevuecollection.com/entertowin/ (2) Complete and submit the Enter To Win entry form (providing your full name, e-mail address, zip, month and birth year on the entry form), and agree to the Official Rules. To be a qualified entry you must sign-up to become a Be. Reward Loyalty Member. Upon completion of these steps (your "Submission"), you will receive one entry into the Sweepstakes. Must be 18+ to participate. Entries will be accepted until 11:59pm PST on 4/26/20. Unique entries only, one entry per email account. Entries received from any entrant (using multiple or different applicable accounts) in excess of the stated limit will be void. Limit one entry per person during Contest Period.

  Any attempts to obtain additional entries, including through multiple or duplicate accounts will result in disqualification.  By entering the Contest, you consent to being placed on an e-mail mailing list for promotional and other purposes. However, you may opt-out of receiving promotional e-mails from Sponsor on the Sweepstakes entry form and upon receipt of the first e-mail by following the "unsubscribe" options contained therein.

Selection and Notification of Winners. One (1) winner will be chosen by a random drawing of eligible entries, to be held at Sponsor's Headquarters located at Kemper Development Company, 575 Bellevue Square in Bellevue, Washington on April 29, 2020. The winner will be notified by e-mail by April 30, 2020. To claim a prize, the winners should follow the instructions contained in his or her notification.
Prizes. Five (5) $500 gift cards to The Bellevue Collection. This prize is value at $2500 dollars.
Odds; Taxes, Etc. Odds of winning a prize depend on the number and quality of eligible entries received. ALL FEDERAL, STATE AND LOCAL TAXES ASSOCIATED WITH THE RECEIPT OR USE OF ANY PRIZES ARE THE SOLE RESPONSIBILITY OF THE WINNER.  All prizes will be awarded.  If a prize is returned as undeliverable or otherwise not claimed within fifteen (15) days after delivery of notification, the prize will be forfeited and awarded to the next random drawing of eligible entries.  Prizes are not transferable.  No substitutions or exchanges (including for cash) of any prizes will be permitted, except that Sponsor reserves the right to substitute a prize of comparable or greater value for any prize.  Any and all prizes are awarded "AS IS" and WITHOUT WARRANTY OF ANY KIND, express or implied (including, without limitation, any implied warranty of merchantability or fitness for a particular purpose).
License to Submissions. By entering the Contest and submitting your Submission, you hereby grant to Sponsor a perpetual, irrevocable, royalty-free, worldwide, nonexclusive license, with a right to sublicense, to publish, reproduce, copy, display, perform, communicate to the public, host, stream, distribute, adapt, edit, modify, enhance, translate, create derivative works based upon, and otherwise use your Submission, or any portion thereof, in connection with the Contest and for any other purposes. Sponsor will have no obligation to use or retain any Submission that you submit or to return any such Submission to you.  You agree that it is your sole responsibility to obtain all permissions and releases necessary for the grant of the rights contained in this paragraph.  You also agree to take, at Sponsor's expense, any further action (including, without limitation, execution of affidavits, licenses, and other documents) reasonably requested by Sponsor to effect, perfect, or confirm Sponsor's rights set forth above in this paragraph and elsewhere in these Official Rules.  You will not be entitled to compensation for any use by Sponsor, or its agents, licensees or assignees, of your Submission.
General Release. By entering the Contest, you release Sponsor, participating sponsors and any of their respective parent companies, subsidiaries, affiliates, directors, officers, employees and agencies (collectively, the "Released Parties") from any liability whatsoever, and waive any and all causes of action, related to any claims, costs, injuries, losses, or damages of any kind arising out of or in connection with the Contest or delivery, misdelivery, acceptance, possession, use of or inability to use any prize (including, without limitation, claims, costs, injuries, losses and damages related to personal injuries, death, damage to or destruction of property, rights of publicity or privacy, defamation or portrayal in a false light, whether intentional or unintentional), whether under a theory of contract, tort (including negligence), warranty or other theory.
LIMITATION OF LIABILITY. THE RELEASED PARTIES SHALL HAVE NO LIABILITY FOR ANY LOST PROFITS OR OTHER CONSEQUENTIAL, SPECIAL, PUNITIVE, INDIRECT, OR INCIDENTAL DAMAGES, ARISING FROM OR RELATED TO YOUR PARTICIPATION IN THE CONTEST OR USE OR INABILITY TO USE ANY EQUIPMENT PROVIDED FOR USE IN THE CONTEST OR ANY PRIZE, EVEN IF A RELEASED PARTY HAS BEEN ADVISED OF THE POSSIBILITY OF SUCH DAMAGES. IN NO EVENT SHALL THE AGGREGATE LIABILITY OF THE RELEASED PARTIES ARISING OUT OF OR RELATING TO YOUR PARTICIPATION IN THE CONTEST OR USE OF OR INABILITY TO USE ANY EQUIPMENT PROVIDED FOR USE IN THE CONTEST OR ANY PRIZE EXCEED THE GREATER OF ONE HUNDRED DOLLARS ($100).  THE FOREGOING DISCLAIMER OF CERTAIN DAMAGES AND LIMITATION OF LIABILITY WILL APPLY TO THE MAXIMUM EXTENT PERMITTED BY APPLICABLE LAW.  THE LAWS OF SOME STATES OR JURISDICTIONS DO NOT ALLOW THE EXCLUSION OR LIMITATION OF CERTAIN DAMAGES, SO SOME OR ALL OF THE EXCLUSIONS AND LIMITATIONS SET FORTH ABOVE MAY NOT APPLY TO YOU.  NOTWITHSTANDING ANYTHING TO THE CONTRARY IN THESE TERMS, NOTHING IN THESE TERMS EXCLUDES OR LIMITS THE RELEASED PARTIES' LIABILITY FOR DEATH OR PERSONAL INJURY CAUSED BY ANY OF THE RELEASED PARTIES' NEGLIGENCE OR FOR FRAUD.
Use of Winner's Name, Likeness, etc. Except where prohibited by law, entry into the Contest constitutes permission to use winners' name, likeness (visual, aural, or otherwise), persona, hometown and/or prize information, without limitation, for promotional purposes without further permission or compensation in all media now known or later devised (including without limitation in the photo throughout the universe in perpetuity for all purposes Sponsor deems appropriate—including, without limitation, for advertising, marketing, and promotional purposes. As a condition of being awarded any prize, except where prohibited by law, winners may (in Sponsor's sole discretion) be required to execute a written consent confirming Sponsor's right to the use the winners' name,  likeness (visual, aural, or otherwise) and/or prize information, without limitation, for promotional purposes without further permission or compensation.
Privacy. Please refer to Sponsor's Privacy Policy at http://bellevuecollection.com/privacy-policy/ for information about how Sponsor collects, uses and discloses your information.
Affidavit & Release. As a condition of being awarded any prize, winners may be required to execute and deliver to Sponsor a signed affidavit of eligibility and acceptance of these Official Rules and release of liability, and any other legal, regulatory or tax-related documents required by Sponsor in its sole discretion.
Winners List; Rules Request. For a copy of the winners list, send a stamped, self-addressed, business-size envelope after April 30, 2020 and before April 30, 2021 to Sponsor at the address listed below, Attn: The Bellevue Collection's Living In Style Enter To Win 2020.  To obtain a copy of these rules, send a stamped, self-addressed business-size envelope to Sponsor at the address listed below, Attn: The Bellevue Collection's Living In Style Enter To Win 2020 Rules Request.
Copyright Notice. The Contest and all accompanying materials are Copyright © 2020 by Kemper Development Company.  All rights reserved.
Miscellaneous. The Contest and these Official Rules will be governed, construed and interpreted under the laws of the State of Washington. Entrants agree to be bound by these Official Rules and by the decisions of Sponsor, which are final and binding in all respects.  Sponsor reserves the right to change these Official Rules at any time, in its sole discretion, and to suspend or cancel the Contest or any entrant's participation in the Contest should viruses, bugs, unauthorized human intervention or other causes beyond Sponsor's control affect the administration, security or proper play of the Contest or Sponsor otherwise becomes (as determined in its sole discretion) incapable of running the Contest as planned.  Entrants who violate these Official Rules; tamper with the operation of the Contest; violate any law, rule or regulation in connection with participation in the Contest; or engage in any conduct that is detrimental or unfair to Sponsor, the Contest or any other entrant (in each case as determined in Sponsor's sole discretion), are subject to disqualification from entry into the Contest.  Sponsor reserves the right to lock out persons whose eligibility is in question or who have been disqualified or are otherwise ineligible to enter the Contest.  If you have any questions about these Official Rules or the Contest, please e-mail them to info@kemperdc.com or send written questions to the address listed below, Attn: The Bellevue Collection's Living In Style Enter To Win 2020 Questions.
Sponsor. The sponsor of the Contest is Kemper Development Company (as agent for the owners of The Bellevue Collection) located at 575 Bellevue Square, Bellevue, WA 98004.