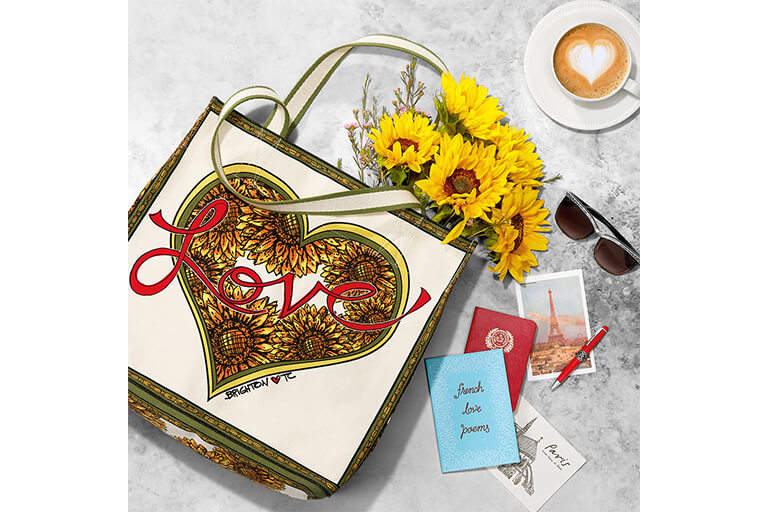 Brighton Collectibles A WONDERFUL gift for you!
Brighton Collectibles
Fashion
Shopping
Designer Tom Clancy's limited edition "SOMETHING WONDERFUL SUNFLOWER TOTE" was inspired by Provence, in the South of France, where seas of sunflowers follow the sun's rays, sun up to sun down. This tote evokes a joyful, happy vibe, with a splash of vivid color for spring through summer.
It's our gift* to you when you spend $125 or more in store. (a $125 retail value). See store for more details.
Crafted of sturdy cotton canvas; 14.5"W x 15.5"H x 8" deep.
Hurry, while supplies last.
#mybrightonstyle
*Limit one per customer, while supplies last. Purchase total includes full-priced merchandise only. Gift Cards and sales tax not included. Cannot be combined with other offers. If you decide to return one or more items purchased as part of a gift with purchase offer, you must also return the promotional item. At participating retailers only. Offer ends February 14, 2020.
20 Jan - 12 Feb 2020