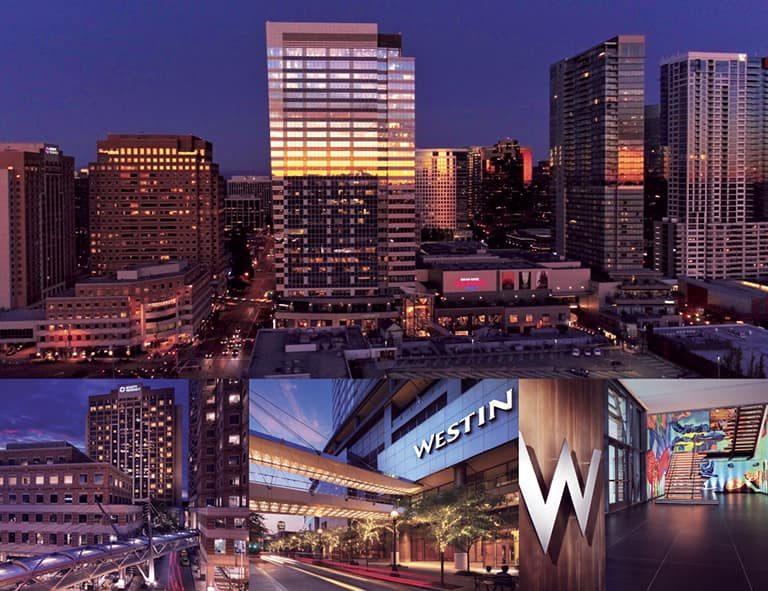 Temporary Closure
Effective March 17, 2020 at 6:00 pm.
Our hearts go out to those who have been affected by this unprecedented event, and we want to extend our deepest appreciation for those who are on the front line working to contain COVID-19 not only in our community, but throughout the world.
This is an uncertain time for us all, but there's one thing we know – putting you, our guests, along with our tenants, their employees and our team members first remains our top priority during this ever-changing situation.
As such, after carefully reviewing the CDC, WHO, Governor and King County Public Health guidelines and to protect the safety of our community, we have decided to close the retail shops at The Bellevue Collection, including Bellevue Square, Lincoln Square North and South, and Bellevue Place, beginning Tuesday, March 17 at 6 p.m.
During this time, as required by the Governor, our restaurants are temporarily closed for in-restaurant dining, and select locations will offer delivery and take-out options to serve our community. We will continue to closely monitor this ongoing situation and follow recommended guidelines to determine when we will reopen, ensuring our guests and colleagues return to a healthy and safe environment.
Learn more about our Dining District's Do Good with Delivery program where your delivery and take out meals helps to feed children and their families in our area. For a full list of restaurants offering to-go options, click here.
Throughout our nearly 75-year history, a commitment to our community has guided us through trying times and we are extremely grateful for your continued support. Once we get through this uncharted territory, we look forward to spending many more years with you in a healthy and safe environment.
We will continue to provide you with the latest updates on this page as we have them.
– Kemper Development Company and The Bellevue Collection Team
To find out more about COVID-19 and how The Bellevue Collection is putting the safety and well-being of our guests and team members first, click here.