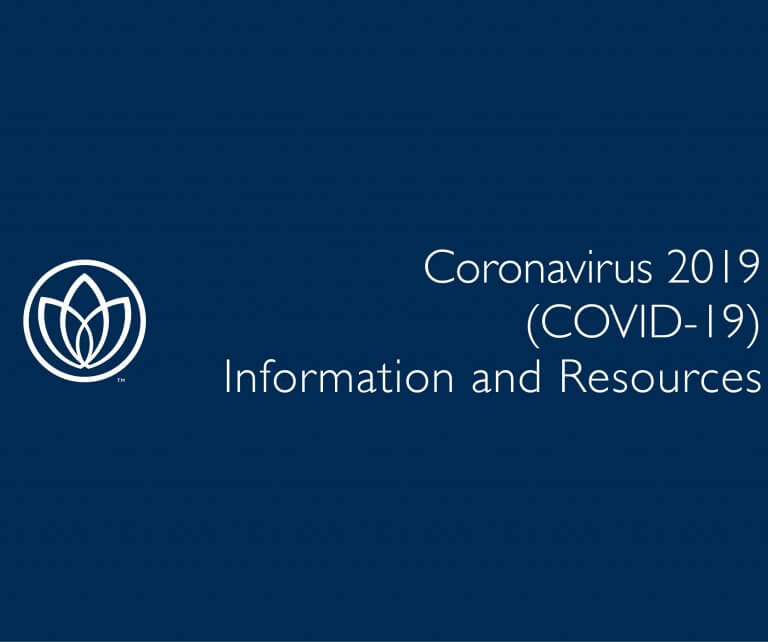 Coronavirus Disease 2019 (COVID-19) Information and Resources
Last Updated for March 17, 2020
Our hearts go out to those who have been affected by this unprecedented event, and we want to extend our deepest appreciation for those who are on the front line working to contain COVID-19 not only in our community, but throughout the world.
This is an uncertain time for us all, but there's one thing we know – putting you, our guests, along with our tenants, their employees and our team members first remains our top priority during this ever-changing situation.
As such, after carefully reviewing the CDC, WHO, Governor and King County Public Health guidelines and to protect the safety of our community, we decided to close the retail shops at The Bellevue Collection, including Bellevue Square, Lincoln Square North and South, and Bellevue Place, beginning Tuesday, March 17 at 6 p.m.
During this time, as required by the Governor, our restaurants are temporarily closed for in-restaurant dining, and select locations will offer delivery and take-out options to serve our community. For a full list of restaurants offering to-go options, click here.
We will continue to closely monitor this ongoing situation and follow recommended guidelines to determine when we will reopen, ensuring our guests and colleagues return to a healthy and safe environment.
Throughout our nearly 75-year history, a commitment to our community has guided us through trying times and we are extremely grateful for your continued support. Once we get through this uncharted territory, we look forward to spending many more years with you in a healthy and safe environment.
We will continue to provide you with the latest updates on this page as we have them.
– Kemper Development Company and The Bellevue Collection Team
Last Updated: March 16, 2020
As you may know, additional cases of the novel Coronavirus Disease 2019 (COVID-19) were confirmed in the Puget Sound area, including a number of related deaths. Our hearts go out to those affected during this difficult time.
At The Bellevue Collection, the safety and wellbeing of our guests and team members is our number one concern during this fast-evolving situation. We are closely monitoring the Centers for Disease Control (CDC), World Health Organization (WHO) and King County Health Department's statements regarding COVID-19 cases and diligently following guidelines from these agencies. Extensive procedures are already in place, and we are taking the following proactive measures at this time:
Placing more hand sanitizer stations throughout The Bellevue Collection
Implementing increased cleaning protocol and frequency of disinfecting including but not limited to common areas and surfaces such as tables, floors, escalator and staircase handrails, elevator buttons, doors, bathrooms with hospital-grade cleaning agents and deep cleaning each night with sanitizing equipment
Encouraging tenants to follow CDC and local health department protocols
Instructing employees and colleagues to stay home if they or someone they live with is sick or experiencing flu-like symptoms
Cancelling events to follow guidance about limiting attendance at larger gatherings
Restaurants, gyms, theaters, and entertainment venues will be closed until further notice
Modifying hours; click here to learn more
Placing more hand sanitizer stations and disinfectant wipes throughout The Bellevue Collection for guest use
Implementing increased cleaning protocols, including, but not limited to: disinfecting common areas and surfaces during the day such as registration counters, floors, escalator and staircase hand rails, elevators, doors, bathrooms, information stands etc.
Encouraging tenants to frequently clean and disinfect their locations
As recommended by the CDC, cautionary steps you can take to prevent the spread include the following:
Regularly wash your hands, and if soap and water are not available, use a 60-95% alcohol-based hand sanitizer
Take everyday preventive actions to help stop the spread of germs, such as avoid touching eyes and mouth, if possible
Follow good respiratory hygiene, covering your mouth and nose when coughing or sneezing
Avoid contact with people who are sick and stay home when you are sick
Stockpile three days' worth of food and water as you would for any potential disaster
Seek medical care if you are experiencing flu-like symptoms
Consult your healthcare provider if you have health conditions that put you at increased risk
Avoid travel to any country to which the CDC has applied a Level 3 Travel Advisory
Self-quarantine upon return if you find the Advisory Level changed once you arrived in that country
Prepare to be away from school/work if restrictions are put in place once you've left the United States and have difficulty returning as expected
This is a rapidly evolving situation, and we will continue to follow the guidance of the CDC, WHO and local health departments in our response to COVID -19. We will continue to provide updates on this page as we have them.
For more information on Coronavirus Disease 2019 (COVID-19) click here.