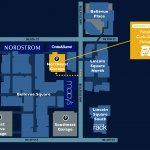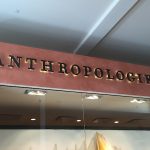 Location
View Full Map
Anthropologie
location

Bellevue Square First Floor VIEW ON MAP
Curb-side
Yellow Pickup Lot
Curb-side Available
Call store at 425-453-9881 to place order.
Curb-side Pickup Location
Yellow Lot (North East Garage)
Once you arrive in parking lot be sure to call Anthropologie. Please be sure to identify your parking stall number to staff so they can easily locate your car.
Twenty years after being founded in Wayne, Pennsylvania, Anthropologie remains a destination for women wanting a curated mix of clothing, accessories, gifts and home decor that reflects their personal style and fuels their lives' passions, from fashion to art to entertaining.
Hours
Mon-Sun
11:00 am - 5:00 pm
Location
Bellevue Square First Floor
Parking
Bellevue Square North East Parking Garage
Location
Bellevue Square First Floor
Parking
Bellevue Square North East Parking Garage