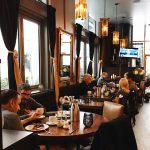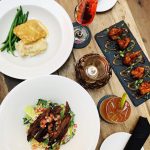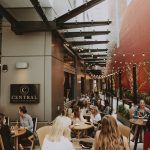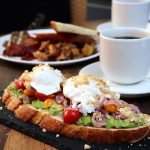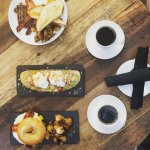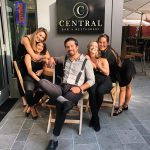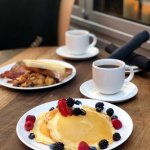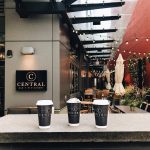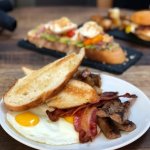 Location
View Full Map
Central Bar + Restaurant
location

Lincoln Square First Floor VIEW ON MAP
$$
American
Casual
Trendy
Located on NE 6th Street between the W Hotel and Westin Hotel, Central Bar + Restaurant is a casual but luxurious restaurant with a lively bar at the center of it. Central's vision, energy, and style completely focuses on the atmosphere and the people, with an attentiveness to prime service and stellar cuisine. In addition, the central location and venue design make for an outstanding space for corporate events, private parties, and celebrations.
Large Parties and Events | For large party reservations, please contact Cody Brazen at Cody@Centralbar.com.
When it comes to their guests, their goal is to exceed expectations and transform dining experiences into memorable moments. That is why the vision for Central has always been to be a social gathering spot and something uniquely Bellevue.
At Central, their menu honors the Pacific Northwest and their food is fresh, prepared in house, and a perfect compliment to our welcoming atmosphere.  As for the drinks, the bartenders pride themselves in making cocktails the way they were intended; just quality spirits, no bs.
Happy Hour
Daily Happy Hour
Join us at Central for our daily happy hour from 3 - 6 pm! $2 off all Signature and Iconic Cocktails | $2 off all Wines by the glass | $1 off all Draft and Bottled Beer | $8 Well Drinks. Daily, 3 - 6 pm.
Specials
Join us at Central for Easter Brunch!
4/21, 9 am - 3 pm.
_____________________________________________________
$5 Mimosas at Breakfast
Mimosas, because sometimes coffee doesn't cut it. Join us Monday - Friday for breakfast at Central and take advantage of $5 mimosas!
Breakfast is served Monday - Friday from 8 - 10:30 am.
_____________________________________________________
Top Shelf Tuesday
Ever wanted to try a top shelf spirit but didn't want to spend the money? Well you're in luck, on Tuesday's starting at 3 PM Central will pick a spirit to feature for Top Shelf Tuesday and it will be half off. The promotion is valid when served neat or on the rocks.
Tuesdays, beginning at 7 pm.
_____________________________________________________
45-Minute Lunch
Please inform host of your 45-minute lunch.
Hours
Mon-Tue
8:00 am - 10:00 pm
Wed-Thu
8:00 am - 12:00 am
Fri
8:00 am - 2:00 am
Sat
9:00 am - 2:00 am
Sun
9:00 am - 10:00 pm
Happy Hours
Mon-Sun
3:00 pm - 6:00 pm
Location
Lincoln Square First Floor
Parking
Lincoln Square North Parking Garage
Location
Lincoln Square First Floor
Parking
Lincoln Square North Parking Garage