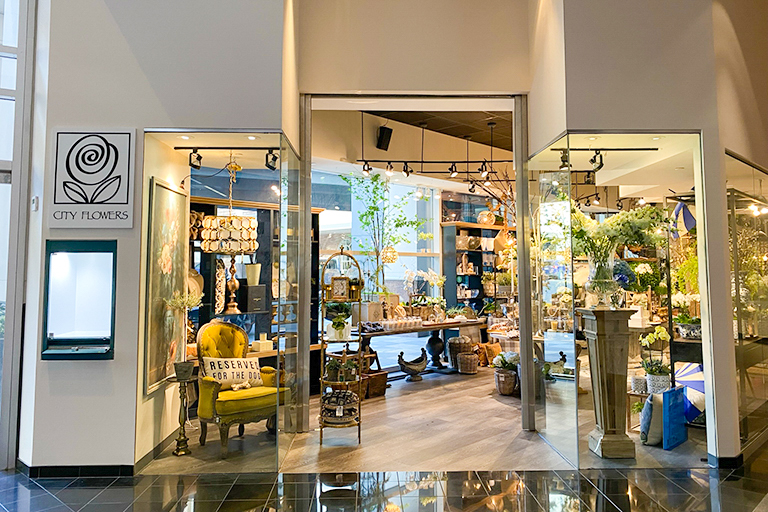 Location
View Full Map
City Flowers
location

Bellevue Place 1st Floor VIEW ON MAP
In-store shopping & Curbside pickup
Armloads of flowers arrive daily, filling the lobby of Bellevue Place with color and fragrance. Hand-picked by City Flowers owner John, the selection moves quickly, replaced with more of the freshest and finest. State your colors, price or flowers of choice, and he will design a stunning arrangement and have it delivered, always to your satisfaction. From French country or English garden bouquets to exotic blooms, the shop serves a discriminating palette. City Flowers also offers vases, decor and other accouterments, perfect for gifting. We invite you to stop and smell the roses at City Flowers, just a sense of the beauty Bellevue Place can bring into your life.
Curb-side Available
Call the store at 425-454-0882 to place an order.
Curb-side Pickup Location
Hyatt Regency Valet
Once you arrive, be sure to call City Flowers to let them know you have arrived.
Hours
Mon-Fri
7:00 am - 8:00 pm
Sat
8:00 am - 8:00 pm
Sun
12:00 pm - 5:00 pm
Location
Bellevue Place 1st Floor
Parking
Bellevue Place Parking Garage
Location
Bellevue Place 1st Floor
Parking
Bellevue Place Parking Garage