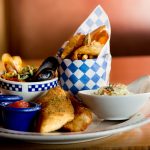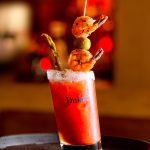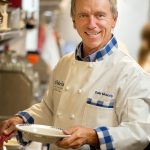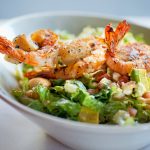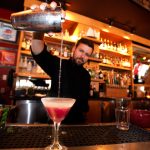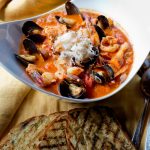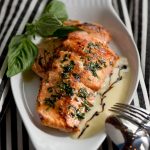 Location
View Full Map
Duke's Seafood & Chowder
location

Lincoln Square Second Floor VIEW ON MAP
$$
Seafood
Casual
If you are looking for the best seafood restaurant in Bellevue, you found it! Duke's Seafood & Chowder proudly serves, Award Winning Clam Chowder, Wild Alaskan Salmon and delicious Cheeseburgers. With a Happy Hour two times a day, every day, you can't beat Duke's Seafood & Chowder.
Specials
Celebrate 12 Days of Valentine's at Duke's; One Day is Just Not Enough
Dinner and wine specials available from Feb. 7th – 18th. Recognizing the challenge and pressure typically associated with getting a reservation on Feb. 14th, Duke Moscrip, founder of Duke's Seafood & Chowder, created the 12-day menu to allow everyone a chance to celebrate and, according to Moscrip, have no excuse not to.
Fueling love's flames (as Executive Chef Bill Ranniger flames a dish), start your dining experience with Love Me Forever Steamer Clams or Fill Me With Love Seafood Nosh Bite. Move on to a host of entrees crafted for the season of love. Featured wines are from Browne Family Vineyards and include the Sauvignon Blanc, Rose, Chardonnay, and Cabernet Sauvignon. "Valentine's Day renews our relationships with the people most important to us, reminding us of what really matters," says Moscrip. "By celebrating for 12 days, we want to spread that warmth beyond just one day a year."
2/14
_____________________________________________
CURE FOR THE MONDAY BLUES – HALF OFF BOTTLED WINE, EVERY MONDAY
Join us for 1/2 off every bottle, every Monday at Duke's Seafood & Chowder. Sorry, does not apply to Leonetti wines – but it does to all others!
45-Minute Lunch
Please ask service team for recommendations to accommodate for quicker cook time items. Group size, split-checks/payments and items ordered may effect time.
Hours
Mon-Thu
11:00 am - 11:00 pm
Fri-Sat
11:00 am - 12:00 am
Sun
11:00 am - 11:00 pm
Happy Hours
Mon
3:00 pm - 6:00 pm
Mon
9:00 pm - 11:00 pm
Tue
3:00 pm - 6:00 pm
Tue
9:00 pm - 11:00 pm
Wed
3:00 pm - 6:00 pm
Wed
9:00 pm - 11:00 pm
Thu
3:00 pm - 6:00 pm
Thu
9:00 pm - 11:00 pm
Fri
3:00 pm - 6:00 pm
Fri
9:00 pm - 12:00 am
Sat
3:00 pm - 6:00 pm
Sat
9:00 pm - 12:00 am
Sun
3:00 pm - 6:00 pm
Sun
9:00 pm - 11:00 pm
Location
Lincoln Square Second Floor
Parking
Lincoln Square North Parking Garage
Location
Lincoln Square Second Floor
Parking
Lincoln Square North Parking Garage