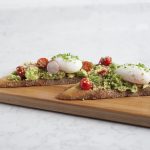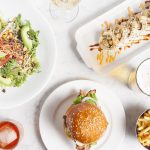 Location
View Full Map
Earls Kitchen + Bar
location

Lincoln Square First Floor VIEW ON MAP
$$
American
Casual
Earls is about people. A fun, relaxing atmosphere is what our casual dining is all about. We believe the details make the difference. We'd rather travel the world discovering new tastes and textures than just reading about them in books. It's that personal touch that makes the casual dining difference. And we know you're worth it.
Happy Hour
Happy Hour from 3-6PM every day
Late Night Happy Hour from 9-Close every day
Brunch Happy Hour from 11AM-Noon on Saturday and Sunday
Specials
New & Notable Dessert: Gingerbread Cake!
'TIS THE SEASON! Our seasonal favorite gingerbread cake is topped with roasted apples, drizzled in salted caramel sauce and served with a scoop vanilla ice cream.
Through the Holidays.
45-Minute Lunch
Please ask host for Earls 45-Minute Power Lunch Menu. Entire table must order to validate guarantee.
Hours
Mon
11:30 am - 11:59 pm
Tue
11:10 am - 12:59 am
Wed-Thu
11:30 am - 12:59 am
Fri
11:30 am - 1:59 am
Sat
11:00 am - 1:59 pm
Sun
11:00 am - 11:59 pm
Happy Hours
Mon
3:00 pm - 6:00 pm
Mon
9:00 pm - 11:59 pm
Tue
3:00 pm - 6:00 pm
Tue
9:00 pm - 12:59 am
Wed
3:00 pm - 6:00 pm
Wed
9:00 pm - 12:59 am
Thu
3:00 pm - 6:00 pm
Thu
9:00 pm - 12:59 am
Fri
3:00 pm - 6:00 pm
Fri
9:00 pm - 1:59 am
Sat
3:00 pm - 6:00 pm
Sat
11:00 am - 12:00 pm
Sat
9:00 pm - 1:59 am
Sun
3:00 pm - 6:00 pm
Sun
11:00 am - 12:00 pm
Sun
9:00 pm - 11:59 pm
Location
Lincoln Square First Floor
Parking
Lincoln Square North Parking Garage
Location
Lincoln Square First Floor
Parking
Lincoln Square North Parking Garage