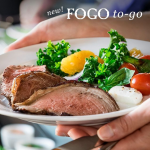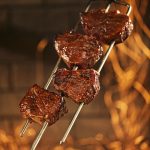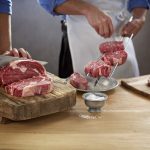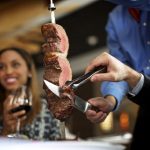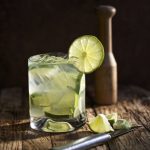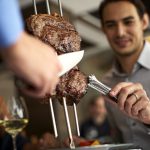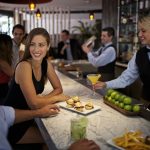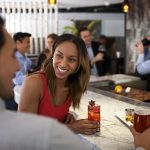 Location
View Full Map
Fogo de Chão
location

Lincoln Square First Floor VIEW ON MAP
Dine-in, Delivery & Takeout
$$$
Steakhouse
Classy
Trendy
Call 425-450-4004 to place take out order or online here.
Internationally renowned Southern Brazilian steakhouse, Fogo de Chão, features a vibrant dining room, lively bar area and an open kitchen showcasing the centuries-old Southern Brazilian grilling technique of churrasco. Fogo de Chão honors the Brazilian gaucho traditions of churrasco, the art of roasting meats over an open fire, and espeto corrido, or "continuous service."
Happy Hour
Join us for Weekday Happy Hour at Bar Fogo, featuring $4 Brazilian Bites & Beers, $6 South American Wines and $8 Brazilian-Inspired Cocktails.
Hours
Mon
11:30 am - 2:00 pm
Mon
4:30 pm - 9:30 pm
Tue
11:30 am - 2:00 pm
Tue
4:30 pm - 9:30 pm
Wed
11:30 am - 2:00 pm
Wed
4:30 pm - 9:30 pm
Thu
11:30 am - 2:00 pm
Thu
4:30 pm - 9:30 pm
Fri
11:30 am - 2:00 pm
Fri
4:30 pm - 9:30 pm
Sat
11:00 am - 10:00 pm
Sun
11:30 am - 9:30 pm
Location
Lincoln Square First Floor
Parking
Lincoln Square North Parking Garage
Location
Lincoln Square First Floor
Parking
Lincoln Square North Parking Garage