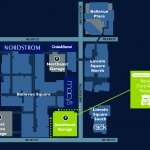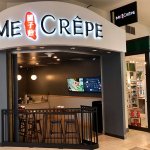 Location
View Full Map
Me + Crepe
location

Bellevue Square Second Floor VIEW ON MAP
Mask Required, Quick Serve available, Takeout & Delivery 
$
Chinese
Casual
Curb-side pickup - Green Lot (South East Garage)
Once you arrive in parking lot be sure to call Me+Crepe at 425-454-2479. Please be sure to identify your parking stall number to staff so they can easily locate your car.
Your Go-to Place for Authentic "Jian Bing's" A Jian Bing ("煎餅") Is One Of China's Most Popular Street Foods - Also Known As A Chinese Crepe. This Snack Has Been Around For Over 2000 Years, And We Created Me + Crepe To Bring This Authentic Snack To North America!
Location
Bellevue Square Second Floor
Parking
Bellevue Square South East Parking Garage
Location
Bellevue Square Second Floor
Parking
Bellevue Square South East Parking Garage