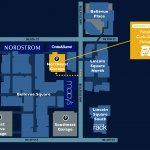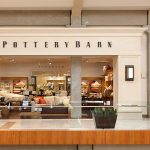 Location
View Full Map
Pottery Barn
location

Bellevue Square Second Floor VIEW ON MAP
Mask Required, In-store shopping, Buy online pickup in-store & Curbside pickup
Curb-side Available
Contact the store at 425-451-0097 prior to pickup for instructions
Curb-side Pickup Location
Yellow Lot (North East Garage)
Once you arrive in parking lot be sure to call Pottery Barn. Please be sure to identify your parking stall number to staff so they can easily locate your car.
Our in—house designers draw their inspiration from time—honored models in America and around the world to create unique collections at an excellent value.
Hours
In-store Shopping

Mon-Sat: 11:00am-7:00pm
Sun: 11:00am-6:00pm

Curbside Pickup

Mon-Sat: 11:00am-6:00pm
Sun: 11:00am-5:00pm
Location
Bellevue Square Second Floor
Parking
Bellevue Square North East Parking Garage
Location
Bellevue Square Second Floor
Parking
Bellevue Square North East Parking Garage