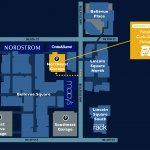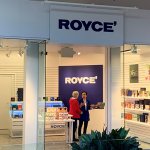 Location
View Full Map
ROYCE'
location

Bellevue Square Second Floor VIEW ON MAP
Curb-side
Yellow Pickup Lot
Curb-side Available
Call store at 425-223-5746 to order for curb-side pickup or order online here.
Curb-side Pickup Location
Yellow Lot (North East Garage)
Once you arrive in parking lot be sure to call ROYCE. Please be sure to identify your parking stall number to staff so they can easily locate your car.
ROYCE - How Japan does chocolate. Precisely crafted using only the highest quality ingredients, Royce has been making exquisite, world-class confections in Hokkaido, Japan. Best known for its cool climate and rich natural resources, making it an ideal place for producing chocolates of excellent quality.
Hours
Mon-Sun
11:00 am - 6:00 pm
Location
Bellevue Square Second Floor
Parking
Bellevue Square North East Parking Garage
Location
Bellevue Square Second Floor
Parking
Bellevue Square North East Parking Garage