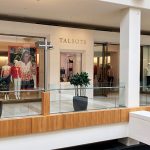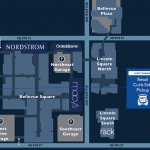 Location
View Full Map
Talbots
location

Bellevue Square Second Floor VIEW ON MAP
In-store shopping, Buy online pickup in-store & Curbside pickup
Curb-side Available
Call store at 425-455-0841 to place order.
Curb-side Pickup Location
Blue Lot (West Garage)
Once you arrive in parking lot be sure to call Talbots at 425-455-0841 Option 4. Please be sure to identify your parking stall number to staff so they can easily locate your car.
Talbots is a multichannel retailer that combines a passion for the classics with a love of the unexpected. We think of it as tradition + imagination; the result is timeless, modern pieces for every woman.
Hours
Curbside Pickup

Mon-Sat: 10:00am-5:00ap
Sun: 12:00pm-5:00pm
Location
Bellevue Square Second Floor
Parking
Bellevue Square South East Parking Garage
Location
Bellevue Square Second Floor
Parking
Bellevue Square South East Parking Garage