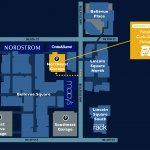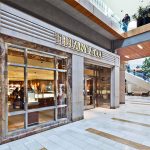 Location
View Full Map
Tiffany & Co.
location

Bellevue Square First Floor VIEW ON MAP
Curb-side
Yellow Pickup Lot
Curb-side Available
Clients are to call the store at 425-451-8844 and we will process a phone transaction only. Clients will need to call us when they arrive at the mall with a description of their vehicle. We will schedule deliveries at the top of the hour and at half past the hour only. We will not be offering any cleanings or repairs of COM merchandise.
Curb-side Pickup Location
Yellow Lot (North East Garage)
Once you arrive in parking lot be sure to call Tiffany & Co. Please be sure to identify your parking stall number to staff so they can easily locate your car.
Tiffany & Co. is America's house of design and one of the world's premier jewelers. Since 1837, timeless Tiffany creations have enchanted men and women everywhere. Tiffany jewelry, silver and watch designs have captured the world's passion. Tiffany & Co. crystal, china and fragrances are original masterpieces. For generations, families have chosen Tiffany wedding and gift registry services.
Hours
Mon-Sun
11:00 am - 4:00 pm
Location
Bellevue Square First Floor
Parking
Bellevue Square North East Parking Garage
Location
Bellevue Square First Floor
Parking
Bellevue Square North East Parking Garage