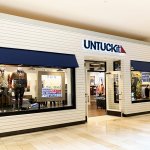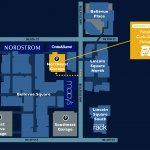 Location
View Full Map
UNTUCKit
location

Bellevue Square 1st Floor VIEW ON MAP
In-store shopping & Curb-side pickup available
We started UNTUCKit because we couldn't find shirts that looked good untucked. It's a tough style to get right. That's why we created the perfect untucked shirt. It hits at that just-right length, fits all shapes and sizes, and helps you look sharp - even at your most casual.
Curb-side Available
For Curbside Pick Up: Shop Our Bellevue Location @ UNTUCKit.com
Curb-side Pickup Location
Yellow Lot (North East Garage)
Once you arrive in the parking lot be sure to call UNTUCKit at 425-748-7708. Please identify your parking stall number and make/model of your vehicle to staff so they can easily locate your car.
Location
Bellevue Square 1st Floor
Parking
Bellevue Square North East Parking Garage
Location
Bellevue Square 1st Floor
Parking
Bellevue Square North East Parking Garage