Holiday Soirée Cocktails
November 20, 2018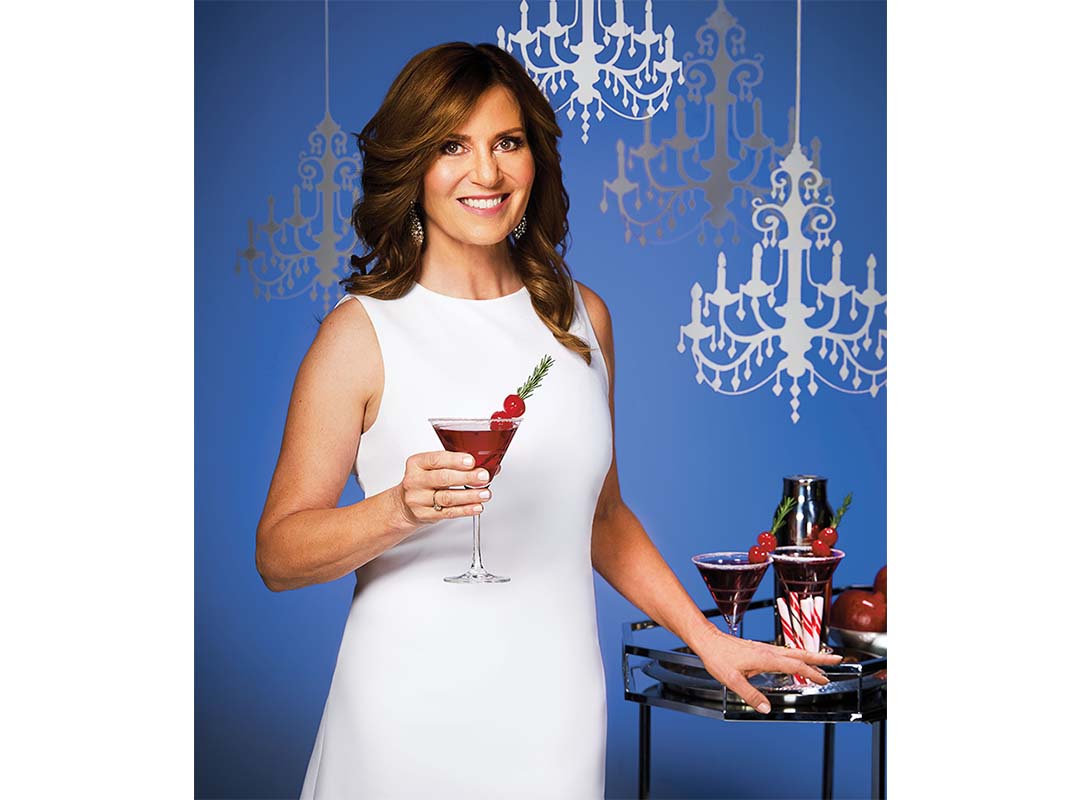 Hot & Cold Cocktail Recipes from Monica Hart
We partnered with lifestyle expert, Monica Hart, of La Famiglia Design to create three holiday soirée cocktails that will crowd please at your next party. Read on for recipes that are cozy and warm or one that has just four ingredients (including the basil garnish)! You can also find Monica's recipes in our holiday Gift Guide and great gifting ideas that you can find all at The Bellevue Collection.
Santa Baby
Best served in a martini glass like the one pictured above. Monica garnishes this drink with a sprig of rosemary skewered into a couple of cherries.
To make one cocktail, prepare a martini glass by dipping its rim in freshly squeezed lemon juice then rolling the rim in granulated sugar. Chill the prepared glass.
In a cocktail shaker, mix:
Ice
1.5 oz vanilla vodka
1/2 oz lemon juice
3 oz pomegranate juice
1 oz rosemary simple syrup
Shake well and pour into a chilled martini glass. Garnish with a plump cherry on a skewer of fresh rosemary.
Rosemary Simple Syrup:
Add 1 cup sugar to 1 cup water to a stove top pan. Add a sprig of fresh rosemary. Simmer and stir until the sugar is dissolved. Cool, strain, and chill.
Crafthouse by Fortessa Martini Glasses from Williams-Sonoma
Hot Buttered Rum
Makes four cocktails
Place an ounce of hot buttered rum batter (recipe to right) in a mug and add 4 ounces of hot water. Add a splash of apple cider and white rum. Stir until combined, and finish the cocktail with a dollop of caramel ice cream and a garnish of orange peel wrapped around a cinnamon stick, plus a piece of star anise.
Batter Recipe:
1/2 cup unsalted butter, room temperature
Zest of half an orange
3/4 cup brown sugar
1/4 cup honey
1/2 tsp cinnamon
1/4 tsp chili powder
1 tsp pure vanilla bean paste
Pinch of sea salt
1/8 tsp nutmeg
1/8 tsp cloves
1/8 allspice
Villeroy & Boch Double Wall Artesano Mug from Macy's Home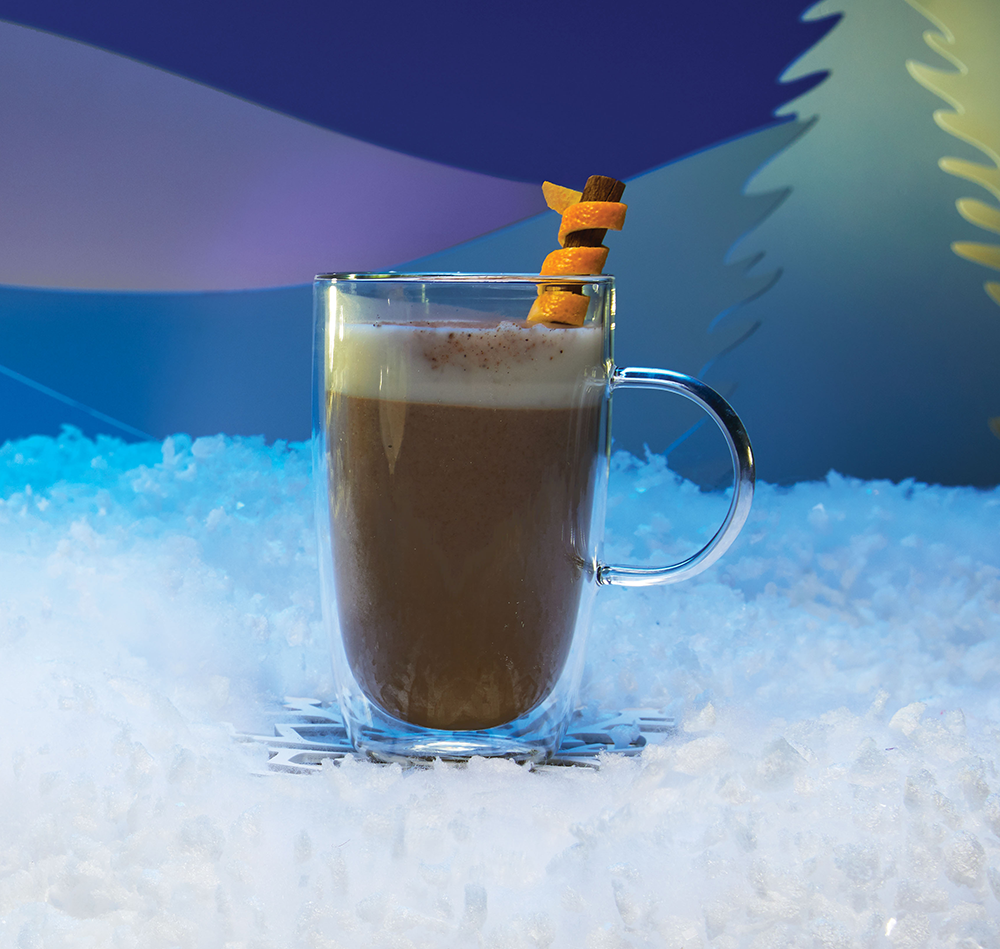 Hot Buttered Rum
Glamourous Golden Cocktail
Makes four cocktails
In a bowl, add:
2 cups chilled Prosecco
4 tbsp vodka
1 cup lemon sorbet
Whisk the ingredients until the Prosecco begins to froth, but the sorbet hasn't entirely melted. Ladle the mixture into four coupe champagne glasses and garnish with lemon peel and fresh basil.
Coupe cocktail glass from Williams-Sonoma