Patio Inspiration
June 28, 2019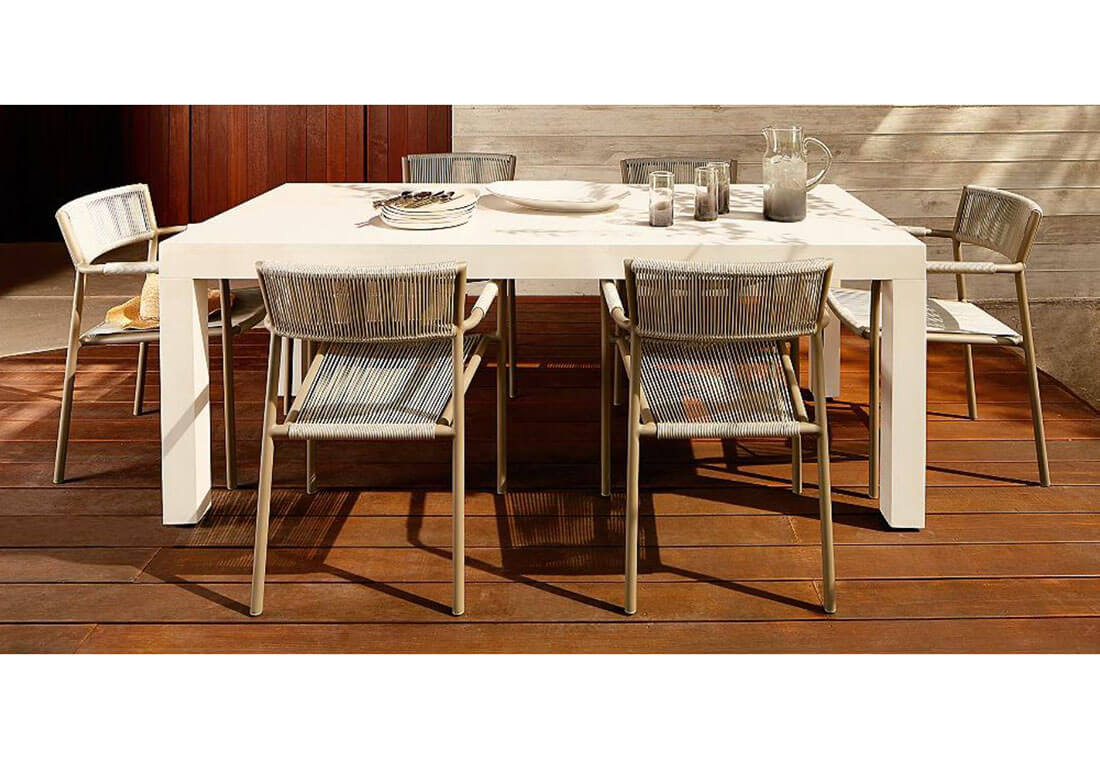 Summer is finally back and while we do (or try) to appreciate the months of our gray, cooler days, it's hard not to be excited for the chance to sit outside and relax or dine al fresco with friends and family. If you are need to get yourself set up with patio furniture options or just want to spruce up what you have, you will find plenty of design options to suit your style.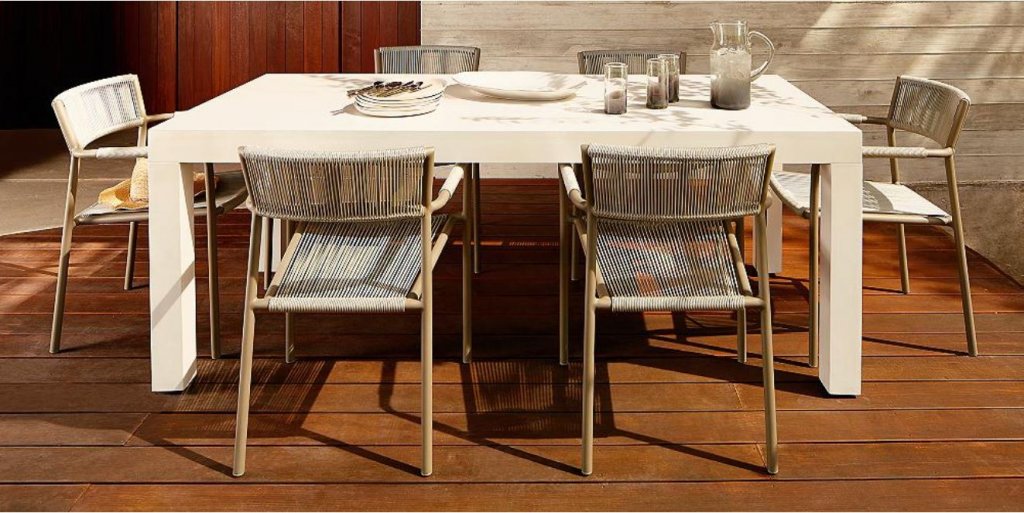 A modern and minimal take on outdoor dining that has an understated impact with a no-fuss feel. The chairs are also great for storing in the off-season, since you can stack and store them for next year. Find these Morocco Collection pieces from Crate & Barrel and check out their outdoor tabletop ware that will add the perfect accent to your patio.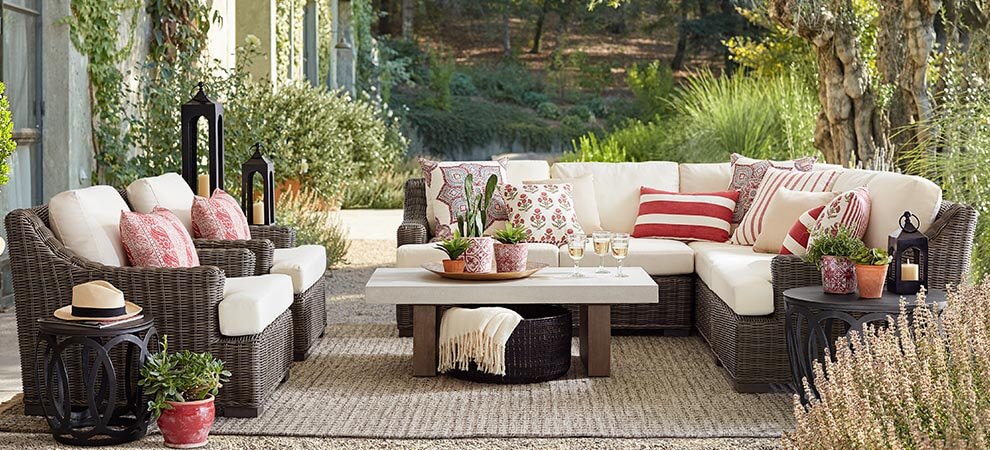 This warm and cozy seating set from Pottery Barn is great for those who want to kick back with glasses of wine and enjoy the greenery. This is particularly great for patios for those who have a green thumb, as the furniture complements the surrounding plants.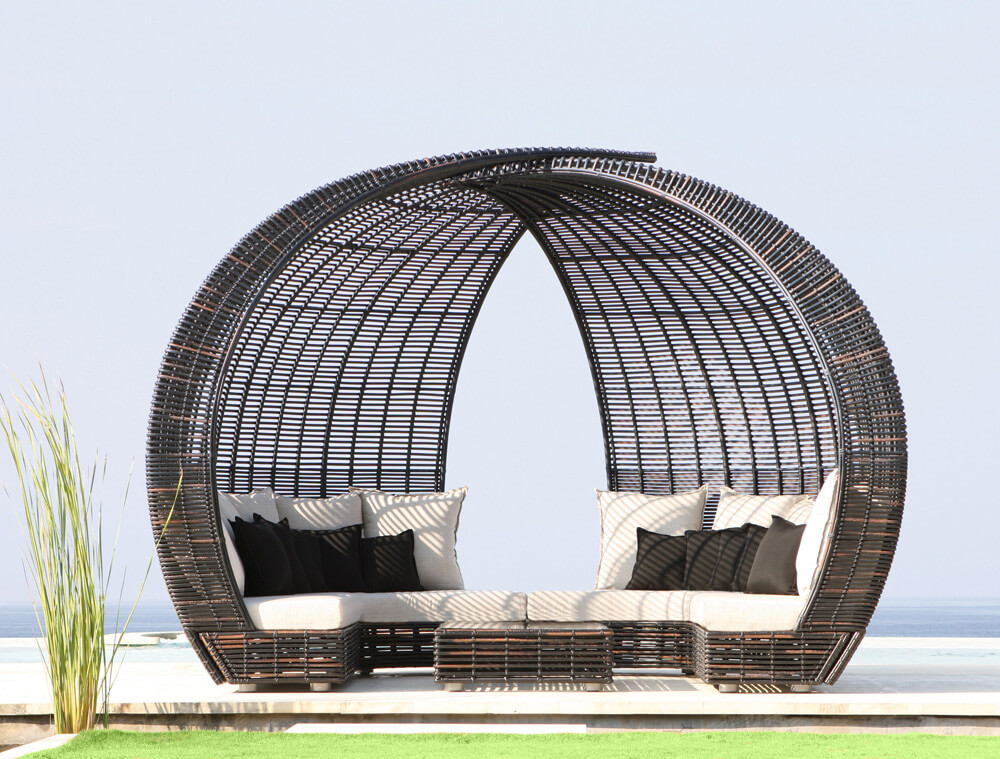 Here is a take on patio seating that will elevate your lounging experience. Schoener is an exclusive retailer to carry Skyline Design's Sparta Collection. We love the arched seating that creates a modern, unique look that will be hard to find anywhere else.
BoConcept's contrast of the white seats and warm wooden legs lends a nice visual pop to your patio. We definitely see this as a great spot not only for having great meals, but where we want to sip summer cocktails and hang out with friends through the evening.